The Wann Ying Art Garden (萬景藝苑 or "Ten-thousand-View Art Garden"), as its name suggests, is a magnificent art garden with numerous exhibits for visitors to explore. Covering an area of about 12 acres (5 hectares), the Wann Ying Art Garden is a private art garden located at Changhua County's Xizhou Township in central Taiwan, and has been open to the public for a small admission fee of about US$6 since 2014.
The garden was transformed from a shelter for old trees into the most acclaimed garden in Taiwan. In 1992, the garden's founder, Chen Tsang-hsing, happened to see a struggling centennial camphor tree with green buds in front of a camphor oil refinery. Out of compassion, he purchased the tree from the owner and brought it back to life. This was the first member in his newly created shelter for old trees, which eventually became a garden for Taiwan's native plants and trees.
Subscribe to our Newsletter!
Receive selected content straight into your inbox.
Over the past decade, the Wann Ying Art Garden has been expanded with new attractions and is now the largest art garden in Taiwan with an extensive variety of rare trees, flowers, stones, antiques, sculptures, jade, and an impressive art collection from China, Japan, and Southeast Asia.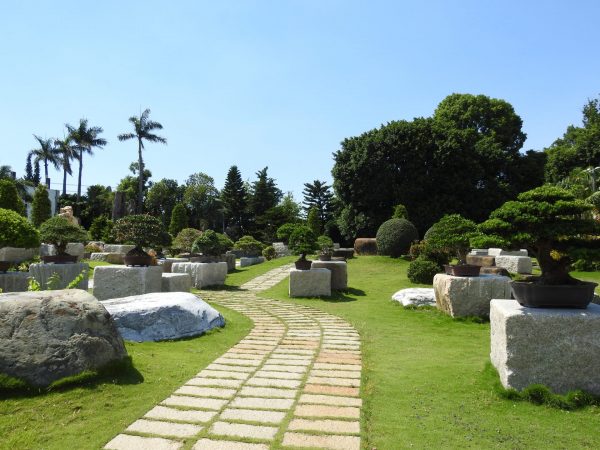 Centennial cypress trees greet visitors upon entering the art garden. On both sides of the main path leading into the garden are giant ebony trees (黑檀), red sandalwood trees (紫檀), orange jasmine trees (月橘), Podocarpus macrophyllus trees (羅漢松), Chinese hackberry (毛朴), and native Sago palms (蘇鐵). Visitors can also view award-winning bonsai trees, an area where weak and injured trees are carefully nurtured, as well as pavilions, terraces, small bridges, flowing ponds, waterfalls, and rare stones, all of which create a space full of grandeur and vitality.
One of the most striking features of the art garden is the magnificent Zitan Palace (紫檀閣 or "Red Sandalwood Palace"). Taking seven years to complete, the Tang-style building was constructed with Keteleeria fortunei (油杉) wood imported from Lao, without using a single nail. All of its beams and pillars are made of cypress trunks decorated with golden copper strips featuring beautiful carvings.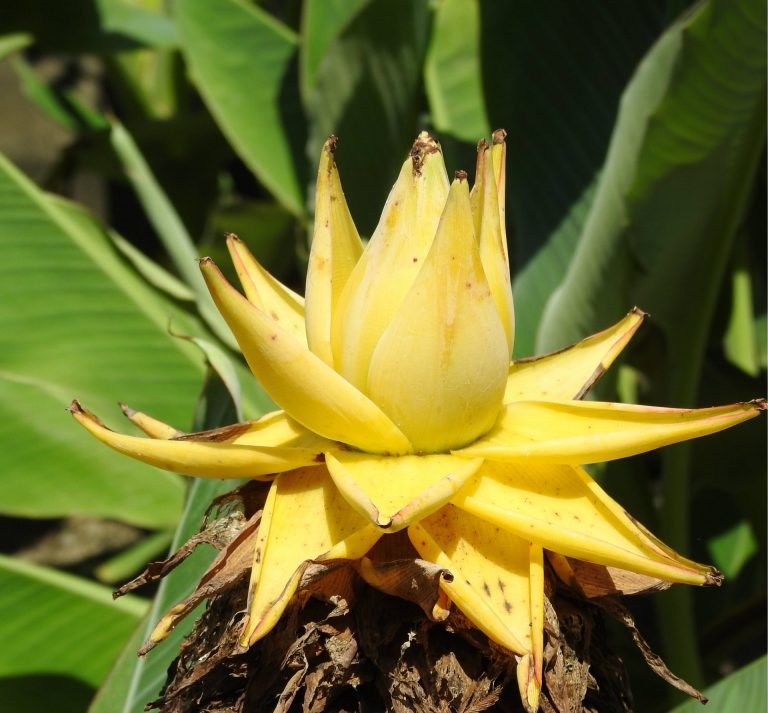 Displayed inside the palace are priceless antiques, sculptures made of ebony, Qing imperial-style desks, chairs, beds with dragon carvings, nine-dragon screens made of red sandalwood, Arhat Beds of red sandalwood, wonder stones, Buddhist statues, and other amazing articles.
The Bloodstone Exhibition Hall is another highlight of the art garden, in which visitors can view bloodstone, Taiwan Yellow Cypress Burl, and Shoushan Stone carvings, along with articles made of ivory, and wood and colorful clay sculptures.
The Buddhist Wooden Sculpture Exhibition Hall (佛教文物木雕館) displays a rich collection of Buddhist arts, including wooden sculptures and other related articles.
Visitors to the Wann Ying Art Garden will be charmed by the beauty and grandeur of the plants, flowers, stones, and exquisite artwork on display, all surrounded by picturesque landscapes.
Please watch the following video of the Wann Ying Art Garden: