Usually referred to as one of the eight spectacles of Lanyang (蘭陽八景), Jiaoxi (礁溪) is home to a renowned hot spring. Extremely rich in sodium, magnesium, calcium, potassium, and carbonic acid ions, Jiaoxi's rare sodium bicarbonate hot spring is famous worldwide, including its Doctor Fish Foot Spas.
Please watch the following video about Jiaoxi in northern Taiwan:
Subscribe to our Newsletter!
Receive selected content straight into your inbox.
Thanks to the completion of the Hsuehshan Tunnel, the world's ninth longest road tunnel (8.042 miles or 12.942 kilometers long) that took 15 years to complete, Jiaoxi has become one of the most popular tourist destinations in Taiwan.
With a temperature of around 50°C, the hot spring in Jiaoxi is colorless and odorless. Taking a soak in a pool can leave your skin feeling soft and smooth.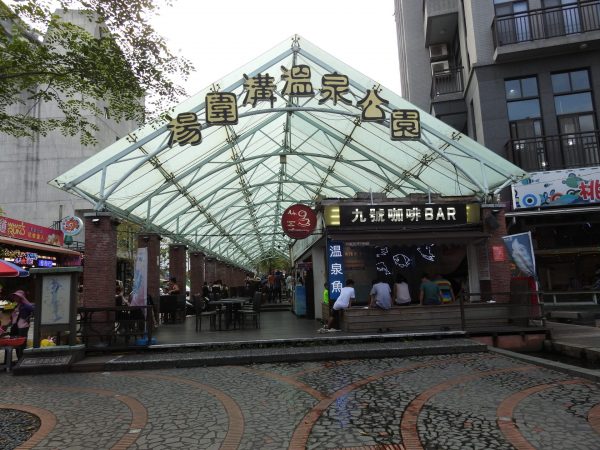 Since hot spring water is colloquially referred to as "soup (湯)" in Chinese, the finest mineral-rich hot spring in Jiaoxi is known as "Beautiful Lady Soup (美人湯)." Taking a dip in the hot spring in Jiaoxi is a soothing and relaxing experience that would make anyone feel beautiful.
In recent years, modern hotels and restaurants have sprung up across the small township located in Yilan County in northern Taiwan.
A number of distinctive hot spring foot soaking ponds (溫泉泡腳池) have also been built at the Tangweigou Hot Spring Park (湯圍溝溫泉公園) and Jiaoxi Hot Springs Park (礁溪溫泉公園). Visitors can relax and enjoy a soothing foot soaking in the open streams of hot spring water running through the parks.
Doctor Fish Foot Spas
What's even more interesting is the "Doctor Fish Foot Spas" (溫泉魚足浴), where visitors can soak their feet in fish ponds and let small golden fish clean their feet. The bites from the small fish don't hurt, but just leave visitors' feet with a slight tingling feeling. At a cost of only about US$2.5 per hour, it's fun to try!
After enjoying the hot spring in Jiaoxi, another unforgettable experience is the nearby Artemis Garden (香草菲菲), which is the first large botanical garden in Taiwan with the theme of "fragrance."  The greenhouse, with various beautiful plants and flowers, is bright with natural light. Visitors can also enjoy a buffet lunch in the cozy ambiance.
With an area of 26.9 acres (10.9 hectares), including an indoor space of 14.2 acres (5.8 hectares), Artemis Garden was established in 2012 by a private foundation. Aiming to introduce various kinds of natural and cultural information regarding fragrances to the public, the garden's main building is often referred to as the "White House of Yilan" because it is pure white and made of steel, glass, and wood.