Three Square Market has 80 employees, and just recently, 50 of them voluntarily gave their consent to being "chipped." Three Square Market is a provider of self-service breakroom vending machines.
The Wisconsin company is giving its workers the opportunity to leave their employee ID card at home and forget all their passwords. The trade is simple — all an employee has to do to be released from this burden is to have a small Radio Frequency Identification (RFID) microchip implanted under the skin of their hand.
Surprisingly, the majority of the company's employees agreed to this futuristic sounding swap.
Despite previous concerns and circulating debates about the subject in general, 50 Three Square Market employees will soon be able to count themselves as the few who have so far taken the leap of faith and let themselves be "chipped."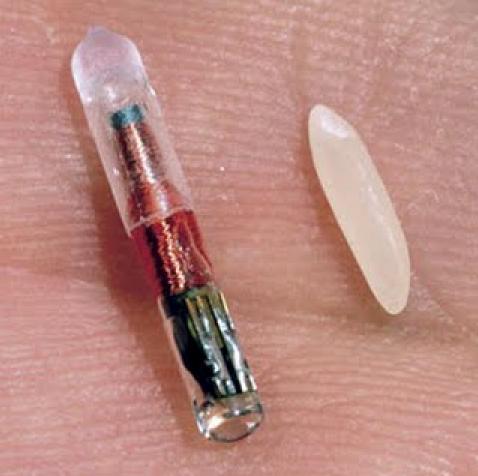 "If you're a technology company, things like this are actually exciting," Three Square Market CEO Todd Westby told CNBC in an interview recently.
"It is really convenient having the chip in your hand with all the things it can do," Westby further added.
Of course, such a big step does not go uncelebrated. On August 1, the Wisconsin vending machine provider celebrated as many of its employees let the company implant the $300 microchip. The rice grain-sized chip was inserted under the skin between the thumb and forefinger.
The company's CEO described the process as feeling like somebody stepping on a pinky toe with a dress shoe on, which in his words "doesn't hurt at all."
The RFID perks
The little foreign body allows door access to enter the building, sign into one's computer, and even pay for snacks. All of these perks come with the wave of a hand.
The microchip basically replaces passwords, ID badges, and even credit cards — things that hardly anyone has never forgotten at home when they really needed them.
Follow us on Twitter or subscribe to our weekly email