Throughout 2017, there were several disasters in the United States, including mass shootings and severe flooding. However, in the midst of these painful events, many touching stories came to shine a light on human kindness, leaving a valuable record for the year. This is a brief review.
During a shooting in February, a 24-year-old American man, Ian Grillot, ran at a gunman who had opened fire on two Indian men in Kansas City in an effort to stop him from fleeing. Grillot was shot through the hand and chest, but his act of kindness prevented more people from being injured or killed.
Subscribe to our Newsletter!
Receive selected content straight into your inbox.
Kindness is often shown in the midst of tragedy
In a shooting incident that left 59 people dead in October at an open-air music festival in Las Vegas, 53-year-old Mike McGarry used his own body as a shield to protect several young people. This was a spontaneous act of human kindness. Instead of considering himself a hero, Mike said: "We're just ordinary people wanting to help others, and I do not think I'm amazing."
Hurricane Harvey hit Houston in late August. A local police officer, Norbert Ramon, helped rescue 1,500 victims even though he was battling stage four colon cancer, which had spread to other parts of his body. Ramon talked about faith and mission: "God responded to my prayer. The flood brought me out from despair. I hope this will inspire other cancer patients. Don't let it take over your life."
The year 2017 also held its share of joyful moments.
In October, 16-year-old Morgan Hurd, representing the United States at the 2017 World Artistic Gymnastics Championships, won the gold medal in the women's all-around category. Hurd was abandoned as a baby in China and adopted by a U.S. family.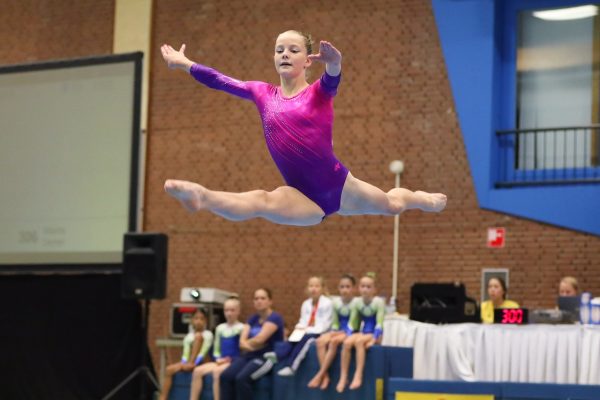 From 1999 to 2010, families in the United States adopted more than 64,000 orphans from China. This puts the U.S. at the top of the list of countries giving homes to China's orphans, and reflects the American ideals of community, perseverance, kindness, and empathy.
The moral values held by people in the U.S stem from faith. In October, President Trump said: "George Washington once said that 'religion and morality are indispensable' to America's happiness, prosperity, and success. It is our faith and our values that inspire us to give with charity, to act with courage, and to sacrifice for what we know is right."
Translated by Chua BC and edited by Mikel Davis