The Chinese have been at the forefront of many inventions throughout history — the compass, gunpowder, paper, etc., just to name a few. But one of the seemingly least talked about is porcelain, which is also a Chinese invention.
The full scope of inventions that could be attributed to China's participation in past times is not very clear, as the Chinese emperors didn't open up much to the "rest of the world," in those days.
Subscribe to our Newsletter!
Receive selected content straight into your inbox.
Porcelain and its birthplace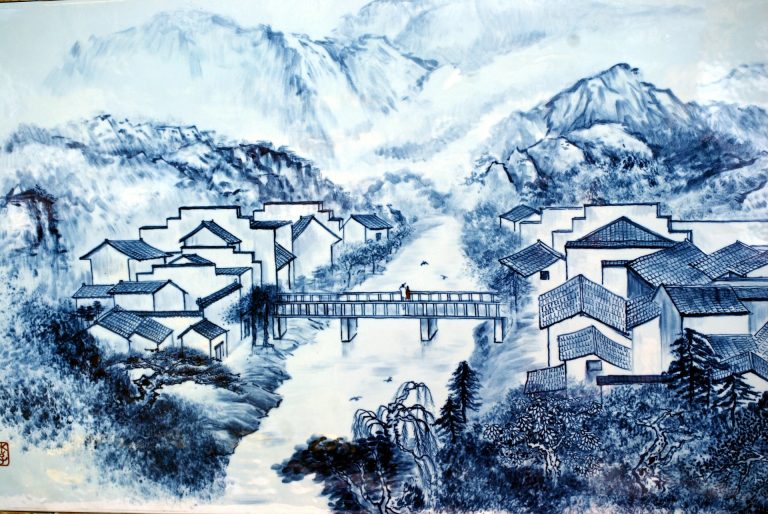 Porcelain, a type of ceramic, has been used for millennia and was also well known to many other cultures in the past.
But historians ascribe the birth of the white-looking and hard burnt material we know as porcelain to roughly around the 6th century A.D. in China, where they believe it was manufactured for the first time.
A verse in a poem by the ancient Chinese poet Tu Fu (712-770) mentions porcelain and describes its features as being snow white and resounding. The poet ascribes the white ceramic's origin to Sichuan Province.
Porcelain comes to Europe
It was only in the late 13th century that the delicate white ceramic made its way to Europe, where it was regarded as a priceless treasure.
It was mainly the porcelain of the Ming Dynasty that was very sought after in Europe.
The European nobility of the 18th century was very much inspired by what it could learn from China — Chinese silk, Chinese handicrafts, and of course Chinese porcelain.
How it's made
Chinese porcelain was made from a range of ingredients, such as glass, bone, ash, quartz, and alabaster.
However, the main raw material is kaolin, a type of clay mineral. Kaolin is a derivative of Gaoling, a small village near what is regarded as China's porcelain capital, Jingdezhen.
A well-kept porcelain piece can last for over 1,000 years.
This makes antique porcelain highly sought after.
It gets its extremely durable and translucent properties from the substances used to form the compound, which after processing becomes porcelain.
Its production is quite a lengthy process involving many steps. But the final result has always been worth the initial burden.
A value to bargain with
One could say that alongside gold, porcelain (china) has never lost its value. Enthusiasts are willing to pay a great price for antique pieces. The record price for such an antique piece of china is $84,000,000.
And as a classic artistic product of China, porcelain, in its less expensive variation as non-antique pieces, is an ever-popular souvenir for friends and family among both foreigners and Chinese themselves.