There are many Hakka restaurants offering many tasty dishes in Taiwan, and one of the best is the famous Jujube House Restaurant (棗莊古藝庭園膳坊), a Hakka restaurant that is also known as Zaozhuang (棗莊).
Please watch the following video of the Jujube House Restaurant in Taiwan:
Subscribe to our Newsletter!
Receive selected content straight into your inbox.
Located at Gongguan Township (公館鄉) in northern Taiwan's Maoli County (苗栗縣), the Jujube House Restaurant was jointly established by some like-minded people in 2003. Their initial intention was to establish a hall to display articles commonly used by Hakka people in Taiwan between the 1940s and 1950s. Their goal was to give new life to old artifacts so that younger generations can understand the wisdom of their ancestors, and in turn, cherish the Earth's resources.
Due to a lack of funds, they had little option but to sell some light meals and afternoon tea refreshments to maintain a presence. Though it has transformed into a Hakka restaurant, many interesting old items are still displayed in almost every corner of the restaurant, including the ceilings, giving the feeling of dining in a mini-museum.
This Hakka restaurant serves jujube cuisine
Situated in Gongguan Township, which is the only place where jujube (red date 紅棗) is grown in Taiwan, the restaurant is adjacent to a jujube field. But it's a pity that all the jujube trees are leafless, with charcoal-colored trunks and branches in winter and spring as if they were dead. Nevertheless, it is still quite interesting to see the fields during those periods of time as they stand in stark contrast to their surroundings.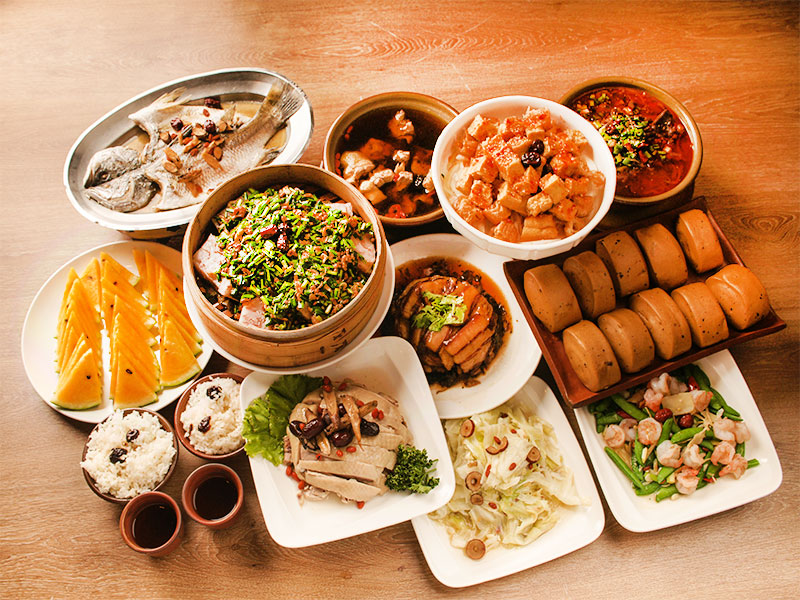 Surrounded by leafy trees as well as various plants and flowers, the restaurant is like an old Hakka mansion nestled in a beautiful garden. In particular, its high ceiling lobby with winding wooden staircases affords an outstanding sense of space. It is quite impressive to first-time visitors upon arrival.
There are many old bamboo and woodenware items displayed in the Jujube House Restaurant.
Even the lamp covers in the restaurant are bamboo ware in distinctive shapes.
Besides bamboo ware, traditional dressing tables, potteries, wooden appliances, stone rice grinders, a rice crust breaker, a manual water pump, an ox cart, and other traditional farming tools used in Hakka villages are also displayed inside and outside the restaurant. There are also two tiny ponds with fish in the main building and in the garden.
The iconic feature of this unique restaurant is its jujube-based cuisine. Almost all the dishes are prepared with jujube, including meat, fish, shrimp, vegetables, as well as rice, soup, steam buns, and tea. In fact, red dates are considered lucky in Chinese culture and have numerous health benefits.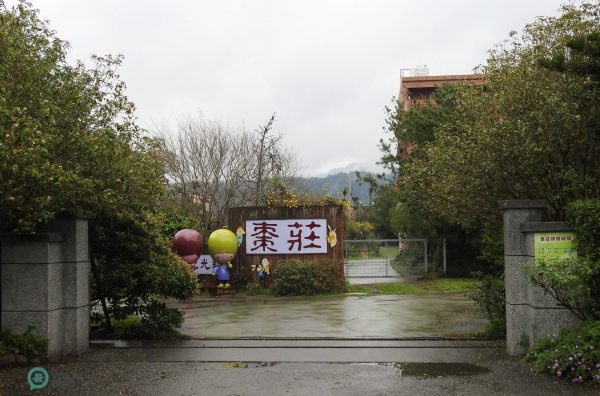 Apart from appreciating delicious genuine Hakka cuisine and enjoying traditional Hakka culture, the restaurant also has a certain rustic charm. The Jujube House Restaurant is really an interesting place worth visiting.