The legend of Wang Baochuan of the Tang Dynasty has been passed down in China from generation to generation. Her perseverance and loyalty have touched the hearts of many.
Near the Big Wild Goose Pagoda in southern Xi'an, Shaanxi Province, there is a desolate cave with three Chinese characters above it – "古寒窑" (ancient cold kiln); this cave is where Wang Baochuan and her husband Rengui had once lived.
Subscribe to our Newsletter!
Receive selected content straight into your inbox.
Wang Baochuan was born into a very wealthy family. From a young age, she was understanding, intelligent, and devoted to her parents. When she reached the age of marriage, she convinced her father to allow her to hold a ceremony and choose her husband by throwing a silk ball fashioned into a hydrangea flower.
Her beauty and intelligence were well-known across the city. On the day of the grand ceremony, all of the aristocratic young men had gathered in front of the balcony from which the ball was to be thrown.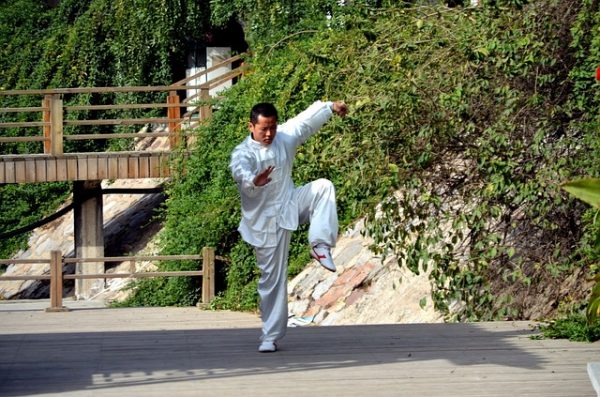 Her parents were waiting eagerly. However, what they didn't know was that Wang Baochuan had already fallen in love with a young man named Xue Rengui. Wang Baochuan had met Xue Rengui briefly, by chance.
His extraordinary qualities and talent had left a deep impression on her. Even though Rengui was a commoner of humble origins, he had superb martial arts skills, a gentlemanly manner, and was kind.
He liked that Wang Baochuan was not only beautiful, but she was graceful and elegant, with an aristocratic temperament. However, when Rengui discovered that she was from a wealthy family, his heart sank, knowing that he would not be permitted to marry her.
Wang Baochuan chooses her husband based on his character
Wang Baochuan knew that Rengui was the man worthy of her trust, for life. So in the ceremony, she threw the ball toward him. Her father became angry, saying:
"How could my precious daughter marry a man clothed in rags?!"
It was an embarrassment to the ancestors! Wang Baochuan's father forbade the marriage. Yet, she stayed firm in her choice, leading the young couple to be banished from the family.
Xue Rengui had actually been the sixth grandson of General Xue Andu of the Northern Wei Dynasty. His father had passed away when he was young, leaving the family poor.
Rengui managed to survive as a farmer. Despite the poverty, he had great ambitions since childhood, studying poetry and martial arts. Rengui and Wang Baochuan's marriage was simple; no beautiful brocade or exchange of dowry.
They began their life together in a frugal and quiet way. However, she knew of her husband's lofty ideals and great ambitions. She encouraged him to take the imperial exam in the capital, with the hope of him realizing his ambition to serve the country.
Rengui was not afraid of the battlefield, but he was reluctant to leave his wife in the cave alone. In the end, her firmness and deep compassion stirred Rengui's courage, and he decided to take the Imperial Exam.
General Xue returns triumphant
Sure enough, Rengui excelled in the exam and stepped forward to defend the country, which, at the time, was facing imminent danger from invasion. He was full of bravery and made great contributions on the battlefield.
Rengui won the love of Tang Emperor Taizong, who promoted him to the position of general to guard Xuanwumen City. In the meantime, Wang Baochuan stayed alone in the cold cave.
In the beginning, she occasionally received news of her husband, but after a while, she lost all contact with him. She had to struggle for survival alone, through the bitterly cold winters.
She believed that Rengui would return one day. At times, her mother visited her in secret, bringing her food and money. She tried to convince her to return to their house and give up hope for her husband. But she refused; year after year, she awaited her husband's return.
Eighteen years passed. One snowy winter day, Rengui, as General Xue, finally returned to the cave, triumphant. Through her loyalty and perseverance, Wang Baochuan finally reunited with her husband.
New York-based performing arts company Shen Yun has been depicting Wang Baochuan and Rengui's story on stage this year in their piece "Devotion."
Translated by: Chua BC, Edited by Emiko Kingswell