Hong Kong's real estate prices have gone beyond affordable. Even young children are aware of it. A recent post of an elementary school pupil's journal garnered much attention as the youngster's dream of buying a cheap but spacious apartment is shared by many adults in Hong Kong. A fifth-grade teacher shared his pupil's journal on the Internet in which the boy wrote about his dream of leaving Hong Kong and moving to Taiwan when he grows up.
Entitled I Will Move Out of Hong Kong, the short entry of about 100 words speaks of the skyrocketing price of property in Hong Kong and the boy's wish to move to Taiwan because the people are friendly and the houses are both affordable and spacious there.
Subscribe to our Newsletter!
Receive selected content straight into your inbox.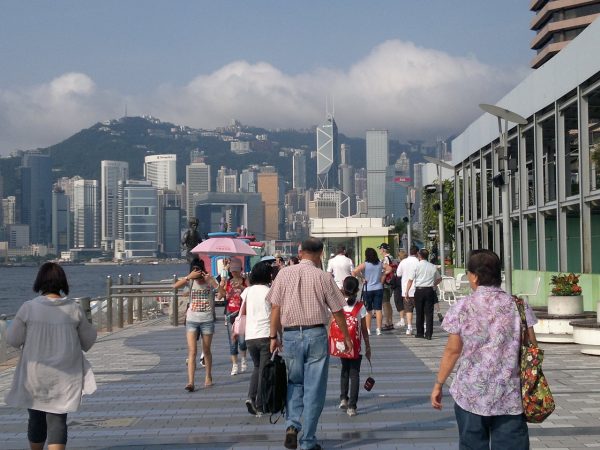 The teacher remarked: "Even elementary school pupils know the hardship of living in Hong Kong!"
Hong Kong was recently ranked the most expensive housing market in the world for the seventh consecutive year, according to the annual Demographia International Housing Affordability Survey.
The survey, which divides median house prices by gross annual median household income, found Hong Kong to clock in at 19.4. So, on average, if someone makes US$50,000 in annual income, the cost of their home would be US$970,000.
The 18.1 multiple soars above other markets around the world. The second least affordable city is Sydney, which scored a multiple of 12.1. Even financial hubs London and New York pale in comparison, coming in at multiples of 8.5 and 5.9 respectively.
Taiwan is the top choice for people leaving Hong Kong
According to a Voice of America report, Taiwan has been the top choice for many people who want to move out of Hong Kong. The main reasons are that it is a Chinese community and that it takes only about an hour or so to get there by plane.
In addition, the real estate prices in Taipei are less than half of those in Hong Kong. Immigrants can also enjoy the national health system, which makes healthcare much more affordable and convenient than it is in Hong Kong.
Translated by Cecilia