There was a time when Hollywood films alone topped the box office in China and garnered a growth in revenue from US$455 million to around US$8.6 billion in the last decade. However, it seems that Hollywood films are losing their popularity among the Chinese audience. Earlier this year, popular Hollywood hits like Black Panther did very well at the Chinese box office too, but it was the Chinese-made movies, such as Operation Red Sea and Detective Chinatown 2, that really won the big bucks.
Diversified taste
Many Chinese moviegoers feel that American movies have become too commercialized and predictable. As a result, they are looking for something fresh and not just something that is mainstream. They are even opting for movies from other film industries, such as those from India and Japan. As per a survey conducted last year on Chinese moviegoers preferences, only 55 percent of the participants opted for Western movies as their top choice compared to 61 percent in the previous year.
Subscribe to our Newsletter!
Receive selected content straight into your inbox.
Hollywood commercial movies, more or less, have a predictable storyline and most of the film rides on its special effects, action, and actors. However, when it comes to stories, domestic movies have started making the cut. Surprisingly, even Indian-made movies, Bollywood, are doing rather well in China, placing in the top five box office hits. According to one comment: "Hollywood films just have too many setups and stereotypes."
China's best selling movie is Wolf Warrior 2, which is a Chinese-made movie of a Chinese soldier who saved lives fighting against the West. Basically, Hollywood's typical formula, but with a Chinese twist.
If Hollywood wants to increase its viewership in China, it first needs to expand its reach in other cities of China, outside of major cities. However, these areas have less experience of the Western culture and prefer to go for local entertainment and movies.
Government involvement
The Chinese government has decided on a set number of international movies that can enter the Chinese market. Only 38 foreign films are allowed each year and with the rising interest in Bollywood and other international movies, Hollywood faces tough competition.
The government's involvement in Chinese Foreign Direct Investments has also led to the fall of a large investment deal between Huahua Media and Paramount Pictures. Huahua Media was set to invest US$1 billion dollars in Paramount Pictures, which was to cover 25 percent of its film stakes. Prior to the government tightening its rules, Chinese companies had invested a huge chunk in many Hollywood production houses. According to research conducted by Rhodium Group, Chinese investments in Hollywood was around US$4.78 billion in 2016. By the end of September 2017, investments dropped to US$489 million.
It's not the end for Hollywood
The percentage of international movies imported into China increased last year compared to the previous year. This is a good sign, as these international movies mostly consist of Hollywood films. According to Ben Fritz, author of The Big Picture: The Fight for the Future of Movies: "Chinese audiences love the spectacle of big-budget American franchises." As a result, many Hollywood films like Warcraft did extremely well in China compared to its business at the American Box Office.
However, the mega film series Star Wars didn't do as well in China as it did in the U.S. despite Disney's huge investments in marketing the film in the country and even placing stormtroopers on the Great Wall of China to create buzz before its release.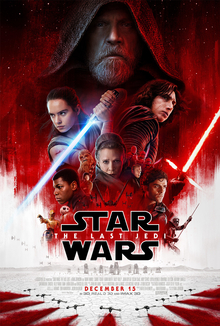 Probably what's affecting Hollywood's business the most in China is the population's growing demand and interest in home-made movies. According to Chen Sicheng, Director of Detective Chinatown Vol. 2, Hollywood movies have compelled Chinese productions to increase and improve their quality and budget. As a result, Hollywood's own formula and example have taught the Chinese industry to learn and overcome American films in the Chinese domestic market.