Chinese culture is important, as it plays a significant role in defining every aspect of a Chinese individual's life. This includes the way the individual conducts business, how one treats the family and elders, how responsibilities are distributed in a family, and so forth. As a result, understanding Chinese culture and its influence on society is just as important.
China, in the last decade or so, is being increasingly noticed by the rest of the world. Although there are mixed reviews about the growing Chinese influence on the world, there are certain positives to take out of Chinese culture, too. This is important, as the world, at large, is being introduced to Chinese culture as well.
Subscribe to our Newsletter!
Receive selected content straight into your inbox.
Chinese principles
According to an article on Carnegie-Tsinghua Center For Global Policy:
"The cultural values of a country influence its national psychology and identity… the traditional cultural values that influence the psyche of the Chinese people are harmony, benevolence, righteousness, courtesy, wisdom, honesty, loyalty, and filial piety."
Chinese culture ingrains in each individual to strive for harmony and to live without violating laws. This is largely related to natural laws where one aims to achieve balance and harmony, as a whole, in the family, in the society, in a business, and so on. Unfortunately, the government uses this specific point to clamp down on any 'rebellious' moves, as far as the government is concerned, under the pretext of violation of China's culture.
Family relations and the community are an extremely important part of the culture, and that's why you see so many large and prosperous Chinatowns all over the world. Chinese kids are always taught to be benevolent to their families, elders, friends, communities, and society. This also ties into the concept of filial piety. It is the responsibility of the younger generation to take care of their elders dutifully throughout their life. It is a fundamental principle and provides a strong foundation for the Chinese community, at large, as it ensures that each generation takes care of the previous one.
Confucius' teachings, too, note that for a nation to prosper, every family should prosper first. Prosperous and secure families alone will work together to develop the nation. Confucius' teachings are essential for the Chinese community, as they help Chinese individuals achieve these principles through lessons and stories on the importance of perseverance, respect, honor, and dignity.
Chinese food and celebrations
Chinese celebrations largely revolve around family gatherings, where members get together to enjoy a sumptuous meal and the youth pay respect to the elderly. Chinese cuisine includes "Hot Pots" and other sharing affairs where the whole concept is to share a meal with a large number of people, further fostering the values of family and community. The Spring Festival, especially, has family members from all over the country, or even the world, reuniting to celebrate together.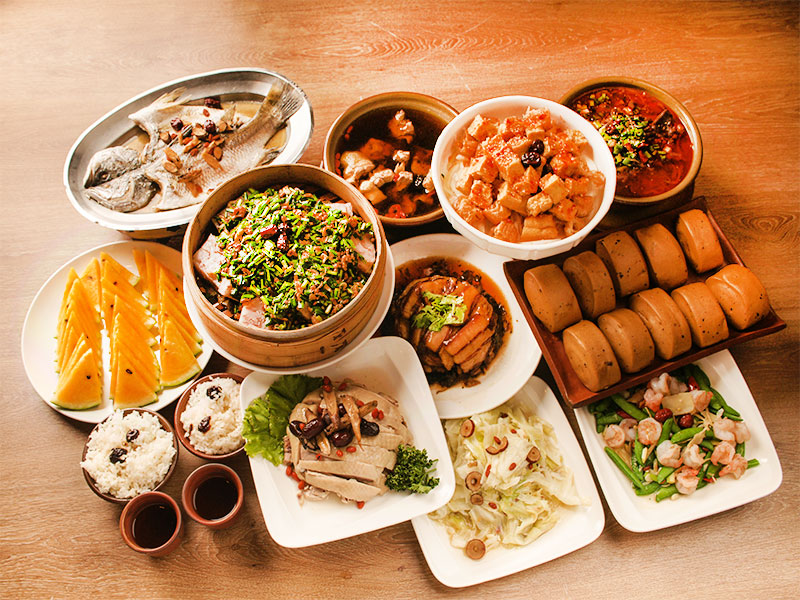 Guanxi
Another important feature of Chinese culture is guanxi. This directly impacts the community, as it is the individual's personal connections that help him/her to build and sustain business associations and support. As a result, communities get together to provide an individual's business aid or even help out one another through personal connections.
It is apparent that Chinese culture goes a long way in building a community; however, what makes the culture a boon is that the principles of this culture also help individuals within the community build strong and sustainable relations across generations.