One of Australia's most famous mountain ranges is the Dandenong, which is situated in Victoria and only a short drive from the city of Melbourne. Many people from the Dandenong communities came together in Belgrave on June 23 for the annual Lantern Parade. There are many small towns scattered around these mountains. They are Belgrave, Cockatoo, Emerald, Gembrook, Kalista, Kalorama, Lilydale, Menzies Creek, Monbulk, Montrose, Mount Dandenong, Mount Evelyn, Olinda, Sassafras, Selby, Silvan, Tecoma, The Basin, Upper Ferntree Gully, and Upwey.
People from Belgrave and the surrounding towns wait for the parade to begin. (Image: via Trisha Haddock)In Belgrave before the parade date, workshops were held to learn how to make a lantern.
Subscribe to our Newsletter!
Receive selected content straight into your inbox.
The festival began with people lining the main street in Belgrave (Burwood Highway), which was lined with food stalls and other interesting displays. At 4 p.m., a local artist, Kelly Mack, began painting young faces, giving all the children a spectacular look for the night. The library was open for story time at 4:30 p.m. and people listened to the street radio, which provided commentary about the night's festivities. At 5 p.m., Claire's Violin Studio began performing on the upper footpath.
Light rain fell as it started to turn dark. That was not stopping the performers as they embraced the weather. Crowds lined the street with umbrellas and all dressed in jackets and waterproof gear.
Clearing the air was the Hilltop Horns followed by drummers. The drums echoed into the street and the rain almost halted when the bellydancers appeared. The dancers' gentle moves delighted the audience with a colorful display of lights that adorned their hips.
Fire dancers emerged with their brave flame dancing and tricks. And from behind the fire dancers, the show of Lanterns began.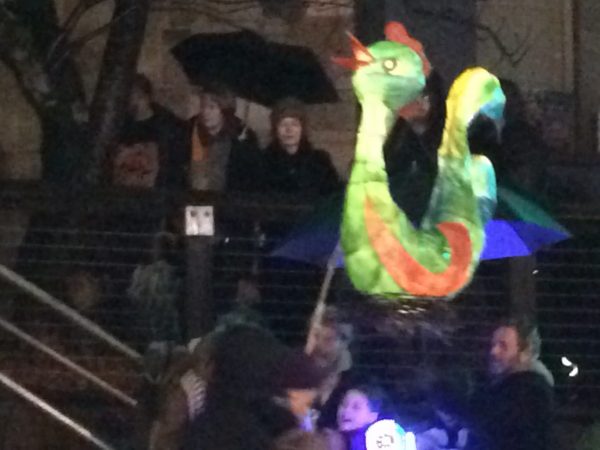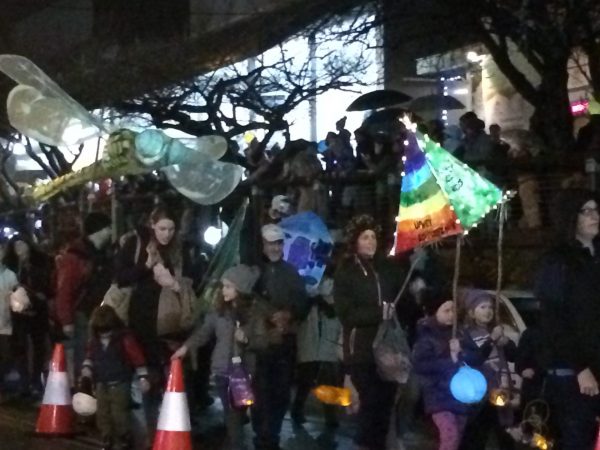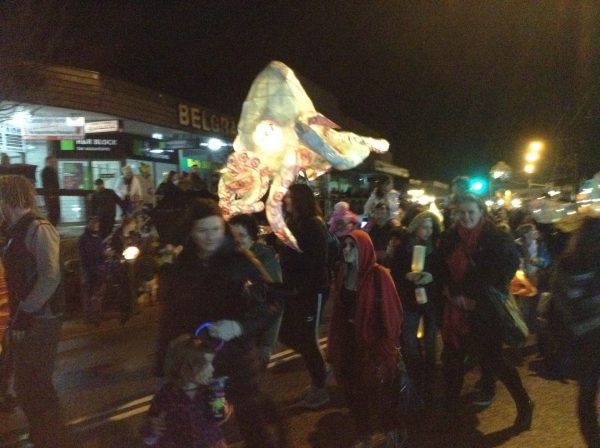 The night ended with people gathering around interesting teepees and to take a closer look at some creative lanterns. A performer played near an open fire as food stalls sold takeaway food. Restaurants and many traders remained open for the night. It was a wonderful event for all who came together in Belgrave for an entertaining night.