Doreen Hegemann is a Germany-based business coach and strategy consultant, and is also an honorary member of the board of the European Women's Management Development Network (EWMD). She paid her first visit to Taiwan in 2000 after she came across a Taiwanese studying the English language in Scotland in 1995 and was interested in the business opportunities Taiwan offered.
Participating in EWMD's Learning Journey to Taiwan in 2018 with a group of 36 businesswomen and entrepreneurs from Germany, Austria, Switzerland, and Belgium, Doreen visited Taiwan again from April 17 to May 1, 2018, to learn more about Taiwanese culture, society, business, and the political situation. She also wanted to exchange experiences with Taiwanese businesswomen, strengthen networks, and explore business opportunities.
Subscribe to our Newsletter!
Receive selected content straight into your inbox.
To renew friendships and to gain more insights into Taiwan's startup landscape, she flew to Taiwan 5 days before the learning journey. In addition to attending the activities arranged by EWMD, Doreen visited CIT, the Center of Innovation in Taipei, and several startup programs. Furthermore, she took the chance to visit tourist attractions and participated in various activities along with her Taiwanese friends.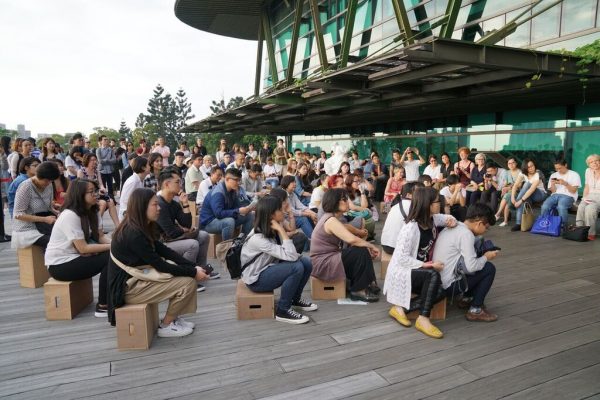 Speaking to Nspirement, Doreen recounted her impressions of Taiwan before her departure.
Taiwanese startup business opportunities are unstoppable
CIT, the Center of Innovation in Taipei, invited her to work with several of their startups to support them in growing their businesses.
Further on her journey, she met with Women Entrepreneur startups, as well as with ITRI's Accelerator Program for technology startups. She was impressed by the variety of startup support offered by the government, as well as institutional and private initiatives, even from overseas. The basic conditions for startups are very good, since they provide community and collaboration opportunities, as well as financial support. Furthermore, the scene for female founders is very strong — 1/3 of SME's business owners are women — which is an impressive number on an international scale, Doreen explained.
Regardless of gender, she met entrepreneurs who are 100 percent committed to their goals, with the passion to go the extra mile to impact positively doing business. This aspect impresses her the most. In Doreen's eyes, the strong willingness to do things differently and with a wider lens could lay in their historical need to secure their freedom and independence, as well as to continuingly become more visible against China. Growing up in the former GDR (German Democratic Republic), Doreen understands very well the inherited challenges when it comes to business growth, as well as personal growth.
This is why she is a natural expert in helping entrepreneurs with big visions to close the gap. On the one hand, learning all the tools needed to grow a business, but also the mindset strategies to make it happen.
In regard to mindset, the way of doing business in Taiwan very much reflects her approach to doing business. Doreen explained:
"My approach to business… is to have, in the center of all activities, a good purpose, meaning a business based on good values, [acting] human-centered and ethical, [in full conciseness that business impacts and serves more than just profits]." She believes that if a good purpose becomes the key factor behind strategy and decision-making, it even results in an increased ability to deliver business growth and to drive successful innovation.
"This is very much the base of a mindset which could lead to an even better world." This is the mindset she is teaching entrepreneurs and business owners to great profits while doing good.
Taiwanese are optimistic
Covering an area of 36,000 square kilometers, Taiwan (officially called the Republic of China) is a small country with a population of 23 million. Although it has been under persistent pressure from China, the Taiwanese people remain optimistic about their future and always seem to find a way to develop their country socially and economically.
"Even though the influence of China is huge, I feel the willingness of politicians here, as well as the economy not to give up in these respects, and to go forward with democratic ideas," said Doreen.
According to the IMF, Taiwan's purchasing power parity-based GDP is US$52,304, which ranks it 19th globally. Taiwan is also the 22nd richest nation in the world, according to 2016 rankings by Global Finance. Moreover, Taiwan was selected by the website InterNations as the 4th ranked Expat Destination in 2017.
Taiwanese are happy maybe because of the freedom of religion
Taiwan is a fully democratic country where people enjoy extensive rights and freedoms. As a woman who was born in East Germany, Doreen was particularly impressed with Taiwan's freedom of religion. Recalling her experiences in East Germany, Doreen said: "Back in the old days, when I was growing up in the former GDR [German Democratic Republic], I was not allowed to openly speak about my religion, so it's very good to see, in comparison to China, that Taiwanese people can really live up to their religion and probably this could be a reason for their happiness."
"I very much think that [Taiwanese people's] happiness, open-mindedness, and open-heartedness have also something to do [with] their religion and their spirituality," Doreen added.
Taiwanese cuisine is delicious
During Doreen's stay in Taiwan, she visited several Taiwanese and Chinese restaurants, including a famous dim sum restaurant, a Tibetan-style hot pot restaurant, and a beef noodle soup restaurant. She was amazed by the variety of Chinese food in Taiwan. "The diversity of food, Chinese cuisine, and Taiwanese cuisine is so amazing. It is a diversity I would never have expected, so delicious," she laughed. As to her favorite food, she said: "Maybe the dumplings, maybe the hotpot, maybe the beef noodles."
"We don't have such a variety of specialties in Europe, the specially made dumplings, the eight layers folded, the hotpot with so many unbelievable different vegetables, from fungi to things I have never eaten before, but all tasted delicious. I just [wonder how] these specific ingredients [were made], and how the ideas to prepare the food [came about]. I can really recommend everybody to come to Taiwan to enjoy the wonderful, delicious food."
The National Palace Museum is the pride of Taiwan
The National Palace Museum has a permanent collection of nearly 700,000 pieces of ancient Chinese imperial artifacts and artworks, making it the world's largest collection of artifacts from 8,000 years of Chinese civilization. Amazed by the rich collection of the national treasures, Doreen said: "[I feel] a sense of pride to be Taiwanese to inherit all these historical backgrounds."
Taiwanese are very honest
Invited by her friend living in Keelung City, Doreen took a bus from Taipei to a famous tourist attraction, Yeliu Geopark, in New Taipei City. Unfortunately, she didn't know that she had left her purse behind on the bus until she met her friend. Since Doreen didn't want to bother others, she didn't even bother to let her friend know about the incident. But an unexpected turn of events eventually led to its recovery. "When I was coming back to my hotel, I was told that there was a phone call from the bus station. My purse was found and was even sent back to Taipei's main station," Doreen said with excitement. "Actually, I thought it would be gone forever."
"To me, it's an unbelievable story. It's proof of the honesty, kindness, and heart of these people."
Taiwan has customer-centric services
Doreen also mentioned another story relating to her lost purse. "I thought I had left it in the convenience store in the morning. So I went back to ask if they had found something and the security officer mentioned that I come to the office with him to look at the videos they had taped during the day, and where I was able to watch myself and to see that I didn't lose it in the store, but put it back in my bag."
Truly moved by what she experienced, Doreen said: "From just these two examples, I just mentioned it is very clear to me that this nation has a very customer-centric, people-centered, human-centered, and ethical approach to all that they do."
A predestined relationship with Falun Gong, or discovering another key to unlocking one's highest potential self
"What I also saw is a huge movement toward the cultivation of principles I can very well relate to, which all comes down to good values, which is Truth, Compassion, and Tolerance. I heard this while I got to know Falun Gong practicing here in Taipei with my friend."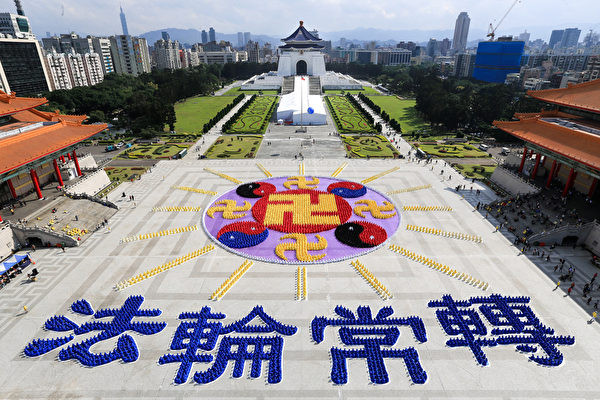 Falun Gong, also known as Falun Dafa, is a meditation practice founded by Master Li Hongzhi in 1992 in mainland China that became hugely popular in China during the 1990s. Currently, it is practiced by over 100 million people in 114 countries. In Taiwan, there are also hundreds of thousands of Falun Gong practitioners. "Before traveling to Taiwan this time, I actually had already heard about Falun Gong, but I hadn't had the possibility to practice or read about it," Doreen continued. "And being here in Taipei, my friend introduced me to the practice and I did it, actually three times, three days in a row."
As a practitioner of meditation and yoga for 5 years, Doreen gained the benefits of practicing Falun Gong right after she started to learn it in Taiwan. "And I felt after practicing very much clear in mind, very much centered, very much energized during the day. And I can just imagine what the impact would be if I practice it even more on a regular basis," she said happily.
She believes in the benefits of meditation and breathing as powerful tools for connecting with one's purpose as well as unlocking one's highest potential self. For entrepreneurs, this is one of the preconditions for sustainable success because it enables one to think bigger and stretch one's vision of what's possible. It also sharpens intuition and creativity, which are keys to staying innovative and competitive, she continued. Falun Gong could be one of the techniques to use to achieve that. Clients who closely work with her learn how to benefit personally, as well as professionally, from those techniques.
Taiwanese take their rights seriously
Taiwan is a democratic country where people can fight for their rights. During Doreen's stay in Taipei, she happened to come across a massive demonstration, organized by retired government employees fighting against a pension reduction plan, near the Taiwan president's official residence. "My overall observation visiting Taipei is that it is really worth [for Taiwanese people's] standing for your rights. And I actually just heard about it today because their pension is going to be cut, they go on the streets and demonstrate for their rights. This would not be possible in a non-democratic state like China. And it is very good to see that people here take their rights seriously. They are not limited in speech, in speaking out loud," Doreen said.
As a country, Taiwan has impressed her in many ways. She sees a country that truly transforms — politically, economically, technologically — with sustainable approaches and a natural habit of putting the needs of their people first.
EWMD Learning Journey Itinerary
The EWMD Learning Journey started in Taipei and led the group to women cooperatives, the economic think tank TIER, the European Chamber of Commerce Taiwan ECCT, and the Taipei City Hospital. Most excitingly, they even made the evening TV news on their first day, as Formosa TV reported about the EWMD visit at a memorial of feminist activism in the 70s. They met with women startup entrepreneurs showcasing their products and telling their stories of success and challenges.
After four days in Taipei, the journey continued to Taichung, where they had been invited by ITRI Industrial Technology Research at Xinchu Science Park, and got an impressive overview of their technological developments and toured various other pharmaceutical and technology companies during their visit. At Feng Chia University, they learned about their engineering faculties and various cooperation programs with overseas universities in Europe and the U.S. The visit to Taichung was concluded with a tour of the wonderful Opera House built by Japanese architect Toyo Ito.
After enjoying the beautiful nature at Alishan Mountain, as well as a visit to a tea plantation run by one of the 16 aborigine tribes, and some other attractions at Tainan, Kaohsiung was their final destination, the second largest town in Taiwan. here, there was a presentation of the city government, and a tour to the Asia New Bay Area with its convention center, tramline, and arts district.
Short Biography
Doreen Hegemann is a German-based Business Coach and Strategy Consultant. Her mission is to support purpose-driven entrepreneurs and startups to grow their businesses fast and to unlock their full potential. She starts where her customers are and shows exactly how to position themselves successfully in the marketplace.
Doreen boasts nearly 20 years of experience working in international business development projects in corporations and offers unique knowledge on what is really important for sustainable growth. Insights from her personal global research activities lead to a truly holistic, human-centered, and ethical approach. She puts this purpose at the center of all activities, resulting in economic growth and a positive impact on society, what her customers can measure and enjoy.
With her consultancy Globalleading, she offers diverse Business Coaching Programs in Hamburg and online.