There are two major longitudinal (north to south) national freeways in Taiwan — National Freeway No. 1, also known as the Sun Yat-sen Freeway (中山高速公路), and National Freeway No. 3, also called the Formosa Freeway (福爾摩沙高速公路). Both have freeway service areas about every 50 kilometers.
There are a total of 13 service areas along the two national freeways from Keelung City in the north to Kaohsiung City and Pingtung County in the south, respectively.
Subscribe to our Newsletter!
Receive selected content straight into your inbox.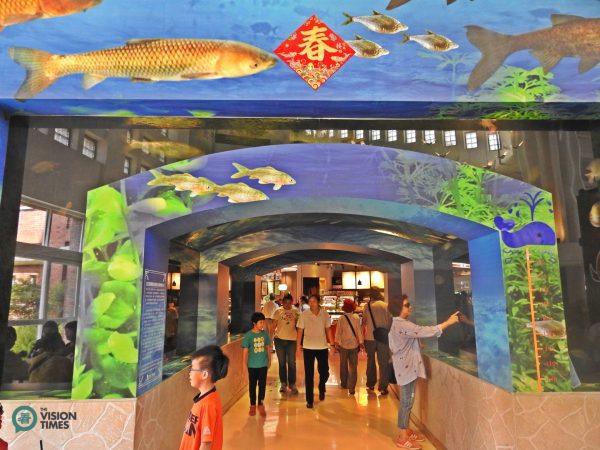 Apart from gas stations, convenience stores, gift shops, cafés, and food courts, Taiwan's freeway service areas also offer other convenient and diversified amenities free of charge, such as exquisite gardens, driver's lounges with shower rooms, breastfeeding rooms, charging stations, bookcrossing stations (漂書站), tire pressure gauges, female-only parking spaces, Wi-Fi, blood pressure gauges, and other leisure and recreational facilities.
Please watch the following video of Taiwan's freeway service areas:
Each service area is designed with a unique theme according to the principles of "Dining for All," "Traveler-Friendliness," "Local Highlights," and "Social Responsibility."
With the theme "Green Boat in Qingshui, Song of Happiness," the Qingshui Service Area (清水服務區) emphasizes the natural and cultural characteristics of the Qingshui District.
Freeway Service Areas
The Qingshui Service Area is the most popular and profitable freeway service area in Taiwan. With an area of 13.8 hectares (34.1 acres), this service area can accommodate 645 cars (including 4 parking spaces at the Night Safe Parking Lot), 32 buses, 33 trailers, and 71 trucks. In 2017, it ranked first, with a turnover amounting to NT$739,752,684 (US$24.7 million).
There are "Eight Sights" in the Qingshui Service Area, including the "Stairs of History," "Flower of History," "Rock of History," and "Tree of History." Topped with a variety of thematic landscapes, the Qingshui Service Area offers a  heart-warming atmosphere for travelers.
Moreover, the Qingshui Service Area is the only freeway service area in Taiwan that offers an Islamic prayer room, a pet bar (寵物共餐區), and a paw-cleaning area (寵物洗足區).
Additionally, the service area has a 4-meter aquarium with various sharks and sturgeon (鱘龍魚), a Message Wall of Joy (幸福留言牆), and a Walkway of Love (心鎖情人步道). The service area is not only a place for travelers to rest and dine, but also a destination for people to experience fun and enjoyment.
With the theme "Watery Dongshan (水漾東山)," the main building of the Dongshan Service Area (東山服務區) is designed like a gigantic aquarium. Covering an area of 40 hectares (99 acres) with 501 parking spaces, this service area is one of the biggest of its kind in Southeast Asia.
Walking into the high-ceiling lounge, travelers feel like being in a shopping mall with a 6-meter long aquarium. Adjacent to the parking lot, you feel like you are walking through a beautiful community park, with musicians playing for tips outside the building.
Featuring an "Old Street" theme, the Hukou Service Area (湖口服務區) has a vintage scene constructed with a bricked arch. Symbolizing a "Fairy and Music Concert," the Tai-an Service Area (泰安服務區) is designed like an artistic community, with an ecology theme park and a fairyland outdoor space. With the theme "Intellectual Tainan — Ancient Capital (知性南瀛 古都風情)," the Xinying Service Area (新營服務區) is based upon an Anping tree house (安平樹屋) and vintage Xingyin finery (新營糖廠).
No matter the theme, Taiwan's freeway service areas are destinations where people can shop, dine, relax, and have fun!