Under pressure from U.S. tariffs that have critically hit their exports, Beijing will reportedly seek the permission of the World Trade Organization (WTO) to impose sanctions against the United States. Meanwhile, President Trump is already considering pressuring China with additional trade sanctions over their mistreatment of the Uyghur Muslim community.
China's intentions
Trump had already announced that the U.S. would be imposing tariffs on over US$200 billion worth of Chinese imports that covered key industries in the field of technology. In addition, Trump also declared that US$267 billion worth of Chinese goods may also be charged with tariffs at a later time. The aggressive move by the U.S. seems to have put China into defensive mode.
Subscribe to our Newsletter!
Receive selected content straight into your inbox.
This is likely what has led to Beijing seeking WTO approval for imposing sanctions on the U.S. China had approached the WTO in 2013, accusing the United States of imposing unfair dumping charges of about US$8.4 billion on various Chinese goods. The U.S. method of calculating the charges was said to have raised the anti-dumping duties on products sourced from foreign countries.
The WTO had ruled in favor of Beijing. However, the Chinese argue that the U.S. never complied with the WTO ruling and as such, they have the right to impose US$7 billion in sanctions on U.S. products. The last date for the U.S. to comply with the WTO ruling was August 22nd.
If China does go ahead with its plan, the United States will certainly hit back with additional tariffs on more Chinese imports. President Trump had also reportedly threatened to leave the WTO if it does not "shape up" after he found that the organization's rules were largely detrimental to American interests.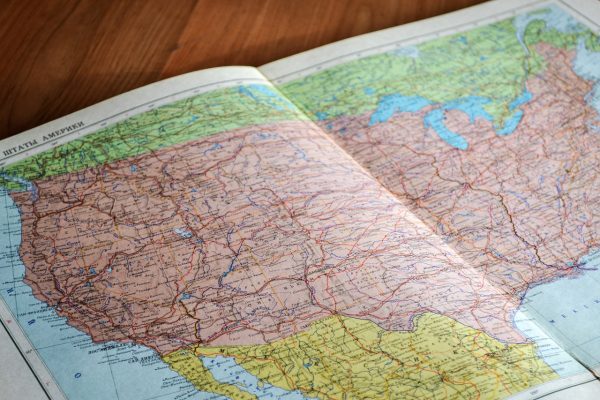 An Axios report quotes Trump as saying to his advisors: "I don't know why we're in it. The WTO is designed by the rest of the world to screw the United States."
Additional US trade sanctions
The U.S. is also seeking to put pressure on Beijing by highlighting its deplorable treatment of the Uyghur Muslim community. Beijing is said to have set up a massive internment camp in which over 1 million Uyghurs are being forced to abandon their faith and follow communist ideology. The community is also under constant surveillance by Chinese intelligence agencies and is facing discrimination on all fronts.
Reuters quotes State Department spokeswoman Heather Nauert as saying: "We're deeply troubled by the worsening crackdown, not just on Uyghurs (but also) Kazakhs, other Muslims in that region of China," while also adding later on: "There are credible reports out there that many, many thousands have been detained in detention centers since April 2017, and the numbers are fairly significant from what we can tell so far."
The U.S. might impose sanctions against China under the Global Magnitsky Act, citing the mistreatment of Uyghurs. If this were to happen, the American government could target violators of human rights like China, freezing their U.S. assets, prohibiting U.S. businesses to trade with them, imposing travel bans, and so on. The move would inevitably put huge pressure on Beijing, which will have to choose between putting additional sanctions on the U.S. and thereby risking worsening the financial situation of its exporters, or complying with American demands and getting its export economy back on track.