Boracay Island, the popular tourist hotspot in the Philippines that had remained closed for the past six months, has been reopened for a 10-day test run starting October 15, 2018. The place was shut down for a clean-up because of environmental concerns and will start receiving tourists from October 26.
Boracay Island clean-up
It was in April that President Rodrigo Duterte ordered the island to be shut down after seeing the poor sewage treatment. He had reportedly called the region a "cesspool." For the next six months, the government committed to an intensive cleaning program. The agency tasked with the clean-up discovered that there were underground sewers and pipelines that illegally discharged waste into the waters of Boracay. These were decommissioned.
Subscribe to our Newsletter!
Receive selected content straight into your inbox.
The government has established a new trash removal schedule whereby all waste inside Boracay will be collected at the end of the day and taken out of the island. This is being done to avoid the waste from stockpiling. Once trash is dropped off at the designated place, it will be transported to Sambiray Port.
Hotels with fewer than 50 rooms have been ordered to cluster up with other hotels to set up sewage treatment plants. However, for establishments with more than 50 rooms, a private plant has been made mandatory. The government has also asked the hotels to keep their facilities at a distance of at least 30 meters from the water.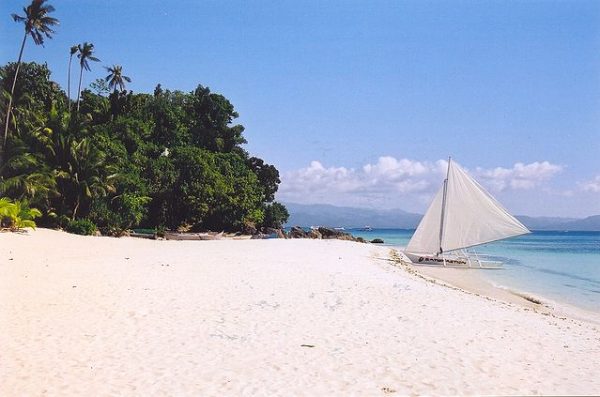 "All online promotions and other related collateral should be deleted or put on hold until complete compliance with government regulations shall have been accomplished. Those found violating the terms of this advisory shall be dealt with full force of law," said a statement released by the Department of Tourism (ABS-CBN). But despite the strict warning, only 68 out of 600 accommodations on the island have been reported to have complied with the new rules as of October 12. 
Reopening Boracay Island
While the beach has been cleaned up, the roads of Boracay Island still need some time to be properly repaired. Though authorities have decided to accept tourists from October 26, it's only a "soft opening"; a full rehabilitation will possibly take two more years.
"We went around the island today and it's very clean and there's an excitement that it will finally open. I was talking to residents and they were saying this is what Boracay looked like 30 years back. People are excited to see the clean, pristine Boracay, but of course, I'm reminding the public to manage their expectations," Tourism Secretary Berna Romulo-Puyat said to CNN Philippines.
The government has restricted the number of tourists that can stay on the island at any single time to 19,000. As a consequence, the demand for hotel rooms is expected to decrease from 12,000 to about 6,000 to 9,000.
In addition, the authorities have also prepared a set of rules that visitors are expected to follow. For one, smoking, drinking, and dining on the beach is now prohibited. Diving activities and water excursions are banned. Regulations have also been placed on building sand castles. Souvenir shops and casinos will not be allowed to operate on the beach and fire dancing using kerosene has been banned.
In 2017, Boracay Island received close to 6.6 million tourists. Though the figures for this year will certainly be lower, locals are desperately waiting for visitors, as a large population on the island lives solely on the income generated from tourism.