The U.S. administration has charged two Chinese nationals with stealing sensitive business secrets from several American and international companies. The accused Chinese hackers are linked to the Chinese Communist Party (CCP).
Chinese hackers stealing business secrets
The hackers have been identified to be part of a group known as Advanced Persistent Threat 10 (APT 10). Colluding with Beijing's state security service, the two hackers are said to have stolen information from about 45 American companies over a 12-year period spanning from 2006 to 2018.
Subscribe to our Newsletter!
Receive selected content straight into your inbox.
"This is outright cheating and theft, and it gives China an unfair advantage at the expense of law-abiding businesses and countries that follow the international rules in return for the privilege of participating in the global economic system," Rod Rosenstein, Deputy Attorney General, said in a statement (CNN).
The hackers targeted several critical business segments, like aviation, biotechnology, maritime technology, information technology, manufacturing, industrial automation, and others. Interestingly, these are all markets that China aims to dominate through its "Made in China 2025" plan. In addition, personal information of over 100,000 U.S. Navy personnel was also stolen, including details like names, birth dates, salaries, email addresses, phone numbers, and social security numbers.
A method that Chinese hackers used to steal information included gaining access to computers and networks of the Managed Service Providers (MSP). This allowed them to access IP files and other sensitive data of MSP clients.
"One way to think of what is alleged in this indictment is that you've all heard about situations where you see someone essentially, the cyber-equivalent, of breaking into a house… This is more like breaking into and getting the keys from the maintenance supervisor who has the keys to hundreds and hundreds of apartments and all the residents in those apartments. That's why this is so significant," Christopher Wray, Director of the FBI, said in a statement (The Epoch Times).
In addition to the U.S., the Chinese hackers are also said to have accessed data belonging to countries like Canada, the UK, Japan, Germany, France, and others.
Theft of American Intellectual Property (IP) has been a bone of contention between the U.S. and China. In fact, the trade war between the two countries was triggered largely by this issue. At the recently concluded G20 meeting in Argentina, Chinese President Xi Jinping had promised that his country would take strict action against IP theft.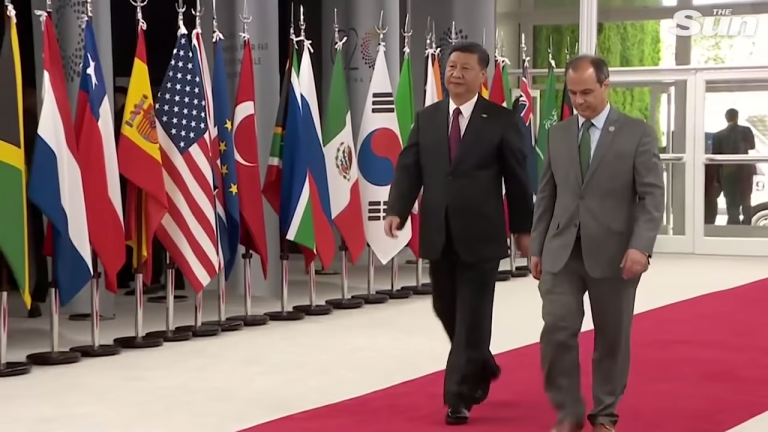 But instead of agreeing to look into U.S. charges against the two Chinese nationals, Beijing has outright called the entire matter an "American conspiracy." As such, most trade experts believe that China might not fulfill its G20 promise, thereby extending the trade war indefinitely.
Hacking Australian firms
"Tens of thousands" of Australian businesses may have been compromised by the extensive hacking campaign run by the Chinese regime according to a top cybersecurity official.
"It's the biggest and most audacious campaign I've seen… This is massive in its scope and its scale. It's breathtaking," Alastair MacGibbon, the head of the government's Australian Cyber Security Centre, said in a statement (The Sydney Morning Herald).
Though thousands of Australian companies were exposed to the hack, MacGibbon believes that only a fraction of them may have actually been breached because of Chinese hackers prioritizing high-value business targets.
Australian Home Affairs Minister Peter Dutton and Foreign Minister Marise Payne expressed concerns over China's global attempt to steal the intellectual properties of Western companies.