Apple's share prices have been in a nosedive ever since October last year. At the start of 2019, CEO Tim Cook slashed Q1 revenue expectations by almost US$9 billion due to slow iPhone sales, indicating that the company may be facing hard times ahead.
Dismal iPhone sales
A big reason for Apple's lower revenue estimates for 2019 is the weakened iPhone demand in China. The new models are considered too expensive for the average Chinese, so many people do not see any value in owning them. In the U.S., the iPhone XS Max costs US$1,499. But in China, they are priced 25 percent higher at nearly US$1,900.
Subscribe to our Newsletter!
Receive selected content straight into your inbox.
Owing to the lower demand, phone retailers are cutting back prices to attract consumers. Suning, a big retailing network in China, reportedly reduced the price of the 128GB iPhone XR model from 6,999 yuan (US$1,028) to 5,799 yuan (US$852). Other sellers are conducting flash sales to unload their stock of iPhones. "People's apple craze is on the wane, so we have to lower the price to ensure sales," Zhou Shunliang, an electronics store owner, said to Wion.
Chinese smartphone manufacturers like Huawei seem to have struck gold due to the poor demand for iPhones. Mobiles from Huawei are seen as a "value for the money" product when compared to Apple's offerings. Last year, the company released a phone with a triple-lens camera that caught the attention of customers. In contrast, Apple has failed to introduce any such eye-grabbing new feature in its latest models.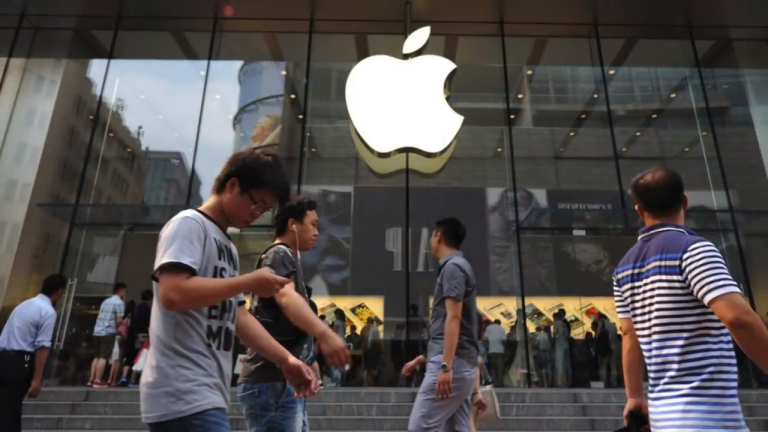 "The trade war is background noise and more of a scapegoat excuse with the real issues being iPhone XR demand and a mispriced product in a competitive Chinese market… It's time for Cook and Apple to look in the mirror, take their medicine around pricing and execution, and move forward with the biggest installed base in the world to turn this ship around from this dark chapter in Cupertino," Daniel Ives, Managing Director of Equity Research at Wedbush Securities, said to CNBC.
To make matters worse, China will start rolling out 5G services this year. Huawei and other local manufacturers have plans already set to launch 5G compatible smartphones shortly thereafter. Apple has not revealed any similar plans. This essentially means that Chinese smartphone manufacturers will have an edge over Apple in China at least for the next few years as customers will seek out 5G phones to take advantage of higher Internet speeds.
Stabilizing share values
One way Apple can arrest the decline and stabilize share values is through a stock buyback program. In May 2018, the board of directors approved US$100 billion for buying back company shares. At the end of Q3 2018, the company still had about US$71 billion left to use. As such, Apple definitely has a lot of money at its disposal to buy back a good number of its shares. The question is — will they do it?
The biggest benefit of doing a stock buyback is that it raises the company's Earnings Per Share (EPS), since the earnings will only have to be divided by a lower stock count. This will magnify Apple's EPS over time and can help keep share prices (temporarily) stable.
On the downside, there is no guarantee that a share buyback might be taken as a positive signal. The investors might perceive it as a desperate move from the company. Apple is, after all, a technology company. And as far as investors are concerned, a technology firm that has lowered its revenue expectations is not a good buy, especially when the reduction is a result of lower consumer interest in the company's products.