The rise in privacy scandals in recent times has been a major cause of concern for many Internet users. While the issue with Facebook-Analytica revealed how personal information can be used to manipulate you, several other companies — like Google, Amazon, and hundreds of websites — routinely harvest your data for their profit. The only way to protect information from being misused is to not blindly trust corporations to do the right thing, but to take matters into your own hands and prevent third parties from accessing, stealing, and selling your data.
Stopping Google's snooping
Google is notorious for how much personal data it stores. Everything from the searches you make on the Google homepage to the voice searches and your browsing history is tracked by Google. Though the company claims to be doing this to give users a "better experience," the fact is that harvesting data from millions of worldwide Internet users allows the company to develop new technologies that could eventually be used against you. Thankfully, you have the power to stop Google from snooping on your Internet activity.
First, make sure to delete all your Internet search history. Head over to Google's "My Activity" page, click on "Delete Activity By" from the menu on the left and select "Search" from the resulting dropdown menu. Now, if you want to permanently stop Google from tracking you, visit the "Activity Controls" page and turn off the tracking for "Web & App Activity."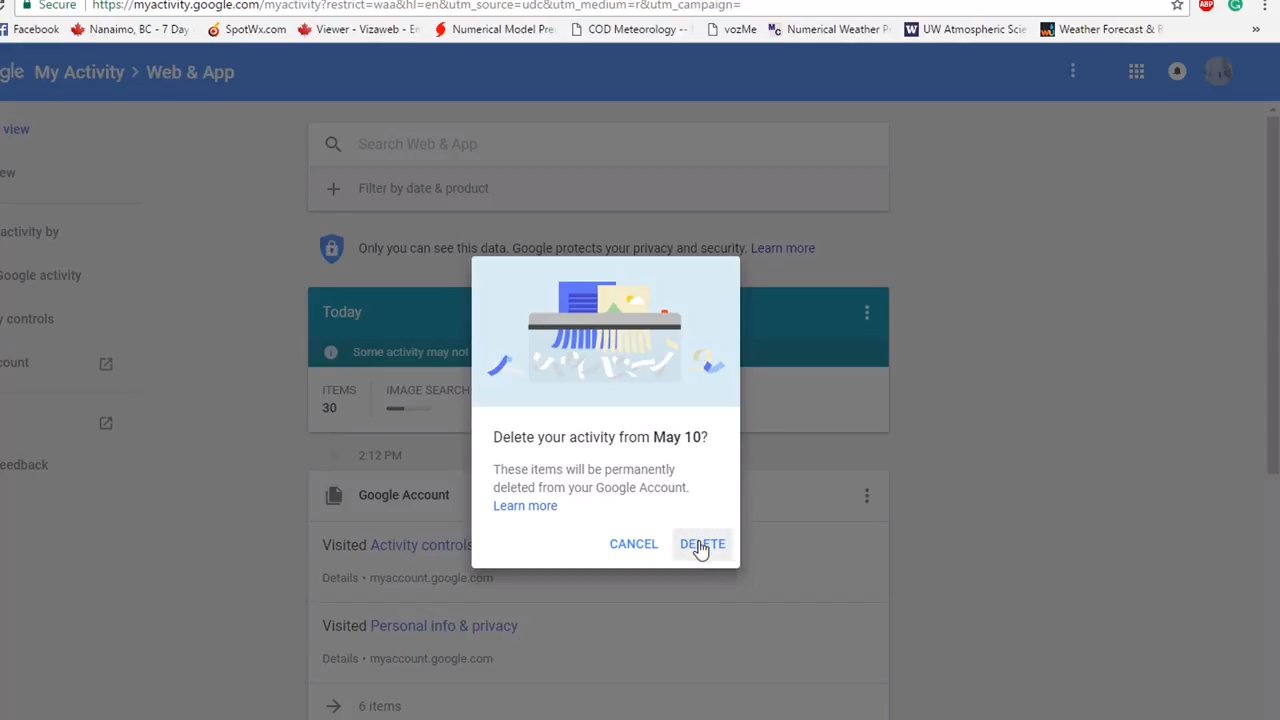 To delete all Google Voice Search history, visit the "Voice & Audio Activity" page and click the "Manage Activity" option to delete the stored records. Google's location services also keep a tab of your location when you use a smartphone. To delete such records, visit Google account's "Location Activity Controls" page, click the settings option on the timeline page, and select "Delete All." You can also pause Google's tracking function.
You can stop using Google Chrome, and switch to more secure browsers like Mozilla Firefox.
Dealing with website tracking
Almost all big websites use some kind of trackers for snooping on your Internet activity. To block such trackers, you can use tools like RedMorph and Disconnect. Just download them and install as an add-on to your browser. The tools will compile a list of web domains that use trackers or show patterns of using tracking services. The next time you visit the website, the add-on will prevent the site from loading trackers. As simple as that.
RedMorph will block every single tracking signal it comes across. They are an excellent tool for any adult user to prevent websites from accessing their data. In addition, parents can use the tool to filter out unwanted content from being accessed by their children. The Disconnect tool also works in a similar fashion.
Avoiding ISP oversight
The fact that your Internet Service Provider (ISP) tracks every website you visit has been known ever since Internet services started getting popular. To avoid ISP snooping, most people resort to using a VPN or proxy service. They allow you to use the Internet without letting the ISP know which websites you have visited.
While there are many free proxy and VPN services, use caution when using them to access sensitive websites like Facebook, Twitter, etc., as some of these services themselves might snoop on you. It is better to select paid VPNs and proxies with good reputations if you wish to use such services.
Follow us on Twitter or subscribe to our weekly email