The Chinese Communist Party (CCP) has intensified its efforts in instilling atheism on primary and secondary school students, according to Bitter Winter — a magazine that reports on religious liberty and human rights in China. Students are taught to reject religious beliefs and are encouraged to report each other to the authorities if they find that someone is involved in religion.
The Education Department of Shenyang, Liaoning Province, has directed schools to prohibit their students from participating in religious activities. Teachers in the city of Yingkou in Liaoning, for example, received a directive from their superiors through the Chinese social media app WeChat to identify whether students had religious beliefs, and to threaten parents into reporting religious behavior to the Public Security Bureau.
Subscribe to our Newsletter!
Receive selected content straight into your inbox.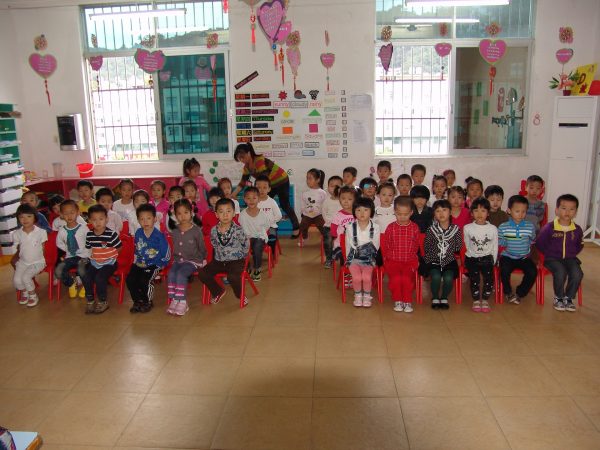 "Schools are required to tell students that religions are 'cults' and not to believe in them, and yet we do not educate students on what a cult is. We are told to put pressure on parents and students to report any religious activities," Mr. Lin, a primary school teacher from Hubei Province, told Radio Free Asia.
"Schools have always been required to instill atheism and the CCP's philosophy of 'struggle' on students," Mr. Wang, another teacher from Hunan Province, told New Tang Dynasty Television (NTDTV).
Bitter Winter reported that the police in Lanzhou, Gansu Province, had visited secondary schools to encourage students to report to them immediately if they discovered a person with religious beliefs. Children were even promised a reward of US$150 for reporting a citizen with religious beliefs, and between US$1,500 and US$6,000 for reporting a religious leader. Children are even told not to hesitate to report on their parents and family members, and to dial 110 for the police if any religious believer would ever approach them to preach their beliefs. Police from Bozhou, Anhui Province, also visited primary schools using cash rewards as a lure to get children to report on their parents.
"This approach is similar to what was used during the Cultural Revolution. It destroys human relationships and spreads mistrust and apathy among people. It causes social morals to decline and is extremely dangerous to humanity," Mr. Pan, a parent from Guangdong Province, told Radio Free Asia.
Liyan, a teacher from Mainland China, told NTDTV that the CCP is destroying children's innocence and morals by uprooting them from traditional cultural values, which includes faith in divinity and the heavens. By teaching them atheism, the children's minds and behavior are manipulated into becoming full of hatred and suppression.
The CCP has placed great emphasis on turning the Chinese nation into one of the atheists, with an ultimate agenda of destroying religion and morality, so that the entire society can be transformed into embracing the communist ideology.
Translated by Chua BC and edited by Emiko Kingswell
Follow us on Twitter or subscribe to our weekly email