When it comes to searching for something on the Internet, people are accustomed to using Google. However, Google keeps a log of all your search requests. For people concerned with privacy, this is definitely a deal breaker. DuckDuckGo is a great alternative in such circumstances.
"DuckDuckGo takes the approach to not collect any personal information. The decisions of whether and how to comply with law enforcement requests, whether and how to anonymize data, and how to best protect your information from hackers are out of our hands. Your search history is safe with us because it cannot be tied to you in any way," according to the company's privacy policy.
Subscribe to our Newsletter!
Receive selected content straight into your inbox.
However, DuckDuckGo is not only about the protection of privacy. There are several features in the search engine that makes it distinct and better than Google in certain circumstances.
DuckDuckGo's smart search vs regular search
A unique feature of DuckDuckGo is the concept of a "smart search." This is a collapsible box that appears in between the search box and the regular results that display images and links to the websites that contain the information you seek. The feature only works for certain search terms.
For instance, if you were to search "chicken fried rice," the smart search would reveal recipe links with ratings. Clicking on the "list mode" option at the far right end of the webpage will expand the results. This is a great visual way to quickly sort through the results to find the website you want. In Google, this functionality is very limited, displaying only a few videos at best.
Bangs
This is another great feature that DuckDuckGo has that beats Google by miles. Bangs allow users to search directly on third-party websites from DuckDuckGo. So if you want to search for "black shoes" on Amazon, you don't have to visit the Amazon webpage. Instead, you only need to type in the symbol "!" followed by the website keyword and the search term.
Following through with the Amazon example, typing in "!black shoes" will take you directly to Amazon's results page. Such shortcuts are available for thousands of websites. For someone who is conducting market research that requires searching through numerous websites, Bangs can come in handy at helping you finish off the task quickly.  
 Social media info
When you search for a public figure on DuckDuckGo, the search engine not only displays search results, but also gives direct links to their social media profiles. A search term "Barack Obama" returns links to Twitter, Facebook, and Instagram in a snippet box located to the right side of the webpage. If you search for "Barack Obama" on Google, only the regular search results will be shown.
Any social media account will only be displayed as a part of the search results and not in a separate box.  If you have someone's twitter handle and want to know their basic bio and statistics, just type in the handle in the search box of DuckDuckGo for quick results. For instance, typing in @BarackObama yields information like his number of followers, official website link, location, and a mini bio.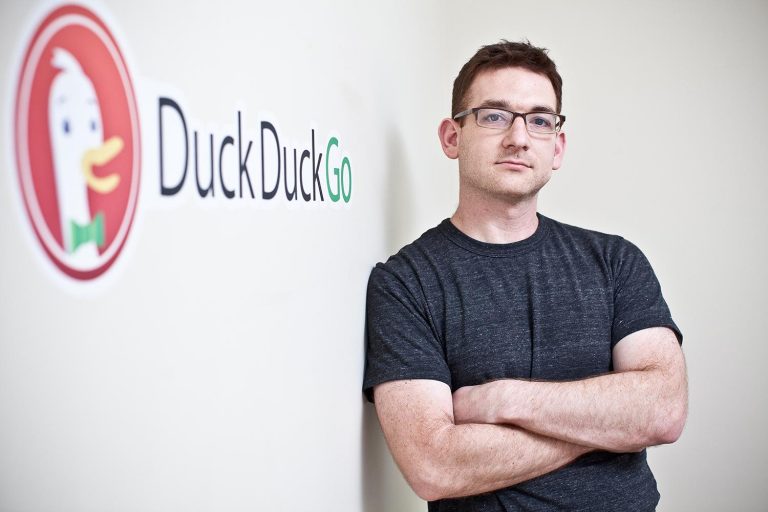 Generate password
When you sign up for an online service, you will need to submit a password. In most cases, people just type in a simple password because they don't want to waste time thinking of complex ones. Even if you start thinking of a complicated password, there is a likelihood that your suggestions will be discarded by the service, since the passwords might already be in use or compromised.
So what do you do in such scenarios? Resort to DuckDuckGo of course. Just visit the website and type in "password" followed by the number of characters it should contain and the search engine will suggest a nice random password just for you. As simple as that. Our search for "password 9″ resulted in something like 'kJnSWzbh6."