There is a story from the Qing Dynasty by an influential scholar named Ji Xiaolan (紀曉嵐). He wrote about a teacher named Song Bantang of Anyi — now Xia County, Shanxi Province — in his writings Reading the Xiaocaotang Notes, If I Smell Three.
Song was a government official in Yin County, Zhejiang Province, where he knew of a scholar who had good writing skills, yet never managed to pass the imperial exams. The scholar had no choice but to work as a teacher in a private school and remained poor all his life. At one point, the scholar had developed a fatal illness. One night, in a dream, he entered a large government office and found himself in the underworld.
Subscribe to our Newsletter!
Receive selected content straight into your inbox.
"Will I die from this illness?" he asked an official there, who turned out to be an old friend of his. "Your life is not over, but you have run out of virtue. I'm afraid you will be transferred to the underworld soon," replied his friend. The scholar was puzzled. "I've not committed any crimes. I've simply been supporting my family through teaching. Why have I run out of virtue?" he asked.
His friend let out a large sigh. "You've been taking tuition from your students, but haven't been taking their education seriously. You've been irresponsible and have not guided them well, either academically or morally."
This teacher ran out of virtue
"The underworld has concluded that you've been wasteful and haven't fulfilled your role as a teacher, so your virtue has been taken to compensate for your behavior. This has caused you to run out of virtue before your predestined lifetime has come to an end," he replied.
"There's something called the 'three great honors,' which refers to the positions of 'royalty', 'parent,' and 'teacher.' As a teacher, your profession holds great responsibility and honor, so you not doing your job well incurred one of the heaviest punishments; it's more serious than for those in other professions. Every bit of compensation is calculated precisely and virtue is taken away accordingly," explained his friend.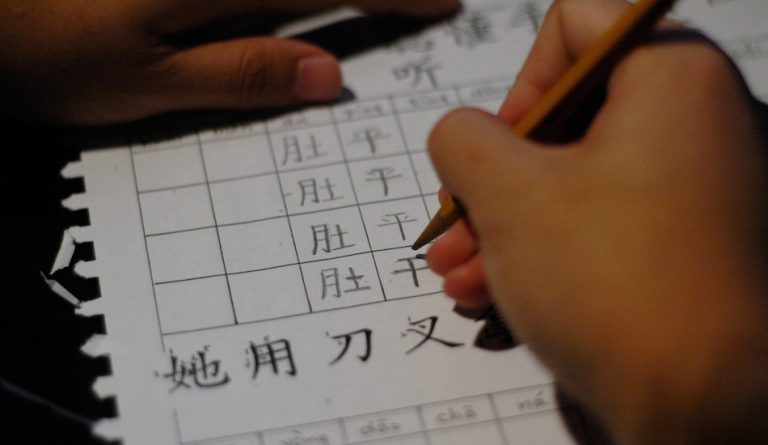 "For example, someone with a bureaucratic career who doesn't do well will lose his chance forever. One with a non-bureaucratic career may suffer hunger from lack of food. It's calculated very accurately. People may see a scholar who is talented and knowledgeable, and find it unfair when he is trapped in poverty or dies young. Such people complain about the injustice of the world. But what they don't realize is that such suffering was caused by the person himself; he did not guide his students well," his friend continued.
The scholar awoke from his dream with a heavy heart. He soon died from his illness, but before passing away, he shared his dream with his family and friends and warned them not to follow in his footsteps. He asked them to devote themselves to their roles in the world and to strive to be good people.
As a good person, you should reflect on your own behavior and how you may impact and influence those around you. Righteousness and morality are great virtues, and a lack of them may bring misfortune to yourself. Being virtuous is the source of true happiness!
Translated by Judy Yang and edited by Emiko Kingswell