Chinese political dissident Ai Weiwei's segment from the movie anthology Berlin, I Love You was cut from the film's American release after producers were concerned about a backlash from Beijing. Producers were worried that including Weiwei's segment would harm their prospects to secure funding for future movies.
Censoring Ai Weiwei
"The reason we were given for the episode's removal… was that my political status had made it difficult for the production team… I was completely shocked when I learned the news… To cut the part they used to say they loved the most," Ai said in a statement (Los Angeles Times).
Subscribe to our Newsletter!
Receive selected content straight into your inbox.
One of the executive producers of the movie is planning to create a Shanghai installment of Berlin, I Love You. By removing Weiwei's segment, the producer has ensured that the upcoming movie won't be denied access to the Chinese market. Weiwei had shot the film remotely from his home in Beijing since he was under detention and could not leave the country.
Earlier, Chinese director Zhang Yimou's movie One Second was withdrawn from this year's Berlin Film Festival due to "technical reasons." It is believed that Beijing had pressured Yimou to avoid screening the film since it was set during Mao Zedong's Cultural Revolution. But what was surprising is that the film had initially passed Chinese censors and gained permission to screen internationally. Why Beijing waited so long to censor the movie remains a mystery.
A few decades back, people like Weiwei and Yimou could have moved to Western nations and successfully exhibited their movies, irrespective of how controversial the content would have been. But with China now a major global power, even this freedom is gone. Chinese artists now have no voice of their own, neither at home nor on the international stage. Any movie contrary to the Communist Party's interest now has little chance of being shown anywhere in the world.
"Chinese intellectuals can't even speak out or publish things online, let alone in exhibitions… As for what happened with Ai Weiwei, I can only make a guess, which is that there was something about it that couldn't be laid on the table," Hua Yong, an artist from Beijing, said to Radio Free Asia.
Banning TV shows
Recently, Chinese censors also banned what was literally the most popular TV show in China. Yanxi Palace, a show about life in imperial China, was streamed over 15 billion times on the country's streaming platform iQiyi. It was ranked as the most-watched online drama in China for 39 consecutive days. But in January this year, a state newspaper criticized the show, leading up to its eventual ban.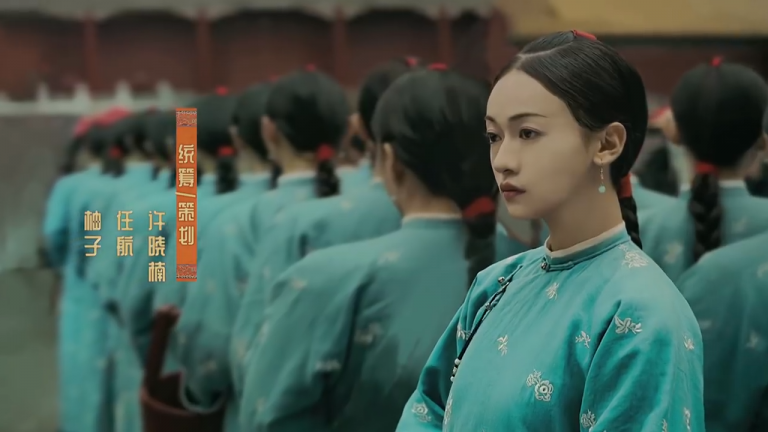 "(The show) made the emperor's lifestyle fashionable and something to strive for, polluted modern society with the concubine's back-stabbing mentality, beautified imperial China while ignoring the heroes of today, glorified luxury while attacking thriftiness and hard work," the newspaper stated (CNN).
The show was also an immense hit overseas. Many believe that this might have also factored into Beijing's decision to ban the show. Though the Chinese government wants its media to be successful internationally so as to expand its soft power, the regime is more concerned with the message the show gives out. As such, a drama like Yanxi Palace that does not exhibit any "Chinese socialist" values, but depicts the country's historical politics as filled with intrigue and backstabbing, will inevitably be banned by the Communist Party.