A report prepared by the U.S. Department of State warns that Beijing's interference in Hong Kong's administration is adversely affecting the city's reputation as a prominent Asian business destination. The report highlighted the expulsion of Financial Times Asia News Editor Victor Mallet, jailing of pro-democracy youth activists, and the banning of pro-independence political parties as examples of increasing communist control over Hong Kong.
Declining business confidence
"The tempo of mainland central government intervention in Hong Kong affairs — and actions by the Hong Kong government consistent with mainland direction — increased, accelerating negative trends seen in previous periods… Growing political restrictions in Hong Kong may be straining the confidence of the international business community," the report stated (Channel News Asia). According to the United States-Hong Kong Policy Act of 1992, America has a separate policy with regard to the city, very different from the policy it follows against China. However, this is only justified as long as Hong Kong is "sufficiently autonomous." At present, Hong Kong gets special treatment when it comes to matters of visas, investment, law enforcement, and so on.
Subscribe to our Newsletter!
Receive selected content straight into your inbox.
As Beijing increases its control over Hong Kong, it will become just like any other Chinese city. This will force the U.S. to reconsider its policy toward Hong Kong, including stripping off the city's special treatment in matters of trade. Such a move will negatively affect how the city is viewed by businesses. The denial of a port call for the USS Wasp in October last year is an example of such a scenario. Hong Kong has never neglected a U.S. ship in the past. As such, the incident is a stark reminder that America's business with Hong Kong may not move forward as usual.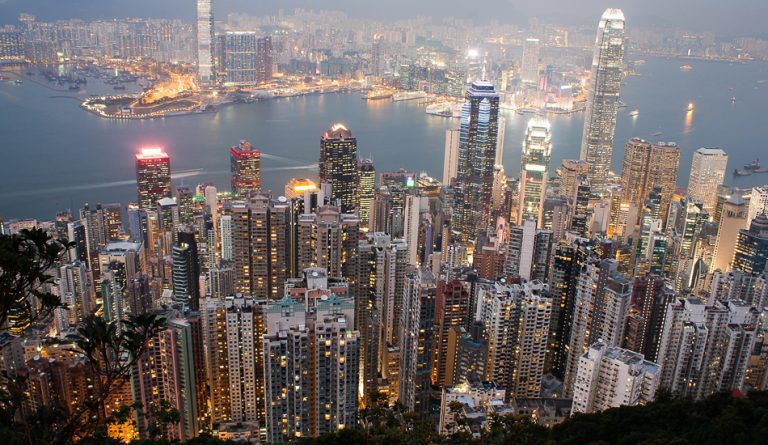 Reports also suggest that new laws are being prepared to allow individuals from Hong Kong to be extradited to the mainland even though China has a very poor track record of human rights. "I believe the U.S. will not be soft following a series of incidents harming Hong Kong people's human rights and freedoms… It is more powerful to use substantial policies and laws to support Hong Kong's high degree of autonomy, compared with monitoring the situation and issuing statements," Joshua Wong, a pro-democracy activist, said to the Hong Kong Free Press.
British report
The British government's latest Six-Monthly report also shed some light on the state of declining personal freedom in Hong Kong with incidents like the political screening of election candidates and the ban on the Hong Kong National Party (HKNP). Though Foreign Secretary Jeremy Hunt declared that he does not support the independence of Hong Kong, he believes that freedom to criticize the Chinese government must be protected.
"I have… been concerned by the recent pressure being applied on Hong Kong to move towards a mainland Chinese interpretation of civil and political freedoms, under which certain subjects are effectively off-limits for discussion and debate," the report states (Hong Kong Free Press).
The Chinese communist government has criticized the report, with the Foreign Ministry asking Britain to stop interfering in China's internal affairs. However, the government did not give any answer to the accusations raised in the report, indicating that it expects other nations to turn a blind eye to its repressive rule rather than improving the state of free speech for its citizens.
Follow us on Twitter or subscribe to our weekly email