China is one of the richest and most diverse places on earth when it comes to cuisine. With a civilization spanning over 5,000 years, the Chinese have tinkered with every possible cooking method and food combination to come up with some lip-smacking delicacies. And for foodies who plan on visiting the country on a food tour, be sure to check out Chia's foodie hotspots.
5 food tour must-visit hotspots in China
1. Chengdu
Located in China's Sichuan Province, Chengdu was crowned a UNESCO City of Gastronomy in 2010. The streets are littered with numerous stalls that sell hot, spicy food. In fact, Chengdu is specifically famous for its spicy dishes along with "hotpot." The food can be characterized by its use of Sichuan peppers and usually contains multiple flavors at varying levels, whether it is salty, sweet, spicy, or sour.
Subscribe to our Newsletter!
Receive selected content straight into your inbox.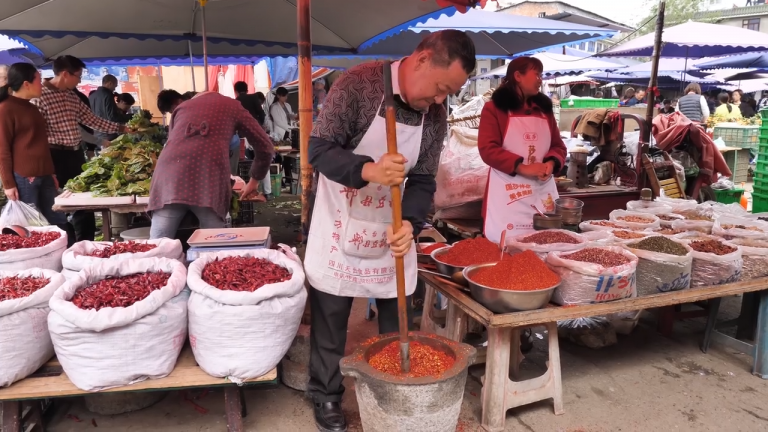 Popular dishes to try include the famed "Grandma's Tofu," mung bean starch jelly, kung pao chicken, and dan dan mian, which is basically noodles with pork, chili oil, preserved vegetables, and Sichuan peppers. Top restaurants in the region include Zigong Delicious Hotpot and Chef Yu Bo. Remember to take a stroll through the Chengdu spice market in the early mornings and try snacks sold by the locals.
2. Guangzhou
Once known as Canton, Guangzhou is the place to taste China's Cantonese food. Barbecued meats and seafood are a hallmark of the city, which is located in the province of Guangdong. Famous dishes from the region include spring rolls, white cut chicken, and roast suckling pig.
Try out roast goose from the Bing Sheng restaurant.
The meat is marinated in five-spice powder, then boiled and air-dried before roasting over a flame. The process gives it a crisp, succulent skin and makes the dish one of the most popular items in the city. Yum cha is a favorite meal in the area, which consists of tea, dumplings, and other small dishes. North Garden Restaurant is sought after by yum cha aficionados.
3. Xi'an
If you are looking forward to trying out imperial feasts, Xi'an is the place to visit in China. A popular dish in the region in shi zi bing, a type of fried cake made using walnuts, sugar, red beans, and black sesame. Zeng gao is basically a sweet cake made from sticky rice, kidney beans, and dates. Rou jia mo can be seen as Xi'an's equivalent to a hamburger.
A famous breakfast snack is Xi'an bing, consisting of large, fried breads that are filled with various things like scrambled eggs, minced beef, glass noodles, and so on. In case you are interested in testing exotic foods, look for platters that serve donkey and camel meat. A must-visit restaurant in Xi'an is the Lao Mi Jia.
4. Datong
Datong is known in China for its jin cai cuisine, which is identified by the excessive use of vinegar. Pastries and round breads are also common. Must-try dishes include yangsheng hulusi, which is basically bottle gourd dressed with chilies, vinegar, and scallions. Plus, try the delicate chrysanthemum shao mai, a popular steamed dumpling in the region.
5. Pingyao
Pingyao is located in China's northern Shanxi Province and is a UNESCO-protected region. The place is known for its large variety of noodles; numbering almost 160 different types. Most noodles are made from wheat while the remaining varieties use flours like sorghum, millet, and so on. Try out the visually striking youmian kao lao lao, which are tubular in appearance. In fact, they are actually served standing up and might remind you of the Italian dish, cannelloni.