The residents of China's southwestern region of Guangxi are being made to submit to DNA sampling by the local authorities. The collection drive, which also includes blood tests, is said to have started on September 20 and is expected to continue till December 31.
DNA collections
According to the notice issued by local police stations, the collection drive is being conducted to complete the minimum data requirements for effective policing and to improve government effort on population control. At least one male from every family has to provide their DNA sample at the nearest police station. While Guangxi's collection drive has only started, such DNA procurement programs have already been implemented in Xinjiang, which is home to the minority Uyghur population. Other places like Ningbo, Anhui, and Zhejiang may soon be brought under the ambit of the program.
Subscribe to our Newsletter!
Receive selected content straight into your inbox.
"They are now taking the whole stability maintenance system out of Xinjiang and into the rest of China… This collection of DNA seriously violates human rights…. This is part of the stability maintenance system, which means that they'll be able to find out who you are in the future through your family background even if you change your name entirely, just by taking blood from you and testing your DNA… This already goes far beyond the imaginations of ordinary people, and also of the rest of the world," one Chinese source said to Radio Free Asia.
China's stability maintenance system is based on the idea that "stability overrides everything, and everything must be subordinate to stability." It basically identifies any individual or group that seeks to disrupt the social structures as designed by the communist government, assigns them as a threat, and takes strict action against them. This is why the state has already taken blood samples of many of the rights activists in the country. Their DNA information is being held in a police system and will probably be used against the activists when the government decides fit. According to estimates, the police have access to at least 100 million DNA samples of Chinese citizens.
Withdrawal of US company
In February, it was reported that Chinese authorities had made use of products supplied by American biotechnology product development company Thermo Fisher to take DNA samples from the Uyghur community. Following the news, Thermo Fisher announced that it is stopping the sale of its equipment to China.
"As the world leader in serving science, we recognize the importance of considering how our products and services are used — or may be used — by our customers," a company spokesperson said in a statement (The Guardian). According to Human Rights Watch, China has been procuring DNA sequencing machines from the company since 2017. Even though Thermo Fisher has a low public profile, it is no lightweight in terms of business since the company generates about US$24 billion in revenues per year.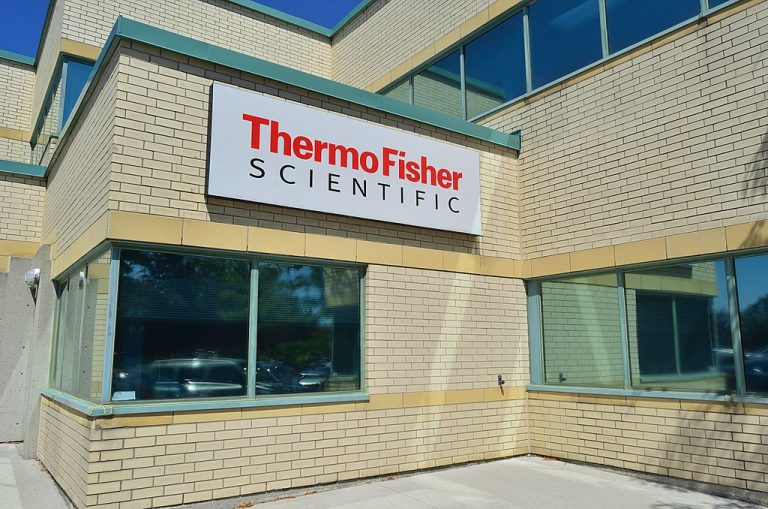 China's DNA procurement campaign is said to involve several international organizations and companies, some of whom are said to be completely unaware of how Beijing plans on using the collected information. The DNA campaign contributes some of the samples to a global database that seeks to study human genetics, an act that is likely violating international scientific study ethics. The involvement of the international scientific community also allows the Chinese government to legitimize its DNA collection drive.
Follow us on Twitter or subscribe to our weekly email