The Sound of Silence is a song released in 1965 by Simon and Garfunkel that became a smash hit worldwide, making it to the top 10 list in the U.S., the UK, Australia, Germany, the Netherlands, and Japan. In 2012, the song was added to the National Recording Registry in the Library of Congress for being culturally important. Created by Art Garfunkel and Paul Simon, the song has an interesting story behind it — one that concerns Art Garfunkel and his close friend Sanford Greenberg.
The friendship
According to Greenberg, the song was a tribute to his strong bond with Garfunkel and the latter's sacrifice, which ended up providing comfort to Greenberg when he lost his sight.  Greenberg and Garfunkel met in their first week at Columbia University. It was Garfunkel who initiated the contact, coming over to say "Hi." Soon, the two became roommates and found that they shared a common interest in music and poetry. The two young men made a pact to always be there for each other when faced with trouble.
Subscribe to our Newsletter!
Receive selected content straight into your inbox.
Just months later, Greenberg lost his sight. He was watching a baseball game when he experienced his vision becoming cloudy. Soon, he could only see darkness. Though the doctors diagnosed that he was suffering from conjunctivitis and the blindness would soon pass, it did not. It was later found that glaucoma had destroyed Greenberg's optic nerves. Since Greenberg came from a simple home, his family did not have the money to help him out. As such, the young man dropped out of college.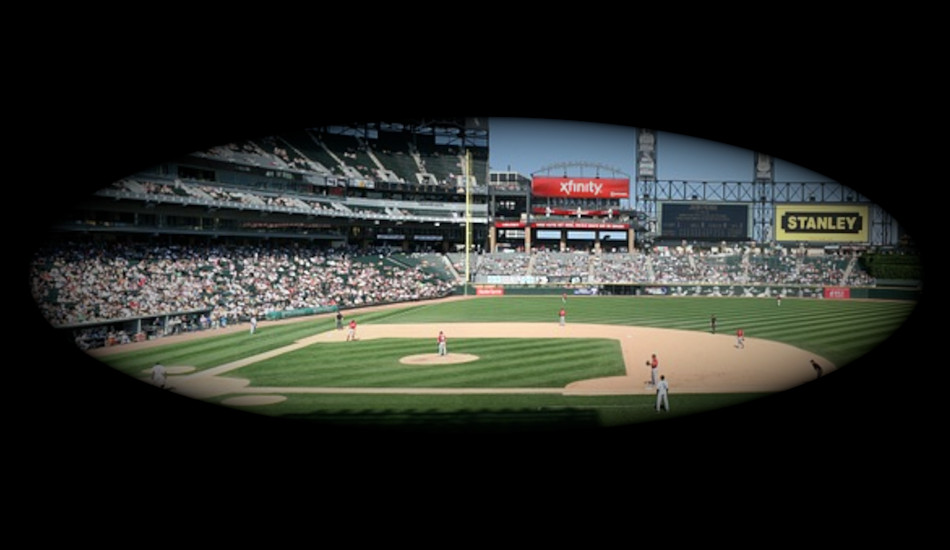 Psychologically, he was intensely depressed. Greenberg stopped talking to people and isolated himself. It was then that Garfunkel came to him and talked Greenberg into going back to Columbia. After much insistence from his friend, Greenberg agreed and enrolled in the university once more. In college, Greenberg was completely dependent on his friend. And Garfunkel changed his life at the university to accommodate his blind friend, helping him walk to class, tending to wounds, walking together in the city, filling out forms for him, and so on. Garfunkel called himself "Darkness" when he was around Greenberg, a sign of empathy toward his friend.
One day, Garfunkel told his friend at Grand Central Station that he had to immediately leave for an assignment. Suddenly, Greenberg was left alone in the crowd, completely terrified and not knowing what to do. He somehow managed to get back to the university, bumping into people and things. Greenberg calls it "the worst couple of hours in my life." At the university, Greenberg bumped into a man who apologized to him. He recognized the voice — it was his friend who had just left a few hours back for an "urgent assignment."
In fact, Garfunkel had never left Greenberg's side. He merely lied about it and followed his friend all the way back to the university. Garfunkel wanted Greenberg to realize that he could only be independent when he was truly in charge of his life. It worked and Greenberg became more confident about relying on himself. The two friends graduated from college and went their separate ways.
The song 'The Sound of Silence'
A few years later, Greenberg received a call from Garfunkel who wanted US$400 to record an album with his musician friend Paul Simon. Greenberg only had US$404 in his bank account but gave all the money to Garfunkel without a second thought. He felt that it was time to repay the kindness Garfunkel had shown to him during college. With the money, Simon and Garfunkel recorded their first album "Wednesday Morning, 3 AM" in 1964. The album turned out to be a flop.
However, one song from the album stood out — The Sound of Silence. In the following year, the song rocketed to the number 1 spot. Though Simon wrote the song, the lyrics to The Sound of Silence are filled with Garfunkel's compassion as "Darkness," Greenberg's "companion" ever since he went blind. This can be seen from the song's opening lines: "Hello darkness, my old friend, I've come to talk with you again." Simon and Garfunkel went on to have huge careers. As for Greenberg, he became a successful businessman and set up a US$3 million prize to find a cure for blindness.