"Mozart makes you believe in God because it cannot be by chance that such a phenomenon arrives into this world and leaves such an unbounded number of unparalleled masterpieces." — Georg Solti
It was the summer before my third-grade year, while I was visiting family in Morgantown, West Virginia, that my aunt Veronica sat down to play the piano. I hadn't even known she could play, but boy, could she ever!
Subscribe to our Newsletter!
Receive selected content straight into your inbox.
I was hooked from the first moment I heard it.
When I returned home, I told my mom I had to learn to play the piano. It was something I felt driven to do, though we didn't even own a piano at the time.
Thus began my journey into the world of classical music.
It moves the soul
Just what is it that makes classical music resonate so much with us, that moves us in a way no other music has the power to do?
Vardinistar says on the website My Story: "Classical music touches a human's heart and soul, makes him better, gives him ideas and peace. Why do churches like classical music so much? Because it helps to find a connection with God. Not without a reason, people say that classical music is divine."
He agrees with what the ancients knew to be true, that "classical music can heal your soul and mind because your body reacts to its vibrations, rhythm, tempo."
The ancients' views on music
Ancient cultures were well aware of music's healing abilities.
Composer Gao Yuan, of the Shen Yun Symphony Orchestra, explains the importance of music in ancient China.
"Our ancestors believed that music has the power to harmonize a person's soul in ways that medicine could not. In ancient China, one of music's earliest purposes was for healing. The Chinese word, or character, for medicine, actually comes from the character for music."
Interestingly, this character also is related to the word happiness. Dimitrios Dermentzioglou, on the site Uplifters, explains how the two relate.
"Medicine is characterized by bitterness, yet a patient is able to regain health and happiness only after suffering its bitterness."
He notes that the Yellow Emperor, known as the forefather of the Chinese people, developed a deep understanding of the power of music after being inspired — by a divine fairy in a dream no less — to use drums to defeat his enemies in battle.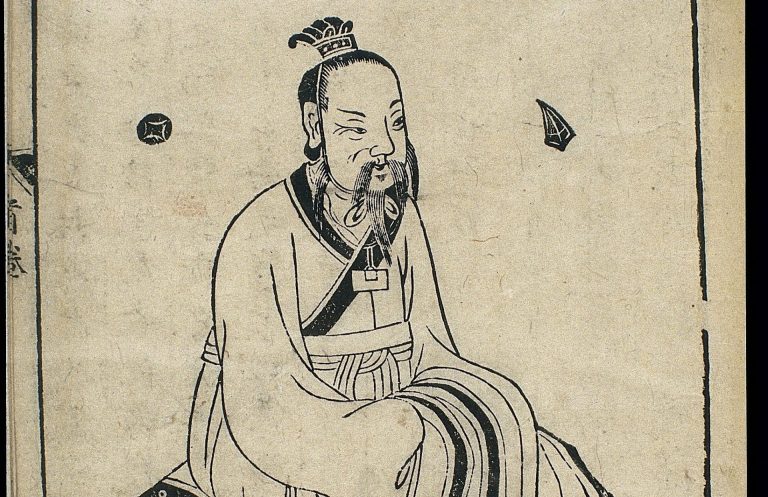 Gao says it was during the Yellow Emperor's rule that "people discovered the relationship between the pentatonic scale, the five elements, and the human body's five internal [organs] and five sensory organs."
He notes that music was also used to influence a person's behavior.
"During Confucius's time, scholars used music's calming properties to improve and strengthen people's character and conduct."
Modern medicine is rediscovering the many health benefits of music, particularly those of classical music.
Modern medicine and music
Today, a number of prominent medical institutions incorporate music into their treatment plans.
For example, Johns Hopkins Center for Music and Medicine has formed a choral group called ParkiSonics, where participants with Parkinson's disease demonstrate improvement in both movement and vocal expression, which are often impaired in Parkinson's.
"It's fascinating and powerful to think that music, something that has been floating around in our environment forever — that this natural, omnipresent human activity has demonstrable benefit as treatment," says Sarah Hoover, co-director of the center, on the center's website.
Claudius Conrad, M.D., Ph.D., of MD Anderson Cancer Center, is a pianist and surgeon who believes in the healing power of music. He notes on the center's website: "In the Middle Ages, popular prescriptions involved specific musical combinations. The example he offers involves alternating between playing the flute and harp to alleviate gout."
During his fellowship in ICU medicine, Conrad conducted a study on his patients and found a novel stress pathway that mediates music relaxation. He discovered that some intensive care patients could be spared sedative medication when listening to classical music.
The medicinal effects of classical music have been studied by researchers for more insight into their healing potential.
Decreased blood pressure and heart rate
There are several studies showing that classical music can decrease both blood pressure and heart rate.
One study in the British Journal of Health Psychology compared the effects of classical, pop, and jazz music. It showed that "participants who listened to classical music had significantly lower post-task systolic blood pressure levels than did participants who heard no music. Other musical styles did not produce significantly better recovery than silence."
A 2015 study by professor Peter Sleight of Oxford University found that listening to slower pieces by Verdi, Beethoven's 9th symphony, as well as Puccini, significantly lowered blood pressure, confirming other findings.
In another study, Hans-Joachim Trappe and Gabriele Voit demonstrated that music by Mozart and Strauss markedly lowered not just the subjects' heart rates, but also their blood pressures by nearly five systolic points, which is better than some medications. By comparison, music by ABBA didn't demonstrate any improvement. Mozart's Symphony No. 40 in G minor demonstrated the strongest effect.
A study by Itao, Komazawa, and Kobayashi in Scientific Research Publishing revealed that classical music improved heart rate variability, indicating lowered autonomic nervous system activity, and thus, lower stress levels. Classical music also increased blood flow, as well as body surface temperature, both signs of a state of relaxation.
Improved mood, memory, and more
So what else can classical music do for your health?
Studies show that classical music can help not only relieve stress and anxiety, but that listening for 50 minutes a day has even proven more effective than psychotherapy in treating low- to medium-grade depression, according to a small study published in The Arts in Psychotherapy.
Classical music has been shown to improve alertness and concentration, leading to greater productivity. Memory is also enhanced when listening to classical music, with some studies even showing benefits in improving dementia.
In addition, improvement in ADHD, particularly when listening to pieces such as Handel's "Water Music" or Bach's "Brandenburg Concertos," has been demonstrated. Classical music helps put the brain into "alpha mode," thereby improving focus, concentration, and the ability to learn. It's even been shown to regulate genes responsible for brain function, according to research at the University of Helsinki.
Studies have demonstrated that classical music also improves the quality of sleep, helps with patient self-disclosure (something useful when discussing traumatic events), and even aids in decreasing pain.
A study in the International Journal of Critical Illness & Injury Science found that classical music aids in ICU patient recovery.
"The most benefit from music on health and therefore on the intensive care patient is seen in classical and in meditation music, whereas heavy metal or techno are ineffective or even dangerous. This kind of music is effective and can be utilized as an effective intervention in patients with cardiovascular disturbances, pain, and intensive care medicine," the study reads.
Let classical music brighten your life
There seems to be something special about classical music.
My aunt Veronica knew this. Unfortunately, she died last year. I'd never thought to tell her she was the reason I'd learned to play classical piano. When I mentioned this on her memorial page, her husband and children said she would've been so happy to know she'd inspired her same love of classical music in me.
While it may seem like a simple thing, classical music can bring so much to our lives. Even the composers recognized there was more to their music than meets the eye.  As Johann Sebastian Bach said: "I play the notes as they are written, but it is God who makes the music."
Ludwig van Beethoven concurred, saying: "Music is the language of God."
So why not tap into this source of joy sent down from the heavens? It may change your life in ways you never imagined!