Almost everyone loves steamed shrimp, also called
prawns
. Here is a simple recipe that will have everyone clamoring for more.
Prepare time: 20 mins
Cook time: 10 minutes
Ready in: 30 minutes
Ingredients
Large shrimp — 12
Mushrooms — 2 (chopped)
Carrots — 1/4 cup (chopped)
Spring onions — 1/4 cup (chopped)
Egg mixture
Eggs — 2
Milk — 1 tbsp
Salt — 1/4 tsp
Sesame oil — 3 tsp
Pepper — a pinch
Special equipment for steamed shrimp
Steamer pan (optional, see image)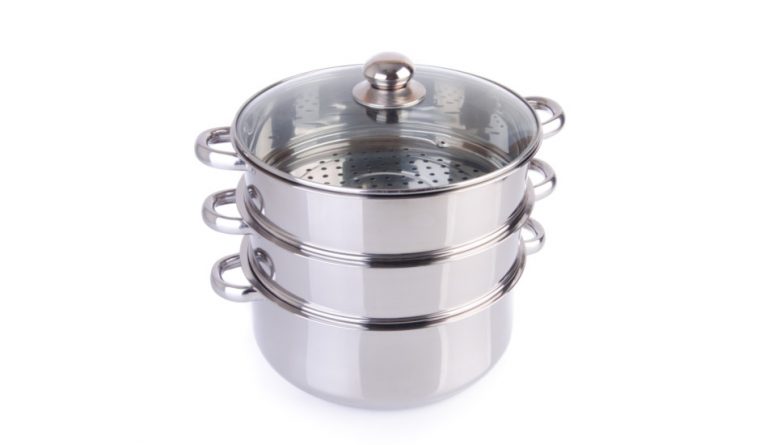 Directions
1Keep the head and tail of the shrimp. Peel off the body shell and cut off the legs. 
2
Cut deep into the back of the shrimp. Place the shrimp with their backs facing up on the plate.
3
Sprinkle chopped mushrooms, spring onions, and carrots over the body of the shrimp.
4Pour the egg mixture over the shrimp.
5
When water is boiling, steam for about 10 minutes, then serve.
Follow us on Twitter or subscribe to our email list