Almost everyone loves steamed shrimp, also called
prawns
. Here is a simple recipe that will have everyone clamoring for more.
Prepare time: 20 mins
Cook time: 10 minutes
Ready in: 30 minutes
Ingredients
Large shrimp — 12
Mushrooms — 2 (chopped)
Carrots — 1/4 cup (chopped)
Spring onions — 1/4 cup (chopped)
Egg mixture
Eggs — 2
Milk — 1 tbsp
Salt — 1/4 tsp
Sesame oil — 3 tsp
Pepper — a pinch
Special equipment for steamed shrimp
Steamer pan (optional, see image)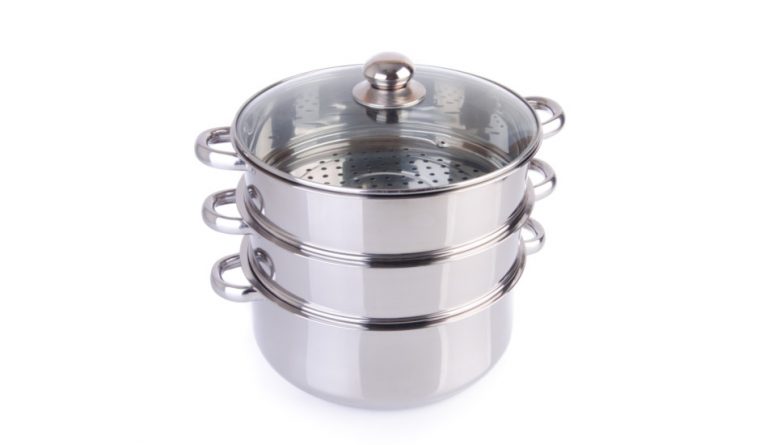 Directions
1. Keep the head and tail of the shrimp. Peel off the body shell and cut off the legs. 
2. Cut deep into the back of the shrimp. Place the shrimp with their backs facing up on the plate.
Subscribe to our Newsletter!
Receive selected content straight into your inbox.
3. Sprinkle chopped mushrooms, spring onions, and carrots over the body of the shrimp.
4. Pour the egg mixture over the shrimp.
5. When water is boiling, steam for about 10 minutes, then serve.
Follow us on Twitter, Facebook, or Pinterest