With the subsequent closure of China's Confucius Institutes in various countries, Taiwan has become the most popular destination for learning Chinese. Given that, the United States launched the U.S.-Taiwan Education Initiative on December 3, 2020, to facilitate Americans to learn Chinese in Taiwan. Moreover, Harvard University is also to change its summer Mandarin program from "Harvard Beijing Academy" to "Harvard Taipei Academy" and relocate the program from Beijing to Taiwan in 2022.
The number of international students studying Chinese in Taiwan has nearly tripled over the past decades, increasing from 11,612 in 1999 to 32,457 in 2019. Even when its national borders were locked down due to the rampant COVID-19 in 2020, there were still 20,764 people learning Mandarin in Taiwan.
Subscribe to our Newsletter!
Receive selected content straight into your inbox.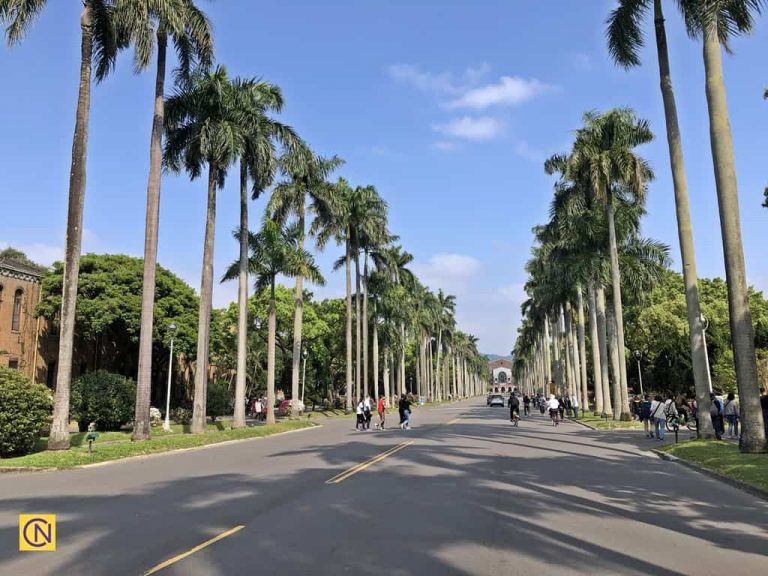 Please watch the following video of a Chinese calligraphy demonstration of the Characters of the Four Directions.
Please watch the following video of the International Chinese Language Program at the National Taiwan University.
According to Taiwan's Ministry of Education (MOE), there may be an additional 5,000 international students studying Mandarin in Taiwan by March 2022 due to its stabilized local epidemic situation and a relatively satisfactory vaccination rate.
Different people may have various reasons to learn Chinese in Taiwan. Still, the following are some of the more compelling reasons why many international students opt to learn Chinese in Taiwan instead of China.
High-quality institutes for learning Chinese
There have been 62 MOE-recognized Mandarin Training Centers (MTC) affiliated with colleges and universities. These MTCs provide high-caliber instructors, facilities, and courses for overseas students with different proficiency levels. Moreover, the tuition rates are rather inexpensive.
Excellent learning environment
With affordable and universal healthcare, low cost of living, friendly and hospitable people, and a clean and safe living environment with a low crime rate, Taiwan has been named the Best Destinations for Expats in 2019.
Taiwan is a free and democratic country with top-notch infrastructure and a societal framework, which values free speech and human rights. Therefore, it is easy and safe for international students to live and study in Taiwan.
Among other things, most Taiwanese can speak basic English and are more than willing to talk to foreigners, which is of benefit to learning Mandarin.
Authentic Chinese culture
Taiwan is renowned for its well-preserved authentic Chinese culture. There are an array of excellent museums across Taiwan. Among others is the National Palace Museum, which houses a great collection of ancient Chinese artifacts spanning the history of Chinese civilization. Taiwan is undoubtedly the best place for international students to appreciate authentic Chinese culture.
Available scholarships
There are various scholarships available for non-native speakers to learn Chinese in Taiwan. Apart from the Huayu Enrichment Scholarship and the Taiwan Scholarship Program provided by the Taiwanese government, other scholarships are provided by some universities' Mandarin Training Centers. In addition, U.S. nationals may study Chinese in Taiwan through the Fulbright Program, Critical Language Scholarship Program, and the National Security Language Initiative for Youth.
Best destination for learning traditional Chinese characters
Taiwan is currently the only country where traditional Chinese characters are widely taught and used. Therefore, learning traditional characters can enable foreigners to appreciate early Chinese poetry and read ancient Chinese classics. In fact, after learning traditional characters, it would be easy for international students to switch to simplified characters when necessary. However, it'd be harder for them to go the opposite way since some simplified ones correspond to different traditional characters.
Traditional Chinese characters are a fine treasure of Chinese cultural heritage. They are the product of thousands of years of development and evolution and are much more elegant than simplified characters.
Unfortunately, traditional characters were simplified by the Chinese Communist regime in the 1950s and 1960s. Consequently, quite a number of Chinese characters have lost their original esthetic and cultural connotations that could be reflected in their original structures.
Take the character of "love" 愛 (ài), for instance. The main component of this character, "heart" 心 (xīn), is removed, making the simplified character of "love" (爱) become "love without the heart." But ironically, many characters with negative connotations are not simplified though their structures are quite complicated and have many strokes, such as "devil" 魔 (mó), "ghost" 鬼 (guǐ), "steal" 偷 (tōu), "gamble" 賭 (dǔ), "black" 黑 (hēi), and "poison" 毒 (dú), etc.
Spectacular natural landscapes and fantastic ambiance
Referred to as Formosa ("Beautiful Island"), Taiwan is a great country with nine national parks which offer a wide range of distinct topographic landscapes. With a coastline of 1,566.3 km (973.3 miles), there are many lovely beaches and unique rock formations along the stunning coastline.
Taiwan is one of the world's top 15 hot spring sites and has various springs, such as hot springs, cold springs, seabed hot springs, and mud springs. In addition, Taiwan is home to abundant animal and plant life and is thus regarded as a gigantic eco-park.
Located in the subtropical zone and surrounded by warm waters, Taiwan is also an ideal place to grow many different kinds of flowers. Therefore, it is easy for international students to enjoy a wide variety of beautiful flowers all year round.
Therefore, overseas students can learn Chinese effectively in Taiwan, but they can also gain further insight into authentic Chinese culture while enjoying their stay in Taiwan.