There are many things we take for granted until we no longer have them. Here are four places to visit that might not exist in the near future. Visiting these places before they are lost might not be a bad idea.
4 places to visit before they disappear
1. Venice, Italy
The haven of lovebirds and the archetype of romance, also known as Venice, could be swallowed by water before the end of this century.
Subscribe to our Newsletter!
Receive selected content straight into your inbox.
The Italian city, famous for its canals, is steadily sinking, and has been for some time now. However, an even greater threat to Venice's future existence is the increasing number of floods caused by high tides, known to the inhabitants as aqua alta (high water).
But there might be hope for the little water town. Apparently, Venice intends to protect itself against floods by creating flood barriers.
See how Venice intends to protect itself from floods in the tweet below:
2. The Dead Sea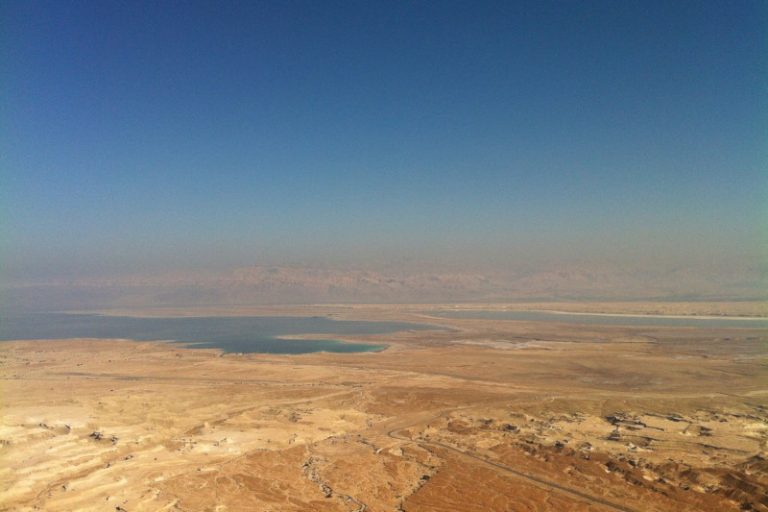 This ancient lake carries a long history, and it is a popular location for a retreat. People from all over the world flock to the Dead Sea, among other things, because of its very salty water, which is said to have some unique healing properties.
Unfortunately, the lake is shrinking. It is only a third of the size it was about 40 years ago, and has sunk by about 80 feet (25 m), according to National Geographic. One of the main reasons for this is the neighboring countries drawing drinking water from the river Jordan, which is the Dead Sea's only water supply.
3. Glacier National Park, Montana
Montana's national park is known for its glaciers. It once was home to more than 150 glaciers. With the change of climate, the number is drastically sinking, and has recently bottomed out at 25. According to the National Park Service, scientists have predicted that the glaciers will completely disappear by the year 2030, but possibly even earlier.
There are an increasing number of landmarks and places that the next generation might only be able to pass on to their children as stories.
4. Kyoto, Japan
Cultural heritage is a big theme in the world; however, with the modernization and progress of society, it's not always a simple thing to maintain. Kyoto is one such place where modern progress rivals traditional heritage. It is known for its many traditional machiya townhouses, which are increasingly forced to make way for new and more modern real estate.
Machiya are traditional Japanese wooden townhouses with two floors. They look like vestiges of a "bygone age" when compared to the modern development housing around them. While more and more of them are disappearing, some machiya are fortunate enough to find a new purpose as a restaurant or rental accommodation for tourists.
It's a dilemma for some who feel the loss. However, many also feel helpless against the stream of development a modern and growing society calls for. "That's also understandable on a growing and thriving urban environment, [however], at the same time, these are such important historical vestiges. It's important they're not all lost," says research and education director for the World Monuments Fund, Erica Avrami.
Planing a holiday trip with the clock ticking on some beautiful places in mind might make picking your next travel destination a bit easier.