Daolu, the 47-year-old monk commonly known as Wu Bing, was born in Nantong in Jiangsu Province, China. Once a successful businessman who owned a small factory engaged in foreign trade, he divorced in 2007 and became a monk in 2011, at which time he was given the dharma name "Daolu."
Although he is a monk, he helps a lot of women. He has no family, but he has more than 400 children. He tries to save lives, but he has been harassed by the government.
Subscribe to our Newsletter!
Receive selected content straight into your inbox.
After becoming a monk, Daolu began to notice that the vast majority of memorial tablets in the monastery were set up by mothers in honor of their aborted children. This puzzled him. He knew from his own experience that it is not easy to have a child. Why did these women have the heart to go for an abortion when they become pregnant?
One evening in 2012, Daolu was about to close the main gate to the monastery when a young pregnant woman showed up and insisted on entering to pray for her unborn child. It turned out she was going for an abortion after the prayer.
In the eyes of monks, abortion is an act of killing lives and it creates karma, while saving lives is an act of compassion. With this in mind, Daolu tried to persuade the woman against abortion, but the woman replied: "What can I do? My family won't agree. I have nowhere to go and no one to help me."
Daolu learned that the woman was still in college and that a young man had toyed with her feelings. After she became pregnant, the young man disappeared. Left in a desperate situation, she believed abortion was her only way out. It was then that Daolu realized most women who opted for abortion have unavoidable difficulties.
Daolu sympathized with the woman and told her that if she did not have the ability or did not want to raise the child, she could hand the baby over to him after birth, and he would bring up the child.
Soon after this incident, Daolu posted a message on social media saying: "Any woman with an unwanted pregnancy who is reluctant to have an abortion, please come see me, I'm willing to help." Along with the message, Daolu provided his contact details. This marked the beginning of Daolu's rescue mission.
Giving pregnant women a choice
After the message was posted online, Daolu started receiving calls for help every three to five days. There were all kinds of women seeking his help, from unmarried students to divorced women from various social classes. Though their circumstances varied, they all had one thing in common — they were all faced with the prospect of raising their baby alone. Some had marriages that were on the rocks, while others were led on by their boyfriends. According to Daolu, some women even mortgaged their homes to help their boyfriends pay off loan-shark debts, and when they became pregnant, the men disappeared.
Daolu never asked the women about their past private affairs and kept a certain distance from the women who came to him for help. He only knew that each of them had an unspeakable past: "The more you know, the more heartache."
As to the unborn child in the mother's womb, Daolu's thinking was very simple: "As long as there is a chance for the child to be born into this world, there is still hope."

Daolu simply tried to persuade these women with unwanted pregnancies that if they gave birth, he would help to provide financial support and bring up their children.
Initially, many women were doubtful of Daolu's intention. They could not believe that a man who is a stranger would cover all the expenses for travel, hospital delivery costs, child support, and so on. Moreover, these days, it is difficult to find someone who will help others for free.
But gradually, these women built up their trust in Daolu. Daolu told them that it was their choice whether to go for an abortion or not. However, as for him, he was more than willing to help them with their difficulties.
For those who chose to have the baby, they signed a paper agreeing that after birth, they would willingly hand over the baby to Daolu to raise until they reached the age of 18. Daolu would bear the living expenses for the child under his care, and if there was any accident or death, Daolu would not be held responsible. The mother could visit her child at any time, and she could take back the child at any time if she had the capability to raise him or her. The agreement was created to give these single mothers a way out at a time when they were in a most helpless state.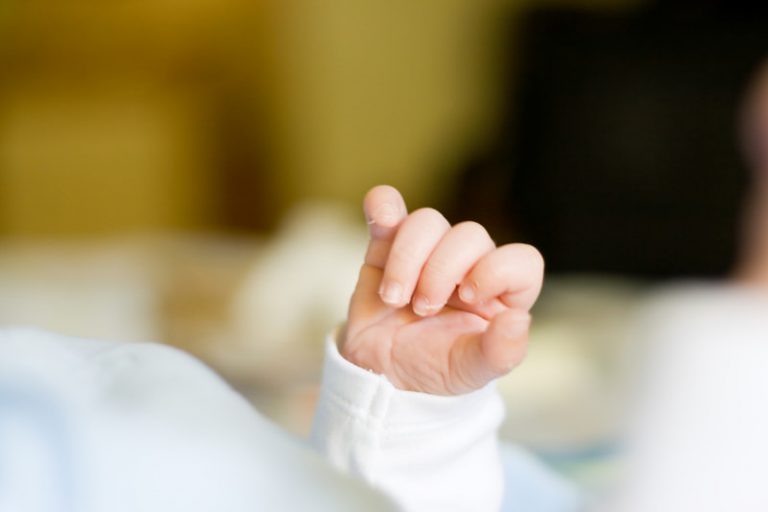 Unique management
In the beginning, Daolu introduced the women to a monastery in another province where there was a place dedicated to helping babies. However, the manpower and resources of the monastery were limited, and soon ran out. Daolu had no choice but to return to his hometown in Nantong and personally undertake this uphill mission.
Daolu came up with a plan. He decided to rent some cottages to accommodate these women. As a former CEO who had run his own business, he had his own set of management methods. Once the women arrived in Nantong, they were sent to the hospital for an exam to check the health of the fetus, and also to determine if there was any cross-infection of disease. After moving into the cottages, the women were required to abide by the "principle of coexistence" and were not allowed to cause trouble.
There were also privacy requirements, such as that any items purchased online could not be delivered directly to the place of residence and had to be delivered through the monastery. The location of the place of residence could not be revealed to the outside world, and photos of the pregnant women and children could not be disclosed.
These rules were not set without reason. Once, there was a woman shopping online who had a package delivered directly to her place of residence. The courier saw several pregnant women through the crack of the door and heard the cries of a newborn baby from inside the cottage. He left the residence and called the police, suspecting that there was a crime ring selling babies. The matter was later clarified, but since the location had been exposed, the women were relocated.
Daolu doesn't help all women and he sometimes has to weed out those who are unsuitable. One woman tried every means possible to locate somebody to demand a high alimony. Another woman was caught asking the volunteers if the child could be sold after it was born. Such women were sent away by him. Daolu said: "Don't encourage evil acts."
Translated by Chua BC