Hong Kong, the island drawing millions of tourists worldwide, has numerous things to see and do, for sure. However, its attractions are not limited to the delectable cuisine, swanky shopping malls, ancient temples, and glitzy theme parks. The tourists exploring Hong Kong are also enticed by its traditional crafts that are being passed from one generation to another.
If you visit Hong Kong, you should not miss out on tasting the typical Hong Kong-style tea or seeing kwan kwa, a traditional style of attire for brides. The intricacy of design and sheer craftsmanship in making these dresses will stun you. Making the perfect cup of tea with milk and tea leaves used in the right amount is not easy either! The bamboo handicrafts are also stunning and you can collect these items as souvenirs. The bespoke shoemaking craft is another gem in Hong Kong worth exploring. A lot of tourists in Hong Kong also buy embroidered silk slippers made by hand.
Subscribe to our Newsletter!
Receive selected content straight into your inbox.
For the skilled artisans practicing these traditional crafts of Hong Kong, mastering the art and passing on the skill to the next generation is a matter of pride and importance. While the younger generation learns from their seniors in the family, a lot of them are hesitant about following the same path as their parents. Alex Lee was born in a family that has been making the embroidered kwan kwa for ages. He said: "At the beginning, I didn't really like doing this. But mom and dad were getting older, and I didn't want them to work so hard. So I began helping them, and I've been doing it ever since."
The life of another artisan, Au Yeung Ping-chi is much like that of Alex Lee. He also inherited the store from his parents and had some early hesitation in taking up the same job as his father. Au Yeung has excelled at traditional craftsmanship and now he creates paper-and-bamboo structures used for festivals. Initially, he just wanted to help his father but with time he developed skill and interest in the craft. He makes the structures using materials like bamboo, paper, glue, and string. He gets a lot of orders these days and a lot of his customers are from religious organizations.
Artisans and craftsmen don't want Hong Kong's traditional crafts to die out
Brother Tong also has a similar story to share. It was over two decades back that he took over the outdoor food stall run by his parents. He mastered the art of making milk tea. He now prepares tasty sandwiches and noodles at amazing speed. He also began by aiding his parents. When asked about the future of his shop, he says: "I don't know how to describe why dai pai dongs are special… But it is important for them to continue to exist. They're just one of Hong Kong's special traits." The same emotion is shared by many contemporary artisans and craftsmen in Hong Kong. They do not want these age-old, popular crafts to vanish into thin air.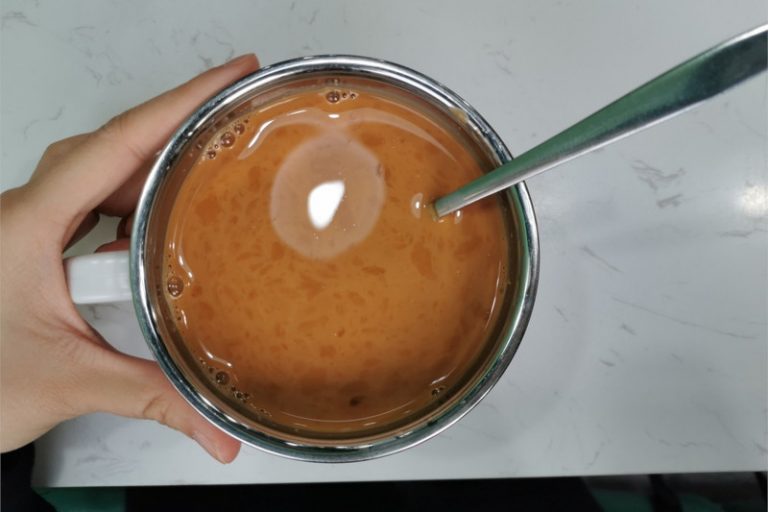 Sindart has been selling handmade Chinese embroidered slippers since 1958. Miru Wong is the granddaughter of the founder of the venture. She says: "Probably the only artisan of embroidered shoes left in Hong Kong, I always emphasize the importance of handcraft. I believe handcrafted, embroidered shoes are a harmonious combination and demonstration of traditional embroidery skills and shoe-making techniques. This craft should be preserved, especially as the quality and cultural value are incomparable."
The traditional craft artisans of Hong Kong like Au Yeung Ping-chi and Alex Lee are uncertain about the future prospects of their businesses. Machine-made alternatives to their crafts have flooded the market. Some of the modern generation get more enticed by the lure of designer brands than their artisan skills. However, there is no denying the continuing popularity of their products. Brother Tong's shop is marked by the long lines of customers as well. These crafts continue to be an integral part of the cultural fabric of Hong Kong. The demand for these crafts among the tourists continues to be strong as well.