There is a misconception that only kids need toys. On the contrary, grown-up people also need toys suiting their temperament. That explains why fidget toys are so much in demand. They are seen a lot in clinics of psychotherapists. However, they are also used profusely by people coping with stress or attention issues. Nowadays, it is possible to find fidget toys for adults online. They can be useful for working professionals and students in colleges or high schools as well.
What are fidget toys?
Fidget toys are small-sized objects that stressed and fidgety people find ideal. There are many variations. There are fidget spinners and one can find things like fidget cubes, rings, etc. These toys help agitated and anxious people find a vent to release their feelings. A number of studies have been conducted on the role played by such fidget toys to regulate emotions in people. While the shortage of scientific evidence on the role of fidget toys makes it hard to recommend them without reservations, anecdotal evidence shows they are good for stress-busting.
Subscribe to our Newsletter!
Receive selected content straight into your inbox.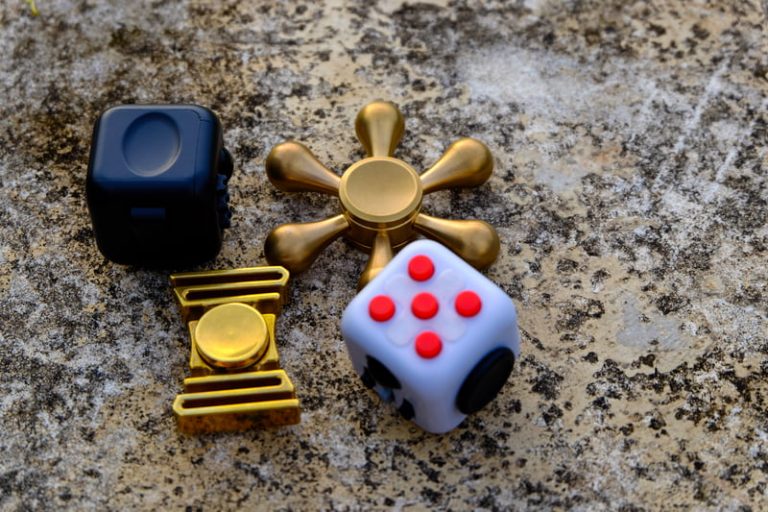 Who can gain from using fidget toys?
Psychologists are of the view that people coping with conditions like ADHD or obsessive-compulsive disorder gain a lot from using these toys. However, that does not mean these toys cannot be useful for others. Anybody can get stressed out in life nowadays and using fidget toys can be helpful for individuals from many age groups. For some people, using these toys offers a way to put their focus back on work or studies.
How to pick the right fidget toys?
The market is replete with fidget toys of varying shapes, colors, and materials. Picking the right one can be tough, more so for first time buyers.
Listed below are some handy tips for assessing fidget toys:
Durability
Fidget toys have to be ruggedly built. They are used when people feel tense or agitated. So build quality should not be delicate. They are not like showpieces.
Design and hue
The design and color of the fidget toys should be enticing.
Safety
People tend to grip the toys hard and even throw them on surfaces. There should not be any sharp edges. Buying small-sized fidget toys can be risky, especially if there are children at home.
Material
They are made with plastic, polymer, metal, etc.
Reviews
It makes sense to check out the reviews of such toys prior to buying.
User needs
Not all fidget toy users are the same. Some of them may prefer soft surfaces, while others may be fond of toys with bright hues. Heavy users will look for durable items.
Listed below are some of the popular fidget toys worth exploring:
MAYBO Sports Wiitin Fidget Spinner
This cute iridescent spinner may be loved more by ardent Harry Potter fans. It is suitable for users above 3 years old, though. The metal body makes it durable and owing to its small size, keeping it in your pocket is easy.
WTYCD The Original Fidget Retro
This one is made with rubberized plastic and looks much like a gamepad. It can be used in many ways. You can use it as a gamepad, a massage roller, grip textured section, spring-loaded slider, clickable switch, or gear roller.
ALEXTINA Stainless Steel Spinner Ring
This is a wearable fidget toy. The ring is made of quality hypoallergenic stainless steel. It looks quite cool and trendy.
Monkey Noodles
Not everyone likes a fidget toy that makes a lot of noise. For such people, Monkey Noodles are just right. They are near silent. The strings are made of non-toxic material and the hues are enticing.
AKSDTH Push and Pop Bubble Fidget Sensory Toy
Those requiring a handy fidget toy for hyperactive kids can try this one. Its bubble pop style will keep the kids happy. It is available in seven shades of color and is washable.