Succulent Vinegar Honey Chicken with vegetables is a weekend dish for those who enjoy cooking and creating an occasional meal for their family and friends. The sweet, sour, and salty flavors of this dish align with the traditional Chinese medicine (TCM) practice that a healthy diet is based on the balanced consumption of five flavors — sweet, sour, spicy, bitter, and salty — which play important roles in maintaining good health.
Subscribe to our Newsletter!
Receive selected content straight into your inbox.
Ingredients
2 skinless chicken breasts (place each breast flat on a chopping board and cut horizontally into 2-3 pieces)

1 red onion (halved then sliced)

5 asparagus (each cut into 4 sections)

1/2 red bell pepper cut into strips

1/3 cup (60 g) green peas

16 frozen sweet potato fries (4 oz or 100 g)

4 tbsp oil

1 cup all-purpose flour

1 egg beaten with a pinch of salt
Ingredients Sauce to marinate chicken
2 tbsp black vinegar

2 tbsp soy sauce

1 tbsp sesame oil

1 tbsp cooking wine

2 cloves of garlic chopped
Marinate chicken in the sauce and set aside for 20 minutes.
Ingredients sauce to cook
4 tbsp black vinegar

2 tbsp soy sauce

4 tbsp honey

1 tsp sesame oil

1 cup water

1 1/4 tsp salt

1 pinch pepper

1 tsp garlic powder
Ingredients Tapioca starch water
1 1/2 tsp tapioca starch

3 tbsp water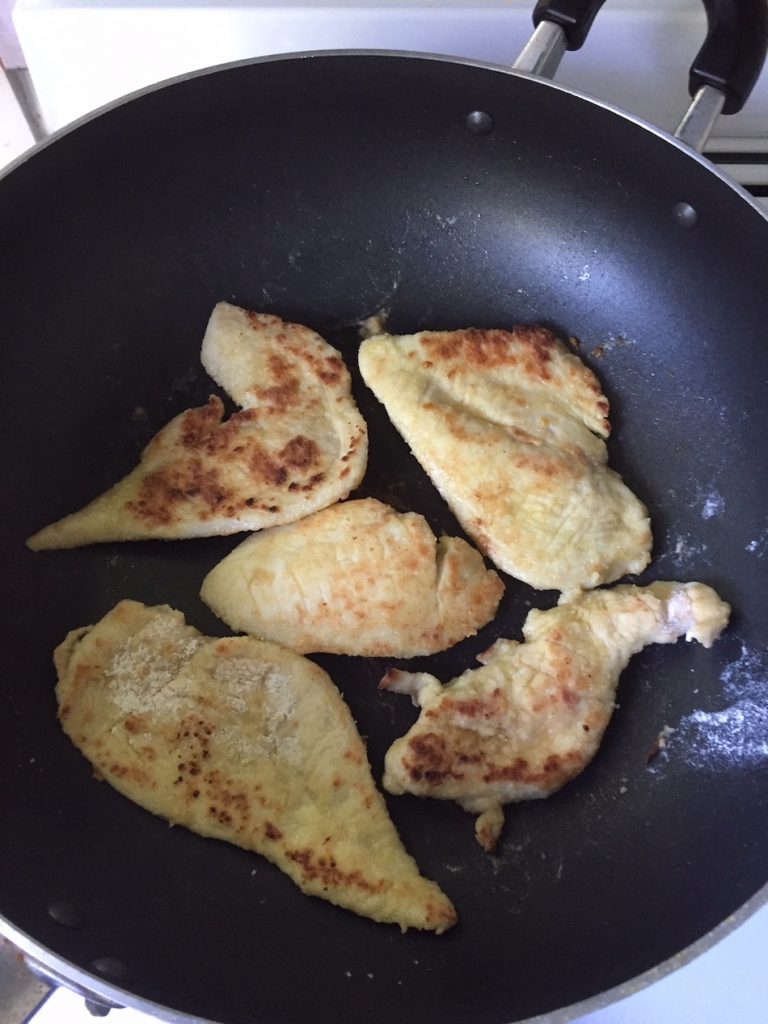 Directions
Coat chicken pieces with flour, dip into beaten egg, and coat with flour again.
Heat up 1 tbsp of oil in a wok (non-stick) until it is hot.
Add chicken pieces, reduce heat to medium, and cook for 4 minutes until browned. Repeat on the other side. (Cook chicken in batches if the wok is not big enough).
Remove the chicken pieces and place them onto a plate; cut into strips when it has cooled slightly.
Clean wok with hot water.
Heat 2 tbsp of oil in a wok until hot, add in the onion, and sauté until lightly browned.
Add in asparagus, bell pepper, peas, and sweet potato fries. Fry for 2 minutes.
Place chicken strips on top of the vegetables in the wok.
Pour in the sauce, cover with a lid and boil for 2 minutes.
Gently push wok ingredients to one side and add tapioca water to thicken the sauce. Mix
the contents together.
Serve with rice while still hot.