Who would have thought that the once unremarkable pearl meat would one day be sold at AU$200 per kilo? Now, when you're cracking into a pearl oyster, you're presented with two treasures: the shimmering splendidness of the pearl itself and the luxurious delicacy of the fleshy oyster muscle. 
Pearl farming was Australia's most valuable aquaculture industry from the 1980s to the 90s. In the following years, Australia carried on exporting tons and tons of the lustrous Pinctada maxima pearl shell to use for fashion button production.
Subscribe to our Newsletter!
Receive selected content straight into your inbox.
Afterward, the industry shifted its focus to making a profit out of the glamorous pearls themselves. At present, it's the "pearl meat," the adductor muscle of the oyster, that's taking the spotlight.
Recognizing the beauty of pearl meat
The small, white pearl meat offers an exquisite flavor similar to scallops and abalone, but not quite. Its sweet taste also comes with a slight hint of salt, making it delicious to eat even when raw. It doesn't take much work to make it tasty, as even a quick sear is enough to cook the delicacy to perfection. 
Because of its distinct flavor, it's in high demand across Australia's finest restaurants. The Bentley in Sydney offers a pearl meat, fennel, and cured apple starter dish. Meanwhile, you'll find pearl meat sauteed with spring onions and asparagus as an appetizer in the Flower Drum restaurant situated in Melbourne. (AtlasObscura).
Pearl meat is also highly regarded in other parts of the globe, such as Hong Kong and Japanese markets, with prices reaching up to AU$400 per kilogram of the dried commodity. Meanwhile, fresh pearl meat in Australia can cost around AU$100 to $200 or more, depending on where it is sourced. 
Culinary past
Despite the current fame and demand for the pearl oyster muscle, its roots started in humble beginnings, specifically in the small coastal town of Broome in North Western Australia.
Thousands of settlers used oyster pearls as a means of income, so much so that the Pearl Shell Fishery Regulation Act was established in 1875 to minimize danger and regulate the industry. Even then, the gleaming pearl was the star itself while the workers salvaged and dried the meat to sell for extra cash to take home.
However, pearl meat cuisine has been around for tens of thousands of years, thanks to Indigenous communities around the Dampier Peninsula. At this time, there was no concept of luxury or fine dining. The oysters were foraged as a source of food and cooked over a fire. 
Getting pearl meat on the table
From modest beginnings to the lap of luxury, pearl meat has taken a 180-degree turn regarding pricing and demand. So why is the cost of this ingredient enough to compete with wagyu and truffle prices? Well, these expensive rates are well-fitting for the much sought-after product since only a small quantity is harvested annually. 
Pearl meat is a by-product of pearl-producing oysters, meaning that to procure the muscle, the oyster must first produce a pearl. Although it may sound simple, it takes a lot of patience, especially since it can take 7 to 12 years for this to happen. Only when the shell is for disposal is the pearl meat extracted with a total estimate of 20 grams. (AtlasObscura).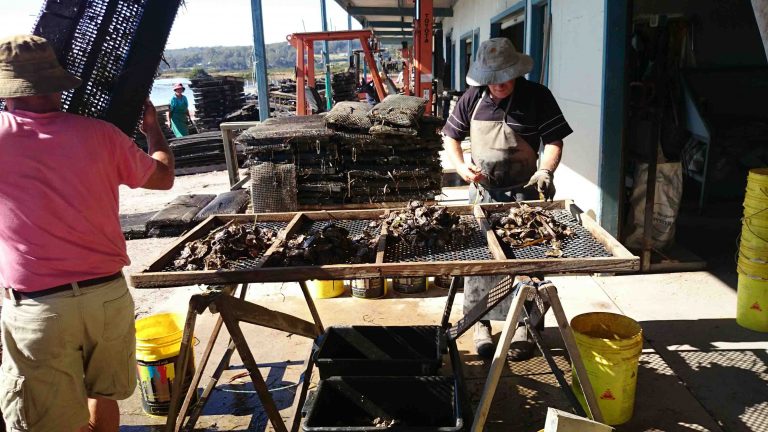 Marine biologist and pearl farmer James Brown runs a farm in Cygnet Bay and sells through his business called Pearls of Australia. "If a restaurant wanted to use it, they'd be very lucky to be able to get hold of it. People like that. It creates demand," explains the Australian Farmer of the Year awardee to AtlasObscura.
As a third-generation pearl farmer, Brown aims to pave the way for pearl meat to become a workable commercial concept, considering how versatile it is in terms of cooking. "It's a fun ingredient to work with. It can be flash-fried, braised, made into sashimi or ceviche," elaborates Cygnet Bay on-site chef and manager Rob Boorman to AtlasObscura.