Life and its daily challenges can quickly get the best of us. While nutrition and rest are essential for maintaining vitality, mental health is often underrated.
In this article, you will find out why maintaining mental health is essential and how you can excel at it.
Subscribe to our Newsletter!
Receive selected content straight into your inbox.
From financial to workplace worries, we all face difficulties managing our lives and trying to stay mentally healthy. More than half of workers in healthcare, banking, and non-profit organizations are on the verge of "burnout,"— and employers spend close to $300B each year on workplace-related stress issues.
The accomplishment of workplace safety
When the 18th century came to a close, the biggest concern on most people's minds was where to get a job.
Then, at the beginning of the 20th century, the big question for many industrial jobs was how long can you survive the job.
According to the earliest systematic survey of workplace fatalities in the United States which covered Allegheny County, Pennsylvania, from July 1906 through June 1907, 526 workers died in "work accidents" – 195 of these fatalities were steelworkers. In contrast, in 1997, 17 steelworker fatalities occurred across the entire U.S. 
One could say that workplace safety, alongside many technical and medical innovations, was the biggest accomplishment of the 20th century.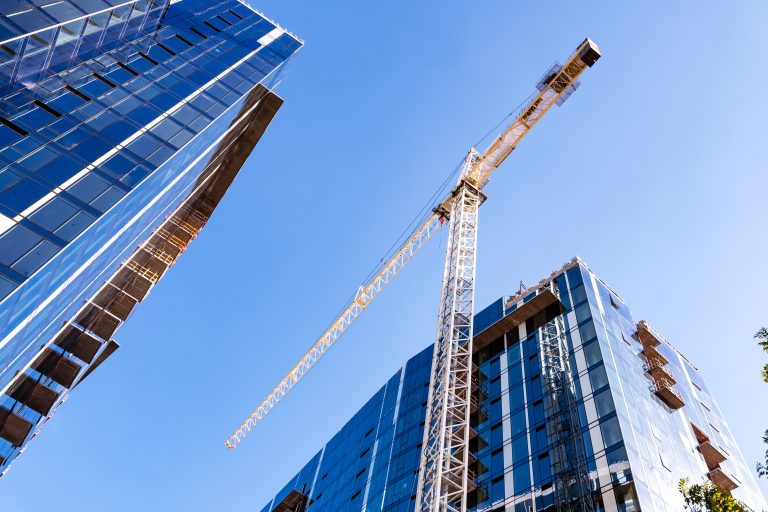 Then, during the mid-century, when the economy of many industrialized nations boomed, and industries required hands and able bodies, it seemed like the only question was, where do we find more employees?
However, a different question has arisen due to the change in workplace dynamics. How do we maintain mental health?
Is mental health even a thing?
The advancement of technology has made many industrial jobs less physically taxing. But the one thing that remains untouched by technological progress is human nature. The more complex our social relationships and workplace dynamics are, the more mental health challenges we face.
Today, people earn more money and have more opportunities and choices. Relationship dynamics have changed among families, as partners typically pursue a job and a career. A day in the life for many people looks like this:
Commute to work.
Compete with co-workers.
Consume news information and mobile media during lunch break.
Return home where they continue to consume more information, like movies and social media content.
Then people turn in for the night and use their smartphones for some time before they get tired enough to fall asleep.
"In life, it is essential to find balance."

Unknown
It's easy to forget your physical, mental, and emotional needs when you work long hours. It gets even more difficult when you are overworked and frustrated.
Work is essential but not more important than your mental health. There are many ways to manage your career, life, and time to live a healthy life.
The importance of good mental health
Everyone requires mental health. The health, happiness, and well-being of the mind are inseparable from that of the body. Therefore, mental health is essential to people's lives, leading to better general functioning and quality of life. 
You also have an essential role in experiences such as work productivity and performance, social interaction and relationships with others, and managing stress from everyday life.
Tips for better mental health
We are all wired to respond to stress and other negative emotions whenever we feel threatened. Unfortunately, when we get used to operating off of adrenaline, it's hard to find a new way of relaxing when stress becomes a constant. Fortunately, we've got some ideas to help you relax and re-energize your day.
Take a deep breath
Proper breathing under stress is complex. However, your breathing can help you relax and reset, especially when feeling overwhelmed. The following routine will help you to slow down your inhalation and exhalation so that you can shift into a parasympathetic state of calmness.
This exercise can reduce stress and heart rate by focusing on your breathing. You'll breathe in for a count of four, hold for a count of eight, then breathe out for twice as long. The longer exhalation relaxes your mind and helps you feel peaceful and calm.
Set aside negative thoughts
For most people, contemplation is a habitual behavior that happens despite trying to avoid it. As a result, it's common for people to focus on the problems and difficulties in their lives, even when they know that this does not help further progress toward resolution. 
Reaching your goals can be incredibly rewarding, but it doesn't happen overnight. It requires preparation, perseverance, and planning. Start by identifying what you want to accomplish in your life and career. Then, make a game plan focusing on the steps necessary to help you reach those goals.
Organize ahead of time
Being overly organized will help you to stay productive and reduce stress in your life. Start by creating a weekly plan for each week of the month so that you know exactly what to do for the entire month ahead. This is especially useful if you manage others at work or already have a full schedule of tasks that you must complete daily.
Be compassionate
Your body reacts to acts of kindness because they raise dopamine levels in your brain. This chemical makes people feel good, and it's nature's natural reward system for helping others. The more you support others through volunteer work, gifts, or contributions to your organization, the more rewards you receive.
Conclusion
Good mental health is an integral part of every person's life, and it is vital for the lives of your loved ones. It helps you to adapt to changes in your life, cope with adversity and promote productivity. It's a sign that your coping skills are up to the challenge of fighting off days when nothing goes right.
And with the right level of care, resilience doesn't only help you get through those tough times and provides a steady source of energy that propels you through ordinary ones.