The modern world loves the newest technologies, dancing crazes, and what's happening on social media (trends). So it's easy to see why so many people feel classical music is, in many ways, useless!
However, with more music being produced now than ever and many artists deriving inspiration from classical compositions, this ancient art form is far from extinct. On the contrary, classical music has evolved into a building block throughout the ages, laying the groundwork for performers of all genres today. Furthermore, many studies have demonstrated that music, mainly classical music, can have many effects on your life.
Subscribe to our Newsletter!
Receive selected content straight into your inbox.
Let's walk through a recent interview with Jaye Marsh (recording artist and principal flutist) from the Peterborough Symphony Orchestra.
Interview session
Jaye Marsh recently spoke with GigLinked about her experiences as a freelancer and recording artist amid a challenging period for musicians. She discussed her initial reluctance to the recording process, the creative hurdles that conservatory-trained performers may confront, and the new streaming paradigm that classical music recordings must meet.
She had a lot to say about her experiences as a "reluctant recording artist" and her resolve to learn how the music business works and share it with everyone.
Jaye Marsh is a classically trained musician living in Toronto. She was born in Halifax, Nova Scotia, but spent most of her childhood in Montreal. Jaye is a recording artist, the principal flute of the Peterborough Symphony Orchestra, and a freelance symphonic flutist. In addition, she is a graphic designer, event organizer, and art supplier who lives in a modest house in the city's east end with her husband and two boys.
Jaye's statement
Jaye's classical music journey is enticing to hear in this modern-day music era. For many, it may sound pretty normal. However, according to Jaye, it meant the world to her.
She said: "I began learning the flute at a young age, albeit not as young as violinists, who start as soon as they are born! I performed well with the flute, even though it was highly advised since I was eager! As a flutist, I'm not sure why I was taught this because the flute is challenging in so many ways."
"I recently released an album in November of last year. I'm working on premieres, videos, social media, public relations, and everything else classical musicians aren't taught to manage. It is a new universe to me."
Jaye's opinion of the modern-day classical musician 
Jaye said: "Maintaining your level of play as a freelancer while vying for gigs and negotiating the social aspects of networking while attempting to gain work may be difficult. In addition, because there aren't as many locations to perform in Canada as in the United States, the orchestral musician's livelihood consists of continually picking up engagements as opposed to the regular auditions that individuals have access to in the United States."
Jaye talked about the differences between orchestral life in Canada and the United States. Many Canadian musicians travel to the United States to seek a career in business, returning only when an audition is required, which is uncommon in the flute world. The following generations of musicians have experimented with new modes of expression and invention.
On the verge of quitting
"I was about to leave when I decided to give it one more attempt in the hopes of making the lists. The competition is fierce since there are so many individuals. Meanwhile, I have a guitar duo and would put together recitals with a range of folks, similar to a flute-and-friends type of event. I'd have a variety of individuals, such as dramatists, quintets, and someone playing solo piano, to add variation."
She also added: "In addition, I had various business-related day jobs, so my life was a bit of a patchwork quilt. Finally, those day jobs equipped me with many skills I am now applying to myself and my profession, which is an exciting development."
Jaye described her experience learning the marketing and promotion techniques already popular in the independent music community. She also investigated the various explanations for the differences in presenting oneself as a classical artist vs. a band. On the surface, she perceived a difference when hard work was put into a musician's art and an old-fashioned mentality regarding self-promotion being anathema to a classically educated musician.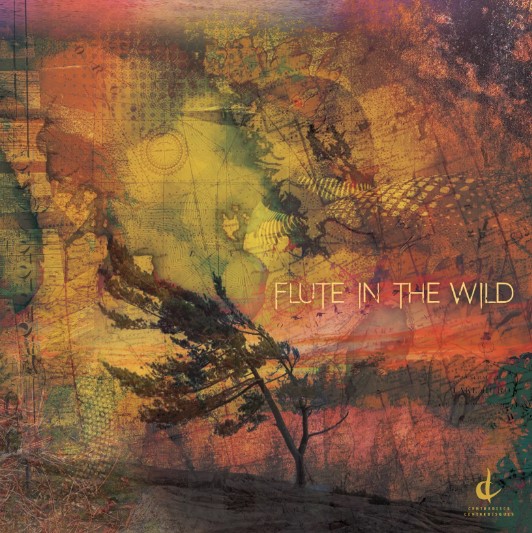 Classical music vs. Indie pop
"There is a lot of work in popular music before and after releasing a song by famous singers. However, unlike when classical musicians release a recording or a whole album, they perform promotional spots on social media, have a release party, and then go on to the next item. As a result, you could receive some reviews and, if lucky, some radio play.
"We don't have almost any playlists or any streams on Spotify, and it's because we're not using the tools as they are created. It is primarily owing to them being constructed for the pop world rather than the genre's particular listening requirements. Still, it is also due to our reluctance or lack of awareness to make this effort."
Interview conclusion
Jaye described her self-care routine, including repairing her hands and determining what difficulties could be lurking behind the attempts that made playing an instrument more difficult for her. She shares her work with her colleagues so that future artists can investigate these issues before they become a problem and harm their artistic self-esteem.