We hear it all the time. Life is short — choose happiness. The truth is, living a happier, more fulfilled life isn't an impossibility. It is just a matter of creating habits that help you get there. Improve your overall well-being and happiness by making little adjustments to your routine. Each positive habit can make a big difference in your happiness, and the long-term effects of good practices are usually worth the effort.
The significance of a healthy and happy life
Knowing that a healthy and happy life is one of the primary keys to success is essential. Positive thinking, action, and commitment to do good deeds will help you to be happy.
Subscribe to our Newsletter!
Receive selected content straight into your inbox.
Happiness is essential for a productive, healthy lifestyle and everyday life. It makes the world work better by providing the strength to get through what life throws your way rather than allowing it to drive you mad.
It is one of the most significant benefits of getting what you want. And the more you focus on things and experiences that make you happy, the more time and energy you'll have to enjoy living your life.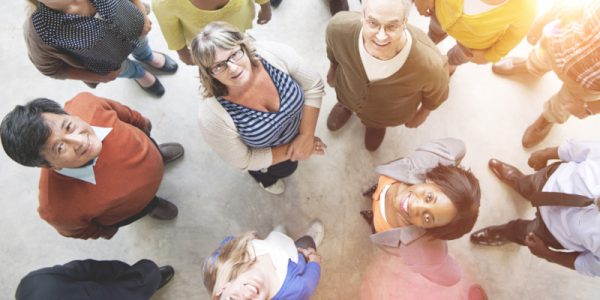 Positive habits
Positive habits matter. They allow you to get things done easier and faster, increase your confidence and happiness, make you feel great, build up your health, improve your work-life balance, and make you feel more respected and revered by others.
A consistently positive attitude can help you get the most out of your day and help lift you when life gets tough. By changing your behavior, you can make a difference in your life. By changing your habits, you can change your life.
When you're happy, your productivity is higher. That's because the flow state motivates you to focus more on the task at hand and increases focus during prolonged periods of concentration. In addition, working in such a state makes it easier to gain insight into what needs to be done and allows you to find solutions to problems more quickly.
Happiness is a critical element of good mental health — and an essential component of happiness is positive thinking. Your mind tremendously influences your feelings, even in the most stressful circumstances. So why not teach your brain to focus more on the positive aspects of life?
Key to success
If you seek success, happiness will be there, but the road you travel may not always be easy. In contrast to sadness, happiness is an emotion of joy and contentment from favorable circumstances. Therefore, maintaining positive feelings and attitudes that drive you forward is the key to success. 
Many successful people share similar traits, such as optimism and active mental engagement, even when facing challenging events and setbacks.
The following daily habits may help you achieve more happiness in your life. Make sure you are practicing these habits daily.
1. Treat yourself well
Honor yourself by making time for yourself. Remember that inner peace, health, and wellness come when you feed your body healthy food, connect with others, and exercise your mind and spirit.
2. Smile often
Smiling is a physical expression of the happiness and positivity in your heart. Smiling releases endorphins, a natural painkiller, and helps you feel good about yourself. Smiling also causes the brain to release dopamine, which makes you happier.
3. Eat healthy foods
What you eat and drink can affect your mental health. Being healthy marks the return of the optimist. A healthy body is a happy body, and healthy eating keeps you on track with your goals.
4. Connect with others
Invest your time and energy in the right people. When you invest yourself fully in a relationship, you'll feel happier, more energized, and less stressed. Enjoying your work can be even better if you surround yourself with like-minded people. Take the time to connect with others with similar interests who share a good attitude and want to enjoy life.
Positive habits are often overlooked as a way to achieve goals. Habits are good. Positive habits are powerful. Even small, specific actions can lead to immense happiness.