Insightfulness takes many forms. Many people are very insightful without even realizing it. Perhaps, you can learn something from their insightfulness.
Three stories about being insightful
1. At ease again
There is a story about an old blacksmith who made his living by selling iron pans, kitchen knives, and scissors, who was very insightful. Whenever people passed by, they would see him lying on a bamboo chair with a radio in his hand and a Yixing teapot beside him.
Subscribe to our Newsletter!
Receive selected content straight into your inbox.
One day, an antiquities merchant traveled by the blacksmith shop and saw the teapot. He immediately recognized its value. So he negotiated with the blacksmith for 100,000 yuan (US$14,400) to buy it. However, the blacksmith was shocked and refused because his grandfather had left the teapot to him.
After the merchant left, the old blacksmith lost sleep. First, he stared at the teapot because he had never dreamed that it was an antique. Then, he began to worry about whether the teapot might get lost.
A couple of days later, the merchant came again. This time the price was 200,000 yuan (US$28,800) in cash. When neighbors heard the news, they all went to the blacksmith's house and wanted to see what a 200,000 yuan teapot looked like. Unfortunately, because there were so many people, a child accidentally broke the teapot.
The child's parents were shocked and hurried to apologize, saying they couldn't afford such a valuable thing even if they went bankrupt. However, the insightful old man was not angry and said with a long sigh: "Forget it; I haven't been at ease since the day I knew this teapot was valuable. Now, I'm at ease again."
2. How many days to Heaven?
It was a cold weekend morning. My mother didn't make breakfast. Instead, I went to a restaurant and ordered five kimchi dumplings and a hot and sour soup. At this time, the crowd dissipated. I was the only customer left. The boss threw the dumplings into boiling water and chatted with a few female employees.
The boss said: "You must give me a vacation schedule." One employee responded: "Can we take consecutive days of vacation?"
The boss said: "Yes, but we need certain human resources to maintain the service level. Here is the deal. The farther a family lives, the longer the vacation. The girl who lives in Kaohsiung can have one day off on New Year's Eve," said the boss.
Another girl said she was from Taichung, while another lived in Taipei, and both asked the boss how many days they could have off. He replied by saying two and three.
"Boss, how many days to heaven?" A little girl about ten years old sitting in the corner asked with red eyes.
The group fell silent. Then, unable to answer the little girl who came here to work and study, the boss asked her why she asked that. "My father and mother were in an accident with a car when they were riding their bikes to work half a year ago. Grandma said they went to Heaven."
After listening to the little girl, the boss patted her shoulder. The insightful boss said: "The ticket to that place is too costly. You must study hard and save money to afford such a ticket in the future. This coming New Year, you can come here to make dumplings if you have nothing else to do. I will pay you ten days' salary for one day's work."
After hearing this, the little girl blinked her eyes and nodded.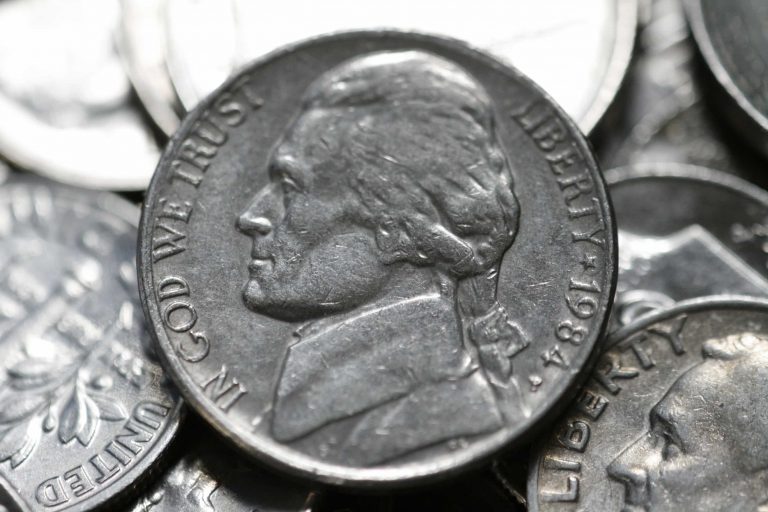 3. The clever boy
Young Woodrow Wilson acted silly when he was a child. Many people in the town liked to make fun of him. One day, one of his classmates held a dollar bill and five cents and asked Wilson which he would choose.
Wilson answered without thinking: "I want the 5 cents." His classmates laughed at him: "Ha-ha, he wants 5 cents instead of a dollar, what a dope!" They gave him the 5 cents and told other classmates of his reply.
Many people didn't believe that Wilson was so stupid, so they took money to prove it was true. The result was the same. Every time Wilson replied: "I want the 5 cents." His classmates gave him the 5 cents, but news of his reply to the question spread throughout the school. Someone asked him the same question daily, leaving him with 5 cents and a good laugh.
Finally, his teacher asked young Wilson: "Can't you tell the difference between a dollar and 5 cents?"
Wilson replied: "Of course, but I won't make five cents if I ask for a dollar!"
The teacher realized how insightful and clever the boy was. When he grew up, he became President of the United States.
Translated by Patty Zhang
Follow us on Twitter, Facebook, or Pinterest