Friendships can majorly impact your health and well-being, but it's not always easy to develop or maintain friendships. Understand the importance of social connection in your life and what you can do to build and nurture lasting friendships.
What are the benefits of friendship?
Friends can help you celebrate good times and provide support during bad times. Friends prevent isolation and loneliness and give you a chance to offer needed companionship. Friends can also:
Subscribe to our Newsletter!
Receive selected content straight into your inbox.
Increase your sense of belonging and purpose
Provide advice concerning a decision
Boost your happiness and reduce your stress
Improve your self-confidence and self-worth
Help you cope with a distressing situation
Encourage you to change or avoid unhealthy lifestyle habits
Friends also play a significant role in promoting your overall health. Adults with strong social connections have a reduced risk of many significant health problems, including depression, high blood pressure, and an unhealthy body mass index (BMI). In addition, studies have found that older adults with meaningful relationships and social support are likely to live longer than their peers with fewer connections.
4 traits that define a true friend
When forming deeper interactions and connections between individuals, they base these upon a person's character. Character is the source of trust and proof of a deep friendship. Irrespective of whom you are or what you do, character always plays a significant role. People with good character usually possess the following four traits.
1. Refrain from taking advantage of or exploiting others
People with good character value relationships. No matter who they are with, they will not take advantage of them. A true friend exists for others and gives them all as their natural self. They simply take it as a gift of kindness to someone who needs it more than themselves. You will not be exploited by such kind and genuine people. On the contrary, they are the most reassuring and trustworthy people to associate with.
2. Honest and humble
People of good character refrain from showing off; they are honest and humble. Even if these people are highly successful and wealthy, they are not arrogant. These individuals of good character don't look down on those who are inferior and don't flatter those who are superior to them. Such people are modest, sincere, and humble. They think about others and consider the dignity of others. Therefore, it is reassuring and encouraging to be in their presence.
3. Keep promises
People with good character value integrity and will not deceive people with lies or superficially treat them. They keep their word. Such people value honesty and integrity, and while working with them, everything is done in a clear, concise way that is free of any hidden agendas and confusion. Therefore, you can sincerely give them your complete trust.
4. Remember and repay kind acts
People with good character possess an ability to endure many hardships, pain, and suffering while maintaining a grateful heart. They always remember people who extend them a helping hand and offer them kindness. Such people know gratitude, have a conscience, remember and repay any favors proffered to them, and they won't betray others for the sake of money.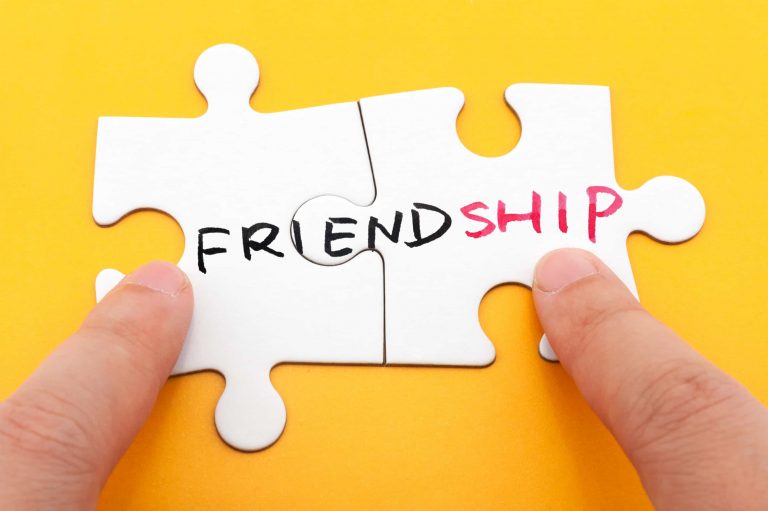 As you uncover gems (good friends) in your life's journey, keep them close to you. Treasure them and love them as you would yourself. Even if you do get hurt by others along the way, your good friends will be there to catch you when you fall. You'll never be alone in your problems.