One day in April, businessman Liao Jinzhang, 60, closed his business in the southern Chinese city of Dongguan after more than 20 years and became one of the "runners," returning to his native Taiwan.
The idea of joining the ranks of the "runners" crossed his mind last year when power restrictions and blackouts across China led to production cuts and shutdowns at some factories.
Subscribe to our Newsletter!
Receive selected content straight into your inbox.
"We never believed that there would be a shortage of electricity in China because the Li Peng family manages the power plants," he told the Voice of America in Taipei. "Last year the power shortage started. There would be no electricity three or four days a week. They can just stop it whenever they want. How do you think the factories can survive?"
The last straw for him was the lockdown of Shanghai in March. He felt that the government was hopeless.
"China is already in a recession, and knowing this, the officials still dare to block you from doing business!" he said. "There are so many ships in the Shanghai port, but no amount of goods can enter or leave. The whole economy of China was frozen in an instant."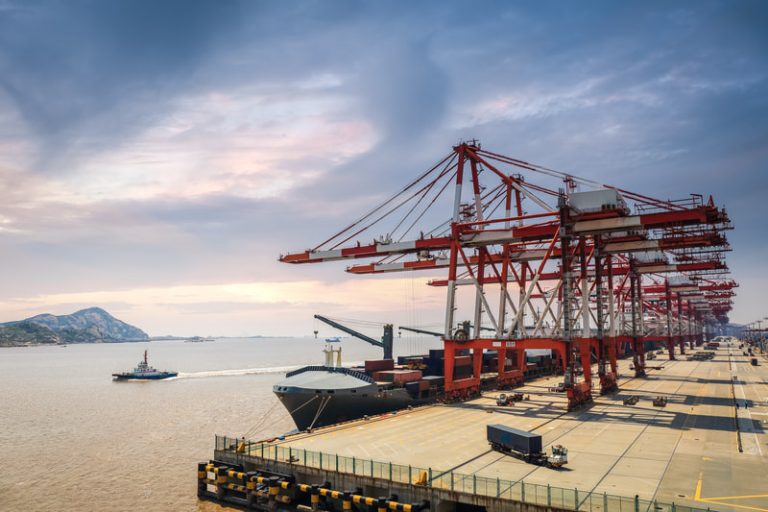 "But the Chinese Communist Party (CCP) doesn't care. Xi Jinping wants to maintain stability because he wants to ascend to the throne, securing his position and power for life," he continued.
Flirt with death or wait to die
The Taiwanese businessman originally came to China in 1995, not to "join the Communist Party," in his words, but to "go with the flow" as a matter of necessity.
In the 1980s, China, which had just emerged from 10 years of the Cultural Revolution, opened its doors to foreign investment, and in 1987, then-President Chiang Ching-kuo of Taiwan announced the lifting of foreign exchange controls and allowed enterprises to invest abroad. As a result, Taiwanese businessmen headed to the mainland in droves.
According to Liao Jinzhang: "At that time in Taiwan, I could afford to hire one worker, while in China I could afford to hire 50 workers. My competitors all went to China to set up factories. I had to go because otherwise, their prices would be a lot cheaper than mine. So at that time, everyone had a popular saying: Go to China and flirt with death, or stay in Taiwan and wait to die."
Liao Jinzhang set up factories in mainland China and produced leather shoes, soccer balls, and chemicals. At that time, he said, China was so poor that all the raw materials were purchased in Taiwan. To set up a factory in China, even a screw had to be shipped from Taiwan.
He remembers the early Chinese government's particularly favorable policies for Taiwanese businessmen.
"I speak in good conscience that Taiwanese businessmen were a very special social class at that time," he said. "The CCP didn't even dare to touch us or mess with us."
By the end of 2020, there were at least 1 million Taiwanese living permanently in mainland China, the vast majority of whom were doing business. At one point, Dongguan's Taiwan Business Investment Association had more than 3,000 member companies, making it the world's largest Taiwanese business association.
No future for businesses in China
In recent years, however, things have been changing, with a new trend of Taiwanese businesses returning home to Taiwan or moving to Southeast Asia to set up alternative production bases. The zero-COVID policy of the Chinese authorities has served to accelerate this process.
In April 2020, Taiwan's Premier Su Tseng-Chang said that the share of foreign investment in China plummeted from 84 percent in 2010 to 33 percent in 2020.
Over the past five or six years, Liao Jinzhang's business has become increasingly difficult, with the wholesale price of products falling from US$3 a box in the early years to US$0.85 this year. The wave of power outages and city closures has made matters worse.
"No one dares to place an order with a company in China," he told Voice of America. "Because when I place an order in China, first, I have the risk of the industry; second, I have the risk of the Chinese Communist Party system; and third, there is the risk of fools. Xi Jinping closes the city today and gives you a power outage tomorrow. How can you know what this 'big fool' is thinking and what he is going to do from day to day?"
In mid-July, China's National Bureau of Statistics announced that the country's economy grew 0.4 percent in the second quarter compared with the same period a year earlier, a new low since the beginning of the epidemic and the first contraction in 28 years.
"I don't even believe in 0.4 percent anymore, I think it's at least 20 or 30 percent negative growth," said Liao Jinzhang, who is more pessimistic. "The whole industry is depressed to the point that I don't think it's possible for it to rally again. How can you put it together after being so badly trampled?"
"Prospects? I'm telling you, the prospect is a collapse. They're not talking about a hard landing, a soft landing. It's not a landing at all, it's a crash," he added.
Today, less than 20 percent of Liao Jinzhang's fellow Taiwanese business owner friends remain in the mainland. In comparison, he is considered to have become a "runner" rather late.
99.9 percent of the Communist Party's words are lies
When asked whether he regretted the decision to go to the mainland to do business, Liao Jinzhang immediately expressed three regrets in a row.
"The biggest loss is that I lost my youth and the little money I brought with me when I went to start a factory," he said.
But he also learned something from the experience: "I got to know the Communist Party, and I know how much such a system hurts the people."
During his last years on the mainland, he began sharing information on the Internet outside the Great Firewall in a number of WeChat groups.
"99.9 percent of the Communist Party's words are lies, and how do you combat lies? Just give people the truth. The Communist Party is very afraid of this kind of stuff," he said.
He was blocked many times and a state security agent also told him: "I know in Taiwan you can openly scold the president, but this is not how we do it here, so please cooperate with me."
Liao Jinzhang could not tell what made him so brave at that time — perhaps it was his nature. According to him, he is "a passionate old man."
"When I saw the Communist Party bullying the people and oppressing them like this, I just couldn't stand it," he said. "Why do you deceive and bully people like this when what you are saying and doing are clearly wrong?"
When he was in China, he saw that everyone wanted to make money and that everyone was insecure. It is because there is no social security. Even if you are rich, you can't afford to get sick.
"This deep sadness of the people in a totalitarian country, people in democratic countries really don't understand," he said.
After returning to Taiwan, Liao Jinzhang took to Twitter and YouTube, hoping to share his political ideas with more people, and has attracted some criticism and even threats as a result, but he is not afraid.
"We know the Communist Party does this kind of thing and may try every means possible to silence dissenting voices," he said. "But I don't think I was ever afraid of you in China, so why would I be afraid of you in Taiwan?!"
As the situation between China and Taiwan continues to heat up, the Taiwanese businessman told the Voice of America that he feels it's time to do something as an individual living in these troubled times.
"This life is almost over for me, it's time to do something meaningful."
Translated by Eva