Wang Shu-Zhen was an extraordinary woman and mother. She was born into a scholarly family in China in 1897, married a wealthy businessman when she was 19 years old, became a widow at 52, and singlehandedly raised 13 children, all of whom hold doctoral degrees.
Resolution in the face of tragedy
In 1948, when the Chinese communists were about to seize Mainland China, she and her family fled to Taiwan. Her husband, Li Haomin, died in an accident while on business the following year. As a result, she and her eight girls and five boys suddenly found themselves impoverished. Yet, despite this tragic turn of events, she refused to give up.
Subscribe to our Newsletter!
Receive selected content straight into your inbox.
She did her best to support her children and insisted on sending them to school. She was so poor that her children had to share one desk, bed, and set of clothes. Wang often told her children:
"Treat people with kindness, concentrate on doing one thing at a time, talk less, and work more."
She worked as a nanny or housemaid to make ends meet while her children did odd jobs. Although she didn't know if she'd have enough food to feed her family the next day, she wouldn't hesitate to share her rice with her neighbors. She often said:
"Life is hard, be strong and be kind!"
Emphasizing the importance of education
When her son, Li Changyu, graduated from the police academy, she said: "Having a master's degree is not good enough; you need to have a doctoral degree." She wanted her children to become outstanding individuals, not just "grownups."
Education was important to Wang Shu-Zhen, but so was her cultural heritage; therefore, she required her children to speak a specific dialect at home, reminding them of their Chinese roots.
She moved to the U.S. in 1959 when she was 62. She taught herself English and passed the language exam, allowing her to become a permanent U.S. resident.
A lasting legacy
Three of her children received the "Ten Outstanding Young Americans" award for their contributions to society. Even the President of the United States, George Bush, praised her as a "great mother" on Mother's Day.
On March 6, 2003, Wang Shu-Zhen died in New York City at the age of 106. Her funeral was attended by thousands of people, including many police officers.
The funeral home director commented:
"I've been in the funeral home business for three generations, but I've never seen such a big funeral as this!"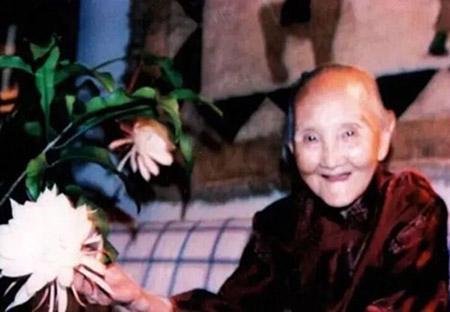 Although Wang Shu-Zhen is not with us today, her kindness, tenacity, and selfless spirit will remain in our hearts forever.
Translated by Yi Ming