Standing in solidarity with those affected by the war in Ukraine, Canadian-Ukrainian and founding conductor Keri-Lynn Wilson, in collaboration with the Metropolitan Opera and the Polish National Opera, has gathered together 75 talented musicians. They form the Ukrainian Freedom Orchestra.
The all-Ukrainian ensemble is composed of notable musicians from Ukrainian cities such as Kyiv, Lviv, Odesa, and Kharkiv, as well as recent refugees and Ukrainian members of European orchestras.
Subscribe to our Newsletter!
Receive selected content straight into your inbox.
In their musical mission to raise funds and spirits, the orchestra went on a summer 2022 tour to 12 cities across Europe and the United States.
"This tour is an expression of love for their homeland and to honor those who have died and have suffered so much," Wilson says in a Metropolitan Opera release. Tour proceeds are directed to aid Ukrainian war victims.
During a PBS interview, tour manager Aleksandra Kula explains that it took four months to bring all the musicians together.
After all, this was different from your regular orchestra. Forming the ensemble meant calling individual musicians together all while many of them were already out of the country and had relocated to parts of Europe because of the war.
Musicians uniting for their country
Ukrainian Freedom Orchestra violinist Kateryna Suprun is just one of the many musical artists with first-hand war experience. Suprun tells The Washington Post that she and her 2-year-old daughter were asleep when Russian missiles rained on downtown Kyiv. The 31-year-old musician took her daughter and two cats and fled to the Polish border.
Meanwhile, it's thanks to the Ukrainian Freedom Orchestra that a husband and wife are reunited, as reported by The New York Times. Violinist Anna Vikhrova lives together with her cellist husband Yevgen Dovbysh and their 8-year-old daughter in the city of Odesa.
When the war began, the two were forced apart as Vikhrova sought refuge in the Czech Republic with her mother and daughter while Dovbysh, being of military age, stayed behind to defend his country.
When the orchestra was assembled, Dovbysh received special permission to join the group, which was also his ticket to see his wife again. Although Dovbysh was no longer in Ukraine, he was still fighting for his country, only in another way. "I don't have a gun, but I have my cello."
Likewise, other members of the orchestra expressed their heartfelt motivation for joining the tour in a series of short videos posted on the Met's website.
Lysets-born clarinetist Oleg Moroz dedicates their concert tour to all who defend Ukraine and its sovereignty, as well as all those who support the country. "I am for peace in all the world. I believe that music will help us, too. Slava Ukraini," he adds.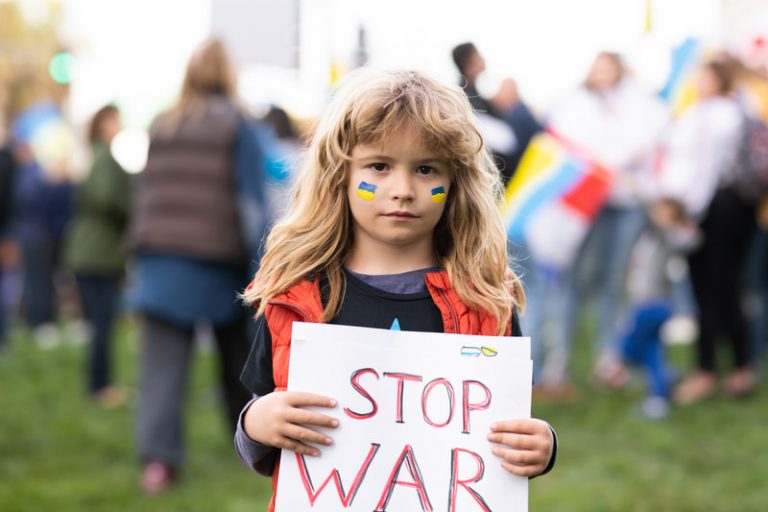 For flutist Inna Vorobets, the main task of the Ukrainian Freedom Orchestra is to showcase the brilliant Ukrainian cultural heritage, emphasizing that it needs to be seen and heard.
Meanwhile, violist Roksolana Dubova wishes the whole world to hear through their music their wish to live in their beautiful and free country, Ukraine.
The musicians of the Ukraine Freedom Orchestra represent their homeland and the Ukrainian people, their message reaching the hearts of people through their music.
Ukrainian Freedom Orchestra tour dates and program
Keri-Lynn Wilson, who has led several prestigious orchestras, such as the Los Angeles Philharmonic, leads the Ukrainian Freedom Orchestra as the conductor. The program includes a performance of Ukrainian composer Valentin Silvestrov's Seventh Symphony; and Chopin's Piano Concerto No. 2, together with piano genius Anna Fedorova.
The orchestra also performs Dvořák: Symphony No. 9 "From the New World." Ukrainian leading soprano figure Liudmyla Monastyrska also delivers a piece from Beethoven's Fidelio. The song, titled "Abscheulicher! Wo eilst du hin?" sings of peace in the face of violence and cruelty.
The Ukrainian Freedom Orchestra's first tour destination was the Teatr Wielki-Polish National Opera located in Warsaw, the capital of Poland. Their tour ended at the Kennedy Center in Washington, D.C. on August 20, 2022.