Since the pandemic restrictions in China were lifted, many people have been lining up daily to apply for visas and interviews.
The U.S. Consulate Generals in Shanghai and Guangzhou are bustling places, with large numbers of Chinese eager to apply for U.S. visas since the lifting of restrictions in some Chinese cities last June.
Subscribe to our Newsletter!
Receive selected content straight into your inbox.
The Beijing government has implemented a strict zero-COVID policy for almost three years since the start of the coronavirus pandemic in China in late 2019, causing numerous humanitarian issues.
Residents struggle with depression, desperation, restrictions on their lives during lockdowns, joblessness, and speech censorship. Due to government oppression, some private business owners seek refuge for their wealth and families.
This has led to a mass exodus from mainland China, with the Internet term "run xue" (escape from China) becoming increasingly popular.
People from all walks of life, including the wealthy, the educated, and the working class, are trying to leave the country, even inquiring with immigration agents about ways to smuggle themselves abroad. In addition, some Communist Party officials are also escaping overseas to join the anti-communist movement due to the challenging political climate.
Please watch this video from China Observer concerning China's mass exodus.
Mr. Hong, who runs travel agencies and immigration consulting in Beijing and Shanghai and calls himself a "ferryman," discussed the increasing number of "Runs" from China in an interview with the Central News Agency.
He said that the "Run" wave in China consists of three significant waves: one in early June 2022 after Shanghai lifted its 2-month lockdown, another in late October after CCP's 20th Central Committee's first plenary session, and the third in late December after the end of centralized quarantine in China.
He noted that the two-month shutdown of Shanghai disillusioned its residents, who tend to have a more open perspective. Facing no means to challenge the authorities, they sought refuge by thinking: "If I can't beat you, I'll hide from you." Upon lifting Shanghai's lockdown in June 2022, Shanghainese made up most immigration inquiries and applications, with a record high of 300 searches daily compared to the usual ten or so.
Following the end of the CCP's 20th National Congress, immigration inquiries significantly increased. According to Hong, while Xi Jinping's continued term was expected, appointing the other six Standing Committee members who were his followers was unexpected and disheartening to many middle-class intellectuals.
This resulted in a sharp rise in consultation and application inquiries, reaching a record high of over 800 in a single day nationwide.
Mr. Hong reported that after lifting epidemic controls in December 2022, some Chinese expected normal immigration to resume, leading to increased inquiries. Instead, the lifting of the quarantine on January 8 prompted a surge in immigration inquiries, with nearly 100 received daily.
The term "run" has become popular on the Chinese Internet recently. Before the pandemic, discussions centered on a minority feeling that the social environment was deteriorating and their desire to escape. The "flight" phenomenon after the Shanghai COVID-19 outbreak and the lifting of lockdowns have revived interest in the term, especially among young people in China.
The Chinese website Zhihu says "run" is a term for emigrating overseas. The discussions and analysis surrounding "run" are jokingly called "runology" by Chinese Internet users.
Online forums dedicated to discussing "Run" have been created, attracting thousands of participants. "Huarun Wanjia" (millions of Chinese people running) is a playful expression used by Internet users to describe Chinese people who have emigrated to various countries.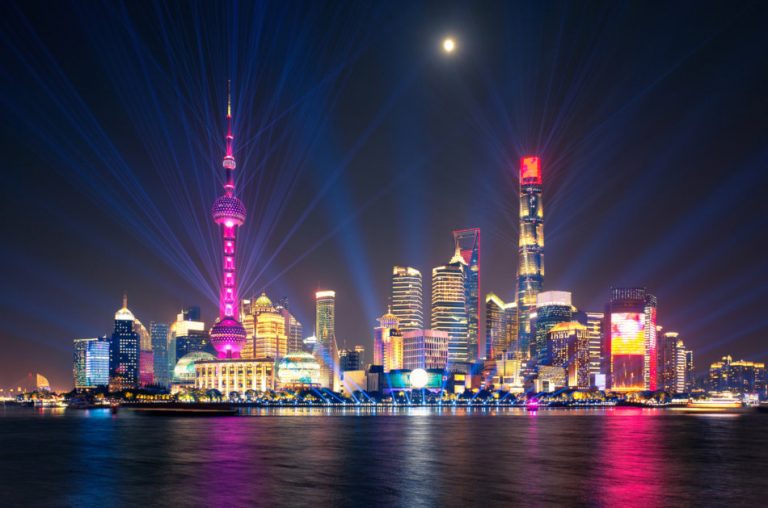 Tencent reported that in April 2022, searches involving "immigration" on WeChat and Baidu platforms skyrocketed. In addition, during the first week of April, searches for "conditions for moving to Canada" surged to their peak, up by a whopping 2,846 percent.
In particular, after the official announcement on April 3 that "we will strictly adhere to the zero-COVID policy," the overall search index for immigration rose 440 percent that day. The related videos also surged by 1,455 percent.
Baidu data indicates that Shanghai, Jiangsu, Guangdong, and Beijing are the top Chinese regions with high search volumes for immigration. In addition, Shanghai people's search volume for "immigration" topped the list for the past two months.
Australia, the United States, and Canada are the most searched countries by Chinese users. However, after the news of the "immigration search wave" came to light, major platforms no longer provided indexes and search trends for this keyword.
China's wealthy and privileged class has traditionally been the driving force behind immigration. However, recent policy shifts toward state control and crackdowns on private enterprise have led to increasing numbers of business elites looking to emigrate. According to The New York Times, Singapore is a popular destination among these individuals.
Immigration in China shifted in 2022
The end of 2022 saw a shift in Chinese immigration, with middle-class and intellectuals leading the way, along with some working-class, instead of just wealthy or high-ranking officials' relatives.
Ms. Lin from China, who runs an immigration business in Canada, said in an interview with the Central News Agency that Chinese demand for immigration to the U.S. and Canada in 2022 has shifted from the top of the Chinese social hierarchy to the more numerous middle class.
Ms. Lin's company now prioritizes assisting middle-class Chinese immigrating to the U.S. and Canada. In contrast, before, they mainly helped wealthy Chinese and their families transfer money from China to North America. However, despite the shift, middle-class immigrants still need to move their assets for immigration.
Mr. Hong lamented that in the past six months, he has actually received more inquiries from regular Chinese people about immigration, and some have even directly asked him about "ways to smuggle people across the border."
Studies show that aside from traditional destinations like the U.S., Canada, Europe, and Japan, Southeast Asia is now a rising destination or transit point for Chinese people in 2022. Thailand is the most favored destination, and Chiang Mai is a common starting point for those who want to "run" away.
The main reasons for this trend are the cheap airfare and lower scrutiny by airport border officers compared to direct travel to the U.S., Canada, Europe, and Japan.
Mr. Hong stated that his company had refined a customized immigration model over the past six months. For instance, those with average financial means would first move to Thailand before making further plans; those with professional skills would apply for professional and technical visas in Europe and the U.S.; and those with abundant resources would apply for investment visas while also seeking legal and alternative methods to transfer funds.
According to his observation, this new wave of Chinese immigrants is not just from the middle class. Still, it is also driven by a desire to pursue ideals such as an open society, equal opportunities, and dignity rather than solely seeking financial gains overseas. In this regard, not to mention the U.S., Canada, Europe, Japan, Korea, and even Thailand are more favored than China.
After successfully helping his clients move overseas, Hong still keeps in touch with some of them. He noted that those who have successfully migrated always express gratitude toward him.
Hong says that life abroad may be unfamiliar and daunting. Still, at least his clients no longer have to worry about city closures, quarantine officials, police officers coming to the door, being blamed for leaving comments on the Internet, or even having their accounts censored. As long as he can fulfill his client's needs, he feels he has been a proper "ferryman."
In addition to frequent policy changes, the mainland's political environment leaves many people feeling stifled.
In 2020, Li Chuanliang, former Deputy Mayor of Jixi, Heilongjiang, successfully escaped to L.A. and renounced his membership in the Communist Party of China. Li states that on February 14, 2020, his former subordinate, Kong Lingbao, secretary of Jixi Hengshan District, was exposed and removed from his position for commenting on the government's handling of the COVID-19 pandemic.
That same day, Kong was arrested, and his home and office were searched. Fearing his comments and views would also lead to trouble, Li fled to L.A. with the aid of overseas pro-democracy activists.
Li Chuanliang believes that anyone with a conscience, whether a high-ranking official, entrepreneur, or intellectual, would be under tremendous mental pressure in China. This is because, in addition to facing various repressive policies of the Chinese communist regime, they also have to worry about their safety.
He said: "Being a communist official is now a high-risk, dangerous profession." However, after leaving China, he spoke out boldly, as he believed the only way to safeguard his loved ones was to take a stand and inspire others to do the same.
On September 5, 2022, amid the "White Terror" in Chengdu, Yu Chi, a cousin of the famous writer Yu Jie and a senior engineer of the Southwest China Construction Design Institute, successfully escaped to the United States with his family.
Yu Chi witnessed the tragic communist crackdown in Tibet. Although he was not present at the June 4 massacre, as a photography enthusiast, he used his camera to capture numerous scenes of the CCP's military and police suppression and arrest of peaceful protesters.
Concerned for his safety, he did not dare to publicly express his support for Tibetans and opposition to the CCP but used his lens to document the truth of history, which was at risk of being distorted and rewritten by the CCP.
On January 13, 2023, a photography exhibition was held at the Washington, D.C. office of the Central Tibetan Administration showcasing the works of Yu Chi, who had recently fled to the United States. The exhibition included photographs captured by Yu Chi depicting the Chinese government's suppression and arrest of peaceful protesters in Lhasa.
According to Yu, the Chinese government's tyranny in China is all-encompassing, so he decided to "run" with his family to the U.S. "We found the tyranny of the communist regime unbearable, and the control of our freedom of expression has reached an extreme level. We don't want our children to continue to endure this kind of slave-like education."