Everyone wants a good and successful life, and you can find plenty of information about how to do this. All of us are part of a family, and when you think about extending your family with marriage or children, your thoughts and focus are about the unconditional love and care you will have for your family.
Most of us do not think about establishing a business. Instead, your hope that your relationship with your family will be content and long-lasting while enjoying a prosperous life.
Subscribe to our Newsletter!
Receive selected content straight into your inbox.
4 features that can help you better understand your family and achieve what you hope for
1. Filial piety
There is a saying: "Filial piety is the first of all good things, and all evil is the source of obscenity."
This shows that filial piety is an integral part of traditional Chinese culture, and it is also a conventional virtue that the Chinese nation shows respect for. Filial piety works like the operation of Heaven. It is eternal and unchanging, much like the land that follows the path of Heaven that nurtures all things. So this behavior is good to observe and learn from.
Families flourish and last forever when brothers and sisters are respectful and filial toward each other. Families are harmonious when being respectful toward their parents and elders. Mothers-in-law and daughters-in-law get along well when being respectful, considerate, and kind to each other.
Children learn from their parents what is excellent and terrible; they intuitively know how to have filial piety toward their parents and respect all elders. Therefore, children's filial piety is one of the critical factors for happiness and prosperity in the family.
Caring for parents and elders and respecting elders has always been part of the Chinese traditional culture. Following this tradition of filial piety enables virtue for the person watching, and the whole family may benefit in years to come.
Neighbors like to get to know each other and help each other out if they need assistance. Moreover, good neighbors sometimes show filial piety toward one another, making life pleasant and joyful.
2. Brothers and sisters get along well
The saying goes: "When brothers are united, their interests are broken."
This means that as long as brothers are of one mind, they can exert great power. A family of brothers and sisters will naturally get twice the result with half the effort if they all work together in the same place, and even the most significant difficulties will be solved.
When brothers and sisters live harmoniously, their families can endure and thrive joyously. Cooperating in a family business, helping each other, sharing home duties, and encouraging one another all create harmonious lifestyles.
But if a family's heart is not united, all day long, they are competing with each other, putting too much emphasis on their interests, and not taking harmony as a priority. As a result, even the most affluent families will be broken.
3. A harmonious relationship between husband and wife
A husband and wife are the most critical basic members of the family; many of the other relationships are based around the relationship between a husband and wife.
Home is a happy harbor where we can be sad in comfort and shelter from the wind and rain. The relationship between husband and wife plays a critical role in a family. The more a husband and wife trust and rely on each other, the more intimate the relationship between the couple.
Elderly parents need to rely on their adult children for respect and support. Married couples and their children must depend on their elderly grandparents for wisdom. If the relationship between the two teams is not harmonious, the family will be in a state of disharmony for both spouses, for the children, and for the elderly are not good.
However, many couples nowadays can only share hardships but not blessings; how can such a family thrive? Therefore, the days will improve when the husband and wife are in harmony, and the family communicates well and works together positively.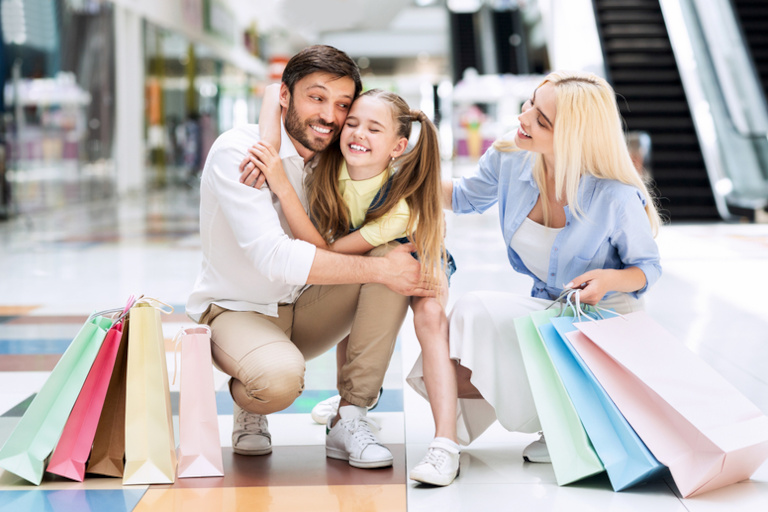 4. Developing good habits
A person with good habits and intentions is usually rewarded with joy, longevity, and prosperity. So what are good habits? For example: studying hard, hardworking, showing initiative, being considerate, being thrifty, being a good person, helping someone, and being responsible.
In addition to developing good habits, you must avoid bad habits, such as not being addicted to things like gambling and drugs. Once people are infected with these bad habits, the family fortune will soon be lost and it will be ruined.
"I believe that as long as a family does or makes an effort to make the above four points, each family will benefit and prosper."
These four items can help any family or individual become prosperous and live a good lifestyle.
Translated by Eva