The decline in "real" disposable incomes (i.e., those adjusted for inflation and after taxes and benefits) that the UK has seen since late 2021 is referred to as the "cost of living crisis." It is mainly brought on by rising inflation, which is outpacing pay and benefit increases and has been made worse by recent tax rises.
Early in February 2022, the UK administration unveiled several initiatives to address the crisis's hot spot — the elevated cost of electricity. During the spring address last year, then chancellor of the Exchequer Rishi Sunak unveiled a few more broad-based ideas to aid strained household finances.
Subscribe to our Newsletter!
Receive selected content straight into your inbox.
Sunak offered a considerably more comprehensive plan of energy bill assistance for households in late May 2022. After considering these policies, lower-income people will be primarily sheltered from the increase in inflation. However, for many other households, inflation is still anticipated to rise this year more swiftly than post-tax and benefit wages.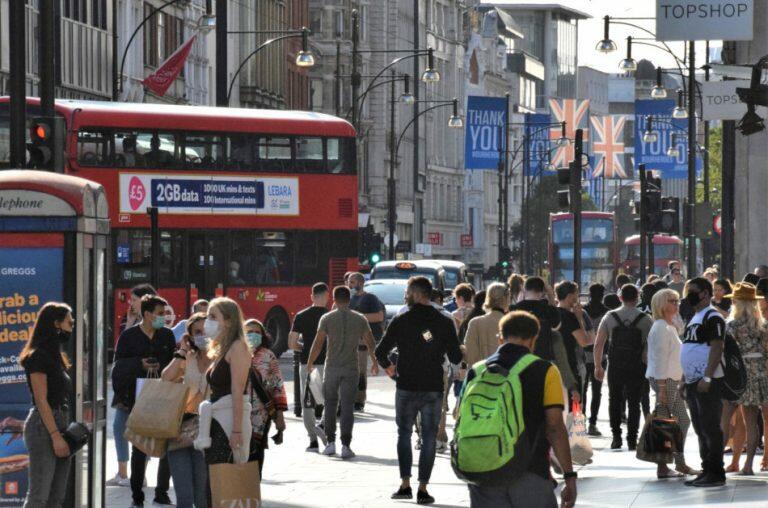 How much inflation is there?
The average change in the price of typical goods and services purchased by UK households over 12 months is used to calculate inflation. This is measured by the Consumer Price Index (CPI), based on a sample of 180,000 prices for 700 popular consumer products and services developed by the Office for National Statistics.
The CPI rose a stunning 10.1 percent in the 12 months leading up to July 2022. Therefore, the Bank of England modified interest rates to maintain the CPI rate of inflation at 2 percent plus or minus 1 percent (i.e., between 1 and 3 percent).
Housing costs are not included in the CPI, though. The Consumer Prices Index with Housing (CPIH), a different measure of inflation developed by the ONS, is, in some respects, a more robust indicator of inflation since it considers owner-occupier housing expenses. At 8.8 percent, the CPIH is a touch lower than the CPI.
Which costs are rising the quickest?
The recent rises in inflation have been mainly attributed to a sharp increase in the energy bill, notably the wholesale cost of gas. Over half of the annual CPIH inflation in July 2022 was attributed to housing, household services (which include electricity and gas), and transportation (which includes motor fuels).
Although it has since dropped to US$1.20 per liter in the most recent figures, the average UK gas price climbed to US$2.32 per liter in June 2022 compared to US$1.82 per liter a year earlier.
Impact of the global cost of living problem
According to UNDP, Burkina Faso, Ghana, Kenya, Rwanda, and Sudan in sub-Saharan Africa; Haiti in Latin America; Pakistan and Sri Lanka in South Asia are the nations experiencing the most significant consequences of the crisis across all poverty lines. Armenia and Uzbekistan are located in Central Asia.
But even in the most industrialized nations, some still lack access to food. One in 4 people in 11 developed countries, according to an Ipsos survey conducted in May 2022 for the World Economic Forum, was having financial difficulties. As many as 1 in 7 persons in the UK now report being unable to afford to eat daily, a 57 percent rise since January.
Because food and energy costs make up a more significant part of their monthly expenses — in some circumstances, twice as much — low-income families are most impacted by price increases.
In its three-part "Inflation Diaries" series, Reuters has covered the effects of the cost-of-living problem in 18 nations worldwide. Here are a few ways that people's daily lives are being impacted by inflation:
Inflation is running at a five-year high of nearly 8 percent. Florence Kageha, 44, has had to start cooking with firewood or charcoal instead of kerosene. Lenny Poynton, 62, has been out of work since losing his job in 2021. Annual inflation in Turkey and Venezuela is at a 24-year high of nearly 80 percent. Some experts say the actual figure is more than double this official statistic.
In Australia, single parent Genevieve fears she and her son will be homeless after she was evicted. Many Venezuelans have taken extra jobs or left the country to help pay their bills.
Financial assistance for people of working age and their families
Support for the household cost of living is a crucial component of government responses to excessive inflation. But what shape should cost-of-living assistance take, and what methods are nations using? This policy brief underlines the need for prompt and specific help while debating the advantages and disadvantages of price caps, one-time payments, and the indexation of social benefits.
How rising prices affect pensions
In this new policy brief, it is discussed how expensive rates of price inflation threaten pensions. Even though every country's circumstances are quite different, a general reaction from policymakers to a brief spike in inflation should be to safeguard at least the most vulnerable elderly fully. However, some low-income retirees need an urgent response, which may entail delaying the release of planned benefit updates.​​