After a massive crackdown on private enterprises, and the economy tumbling to its lowest point in more than three decades, the end of 2022 saw the Chinese Communist Party (CCP) changing its attitude toward private entrepreneurs, now seeming to favor them.
In a surprising turn, Xi Jinping stated: "I have always supported private enterprises," and "We have always regarded private enterprises and private entrepreneurs as our own."
Subscribe to our Newsletter!
Receive selected content straight into your inbox.
There is a saying from Emperor Taizong of the Tang Dynasty that goes: "Using history as a mirror, one can know the ups and downs."
To help discover answers for some of the problems of today's private entrepreneurs in China, let's take a look back at history to the story of a man named Kang Xinru, a well-known banker in the financial world of the early 1900s.
A great banker
A native of Chenggu, Shaanxi, Kang Xinru was born in Mianyang, Sichuan, in 1890. He studied at Waseda University in Japan and joined Sun Yat-sen's League (a revolutionary group on the side of Chiang Kai-shek). Then on April 10, 1922, the Sino-U.S. joint venture Mei Feng Bank opened in Chongqing. The general manager was an American, and his assistant was none other than Kang Xinru.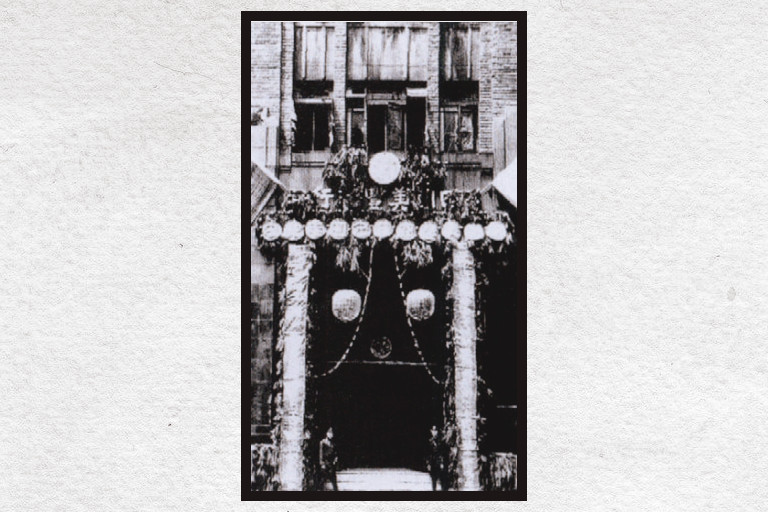 On September 5, 1926, a British warship shelled Wanxian in Sichuan, resulting in thousands of deaths and triggering a xenophobic movement. In February of the following year, foreigners in Sichuan were evacuated one after another, and the American general manager of Mei Feng Bank was one of the many who was forced to leave.
With the general manager gone, the bank was without guidance. In an effort to save the bank, Kang Xinru decided to seek out a man named Liu Xiang, who was known as the "King of Sichuan." The two men joined forces, raising more than US$300,000, and then used the money to buy all the shares of the American stakeholders. In this way, from March 31, 1927 onward, the Mei Feng Bank became fully funded by the Chinese, under the guidance of Kang Xinru.
Years later, Kang Guoxiong wrote of his father in an article titled My Father Kang Xinru that after his father took over Mei Feng Bank, his general policy was to focus on the development of industry. For example, when Kang Xinru first went to Chongqing, there was no running water or electricity in Chongqing. It was Kang Xinru who established both the water supply company and the power supply company, creating the first public utilities in Chongqing.
In addition to hydropower, Kang Xinru also continuously expanded investments in things such as coal mines, transportation, finance, insurance, cultural news, and so on, thus operating as many as 80 to 90 companies, and forming the capital system of Sichuan Mei Feng Bank.
By 1937, Kang Xinru became the largest shareholder of Mei Feng Bank, with his share of capital rising to US$667,000. His two younger brothers followed closely in his footsteps, and the combined share capital of the three brothers accounted for 37.7 percent of the bank's total capital. Kang Xinru's personal assets, together with his investments in other companies and real estate, reached more than 1 million dollars — an amount equivalent to more than 21 million dollars today.
In November of that same year, due to the Second Sino-Japanese War, the government of the Republic of China retreated to Chongqing, and Chongqing became the resistance area during the war. As a result, Mei Feng became the bank with the largest private capital in the area, and Kang Xinru was elected chairman of the Chongqing Bankers Association.
At that time, Kang Xinru had tremendous influence in the southwest region. He made friends with many important figures of the Kuomintang Party (the resistance party), as well as those in the government, and military dignitaries.
Kang Xinru's son, Kang Guoxiong, and Chiang Kai-shek (head of the Kuomintang Party) also had a special connection to one another. At the time, the Kang family's villa in Huangshan was located on the south bank of Chongqing, not far from Chiang Kai-shek's villa. Every weekend, Chiang Kai-shek and his wife traveled back to their villa to rest, often taking Kang Guoxiong and his sister to the mountain with them to enjoy time walking, resting, and chatting.
The practice of 'keeping a promise'
Kang Guoxiong recalled that one of the main reasons his father was able to run Mei Feng Bank so well was because he gave great importance to the practice of "keeping a promise."
For example, Yin Dengfu, an elderly man with Mei Feng Bank and a former director of the Guangdong provincial government, once told Kang Guoxiong that in 1944, when the Japanese attacked Dushan, the situation in Guiyang became very tense. Many people wanted to flee the area, but some banks closed, limiting people's ability to access their money to be able to leave.
The people at Mei Feng Bank's Guiyang Branch called Chongqing for instructions on how to handle the situation. Without hesitation, Kang Xinru immediately sent someone to Guiyang in a jeep with 3,000 taels of gold, so as to ensure that Guiyang depositors could have the money they needed to escape. This incident became known far and wide, and had a significant impact at that time.
Following China's victory in the Anti-Japanese War, Kang Xinru wanted to do many things to help rebuild the country, and money was needed everywhere. However, his plans were not to be. A civil war between the Kuomintang and the Communist Party broke out, putting an unprecedented strain on the economy, and as a result, Mei Feng Bank began to fall into decline.
It so happened that Yang Sen, the Kuomintang mayor of Chongqing, owned some shares in Mei Feng Bank. Before fleeing Chongqing, the mayor asked Xia Doushu, the deputy commander of the Chongqing garrison, to go to Kang Xinru's house with a gun and demand that his shares be withdrawn from the bank.
Kang Xinru was thus forced to buy Yang Sen's Mei Feng stock. As a result of this incident, a series of other withdrawals ensued, and Kang Xinru lost a large sum of money. While these few incidents nearly drained Mei Feng Bank's liquidity, it managed to weather the storm.
So, how did Mei Feng ultimately collapse? (To be continued in Part 2)
See Part 2 here
Translated by Chua BC