Empress Börte, wife of Genghis Khan, is revered by generations of Mongols as a symbol of brightness like the sun and moon, and as expansive as the sea. The Hulun and Chahan lakes in present-day Mongolia, one large and one small, complement each other under the sunlight and are considered sacred by the Mongols. This is because the marriage between Genghis Khan and Empress Börte started here, symbolizing their lifelong bond.
Early encounter and promise
Genghis Khan, originally named Temujin, was taken by his father, Yesugei, to his mother's tribe at the age of nine to seek a bride. On their journey, they encountered a man named Dei Sechen who, impressed by Temujin's demeanor, recounted a dream he had the previous night of a falcon holding the sun and moon landing on his hand, which he interpreted as a good omen. Seeing the radiant face of Temujin, he wondered if the dream was about him and offered his daughter, Börte, in marriage.
Subscribe to our Newsletter!
Receive selected content straight into your inbox.
Temujin and his father went to Dei Sechen's home, where they found Börte to be indeed beautiful and a year older than Temujin. Yesugei was delighted and immediately arranged the marriage. After the engagement, Temujin left, and communication ceased, leaving his fate uncertain. Despite this, Börte remained committed to the engagement and devoutly prayed for Temujin's safety every year during the annual sacrifices. From the age of 10, she waited patiently for the next 8 years.
During those 8 years, while Temujin struggled for his clan, he did not forget his promise to Börte. Finally, at the age of 18, he journeyed for two or three days along the Kerulen River from a thousand miles away to find Börte's home. Despite knowing that Temujin's family had declined, Börte's parents showed no reluctance or regret and happily married their daughter to him.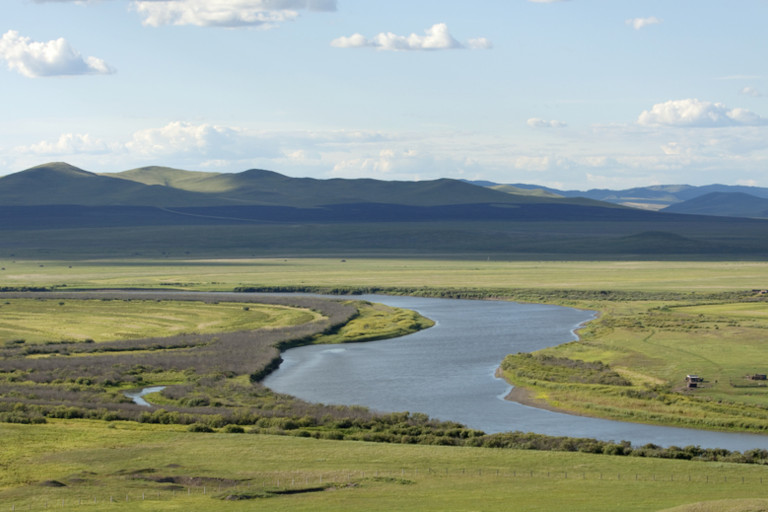 Empress Börte's invaluable support
Historical records describe Empress Börte as having a "deep and quiet mind with a gentle and kind nature." Not only was she virtuous, but also far-sighted and extraordinarily wise. She played a crucial role at several key moments in the establishment of Genghis Khan's empire.
Empress Börte bore Temujin four sons and five daughters. She worked tirelessly to raise them, often enduring hunger to ensure their well-being. Under her nurturing and education, all four sons grew into influential figures of the 13th and 14th centuries, each leading one of the four Khanates, contributing to the vastness of the Mongol Empire. One of her grandsons, Kublai Khan, established the Yuan Dynasty, making Empress Börte, at one point, the "Mother of the Nation" for half of the world.
Throughout her life, Empress Börte held the highest position in the First Ordo (royal camp) of Genghis Khan. As the legitimate empress and chief consort, she received the highest respect and affection from Genghis Khan throughout her life, holding an unparalleled position among the other consorts.
Translated article